Discussion Starter
•
#1
•
Here's the science of reading negative comments on Internet forums .
"Cognitive researchers have observed that people's FIRST reactions to being challenged are emotional, not rational."
So someone who reads "If you don't see the benefits of using nanotechology in these products you're an IDIOT" ...
will, according to a recent study, tend to become MORE adamant about whatever position they already held.
So the trick is....ignore challenges.
When a thread starts to get heated I'll often look to see if there's some way I can inject some HUMOR into it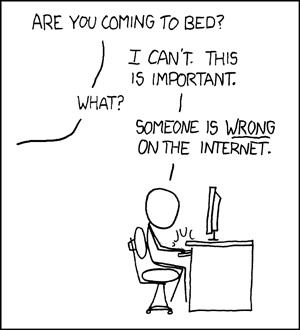 And when all else fails, shoot holes in their grammar, spelling or punctuation