So I got my CF Moto running beautifully and decided to find its new top speed. I hit 68mph then all of a sudden the engine started bogging down until it shut down with me still moving. I was able to get it started and got it home, and that was the last time I was able to ride the scooter. I have been able to start and run the engine so it appears to be fine.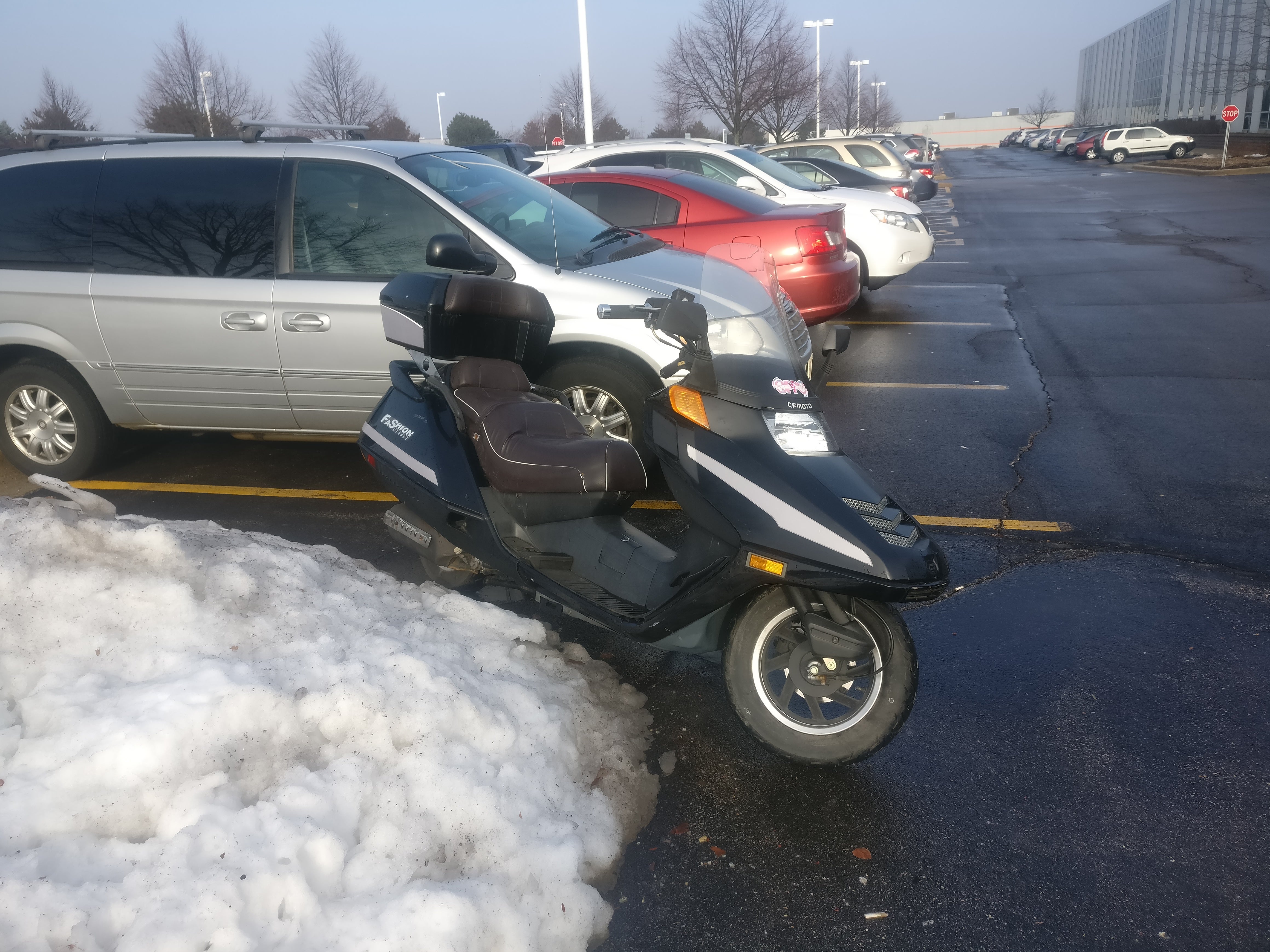 Upon close inspection I learned I made a very rookie mistake. I got the scooter a new carburetor and cleared the bad fuel out of the tank, but I didn't replace the fuel filter that had turned into rust after having stagnant fuel sitting in it for who knows how long. Thankfully the tank appears to be intact and the rust was isolated on whatever cheap fuel filter this was. This means that while the fuel in the tank was now clean, it was getting contaminated on its way to the carburetor.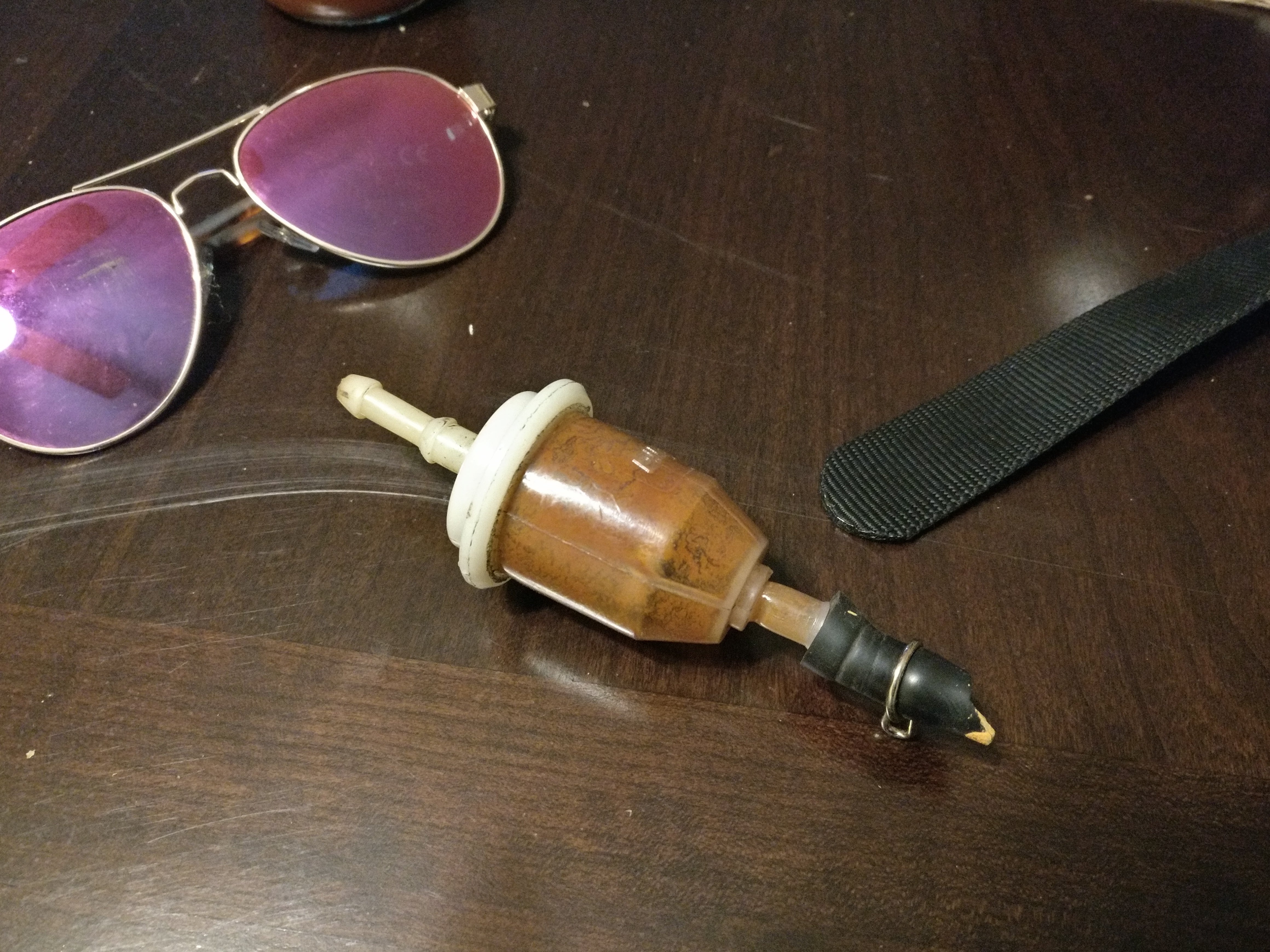 Last night I gutted the fuel system and replaced it. New lines (had to literally carve out the old ones), new filter, new carb.
It was when I was putting the bike back together that I noticed something weird:
This is the filter at the end of the intake tube that connects to the carb. That isn't rust, it's some sort of other material...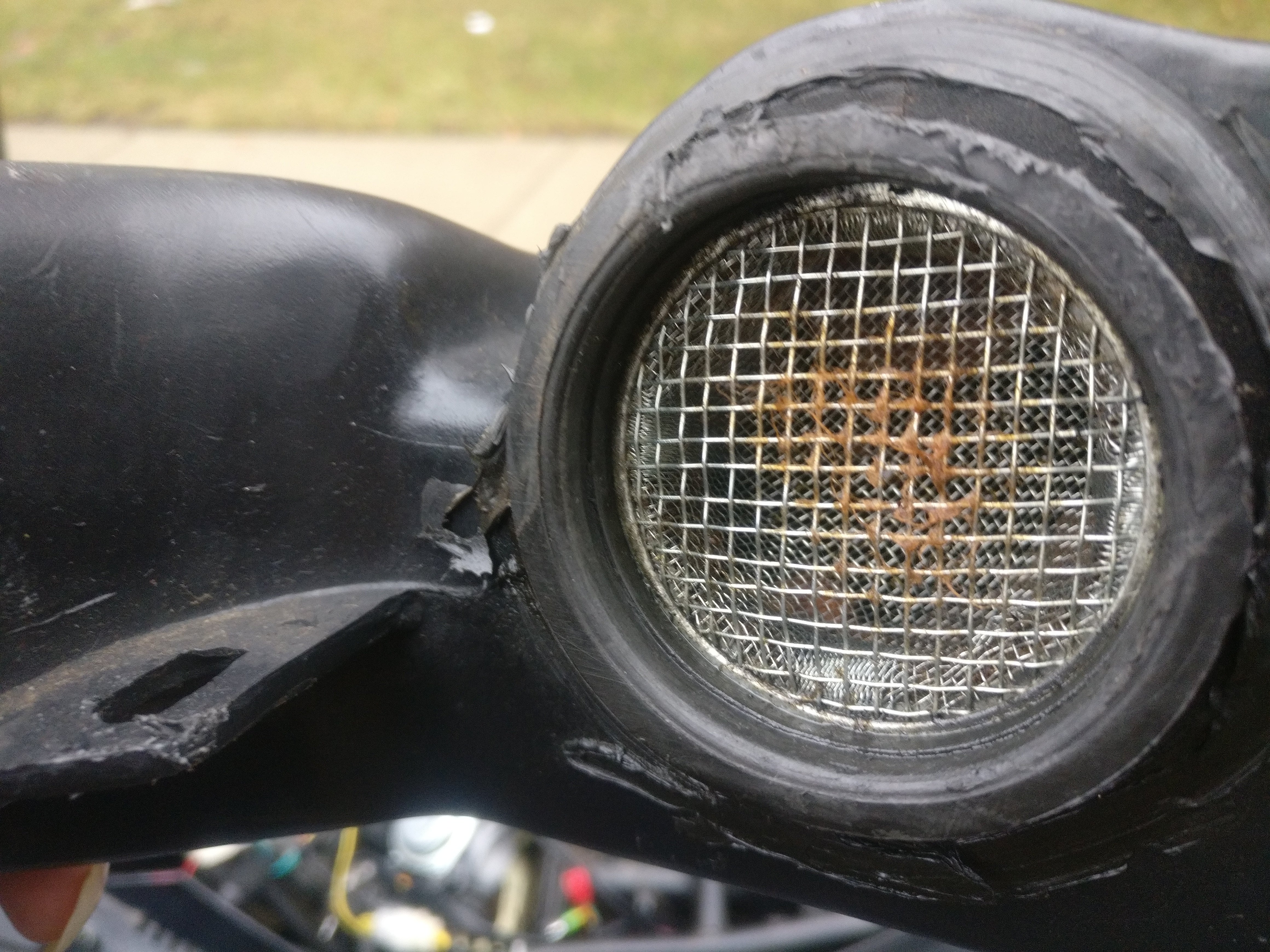 Alright, that wasn't like this when I first got the bike started. Uhhh, let's look inside?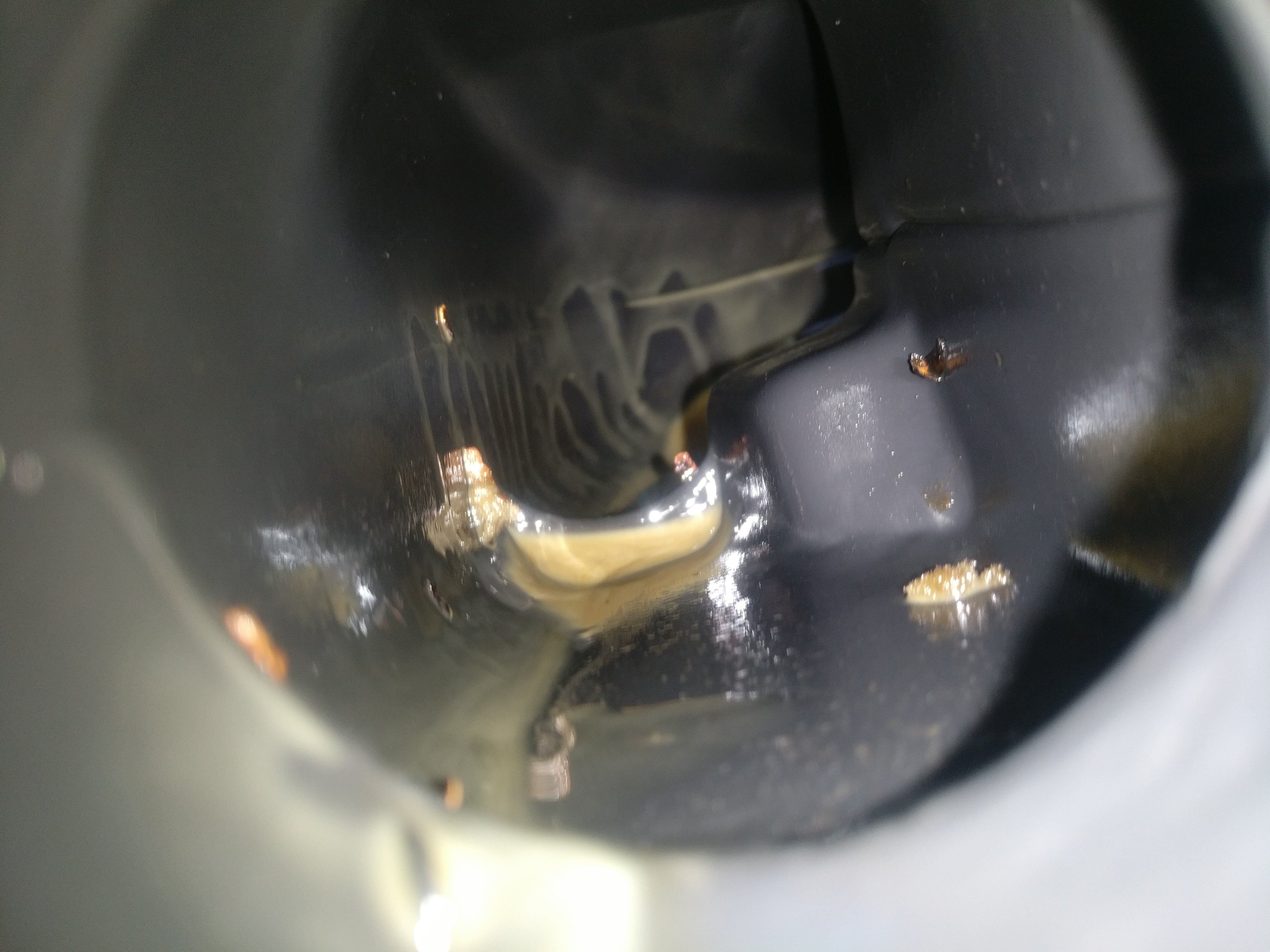 It smells like old gas mixed with an additive like seafoam. The liquid has the consistency of honey.
Alarmed, I drained the tank, changed the oil again, and checked the coolant...all checked out. Oil was clean, coolant was clean, and fuel looked like fuel. Okay, so nothing appears to have exploded in the engine, so where the heck did this stuff come from?
Let's look at the inside of the air filter.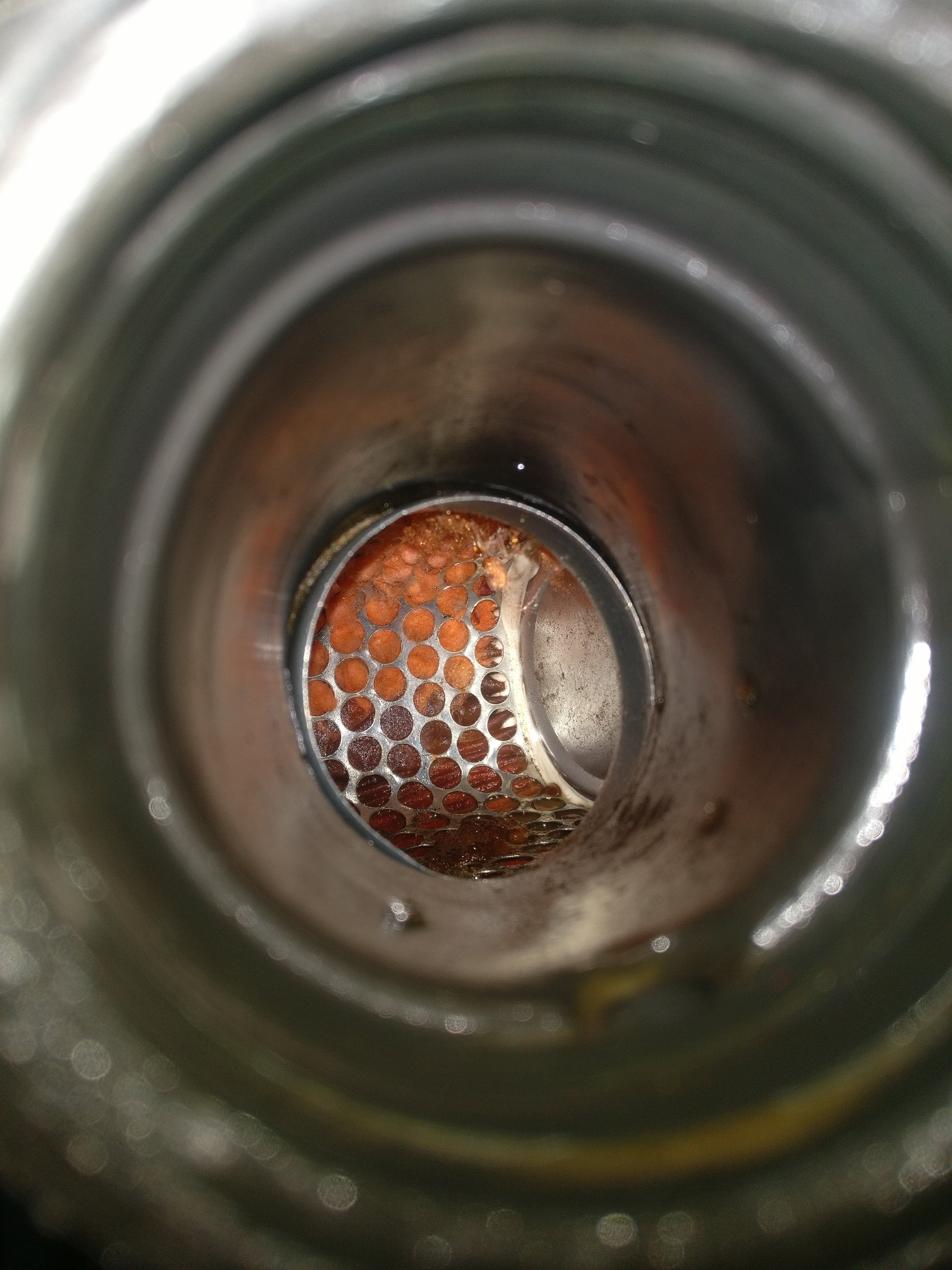 Upon close inspection, the particulate matter is either the lining of the air filter or some contaminant that got into the air filter (such as an animal nest). If you look closely, you can see the filter's actively falling apart...or whatever's in the filter's actively falling apart. I assume that when I was trying to reach top speed the engine was being choked of both clean air and clean fuel and just called it quits. The engine runs fine when I tested it on a clean system (pod filter and the cleaned fuel system).
I'll replace the filter before riding the scoot again. However, this doesn't explain where the liquid's coming from. Any ideas?