Discussion Starter
•
#1
•
I just got a new camera so naturally I had to take a nice ride in search of fun scenes to shoot. So here goes.
I headed off into some favorite roads, trying to look with fresh eyes since I've taken many shots along these routes before. Still, I wanted to take a few familiar shots to compare the new camera with the old. This shot is just a typical tree-shaded curve on a mostly deserted foothill road. I love areas like this where there is something to look at in every direction.
The local Napa County vineyards are not yet showing fall color, but it won't be long. But I love the vibrant green contrast to the golden hills, and the amazing geometric patterns of the rows as they flow over the hills.
I pulled off along this creek and watched a kingfisher perched on a dead tree branch, waiting to dive for his dinner.
Then I decided to go artsy-fartsy and experiment with the camera a bit. One thing I like about photography is that it makes me pay more attention to sights all around that I might otherwise not notice. Like this view in my mirror . . .
. . . or the reflections in my gas tank. Looks like some wild custom paint job.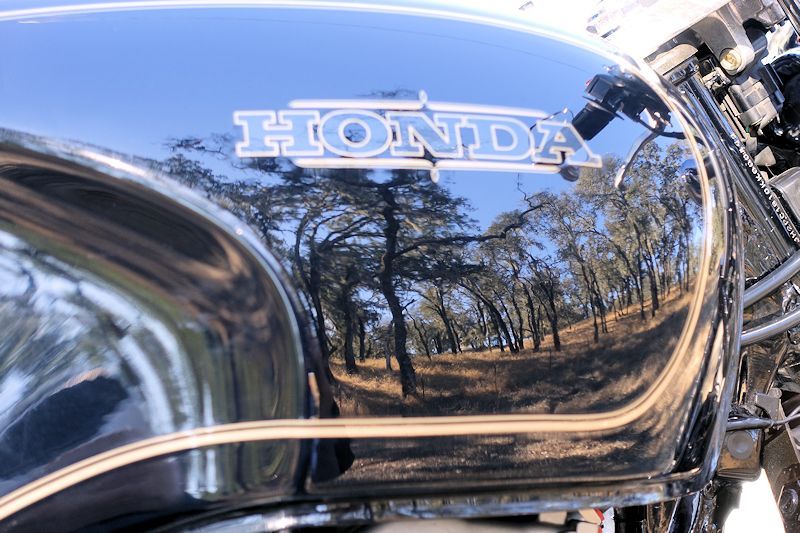 This time of year there is not a lot of color around, but there is always lots of texture to the hills and vegetation. I like the way black & white images show off those textures.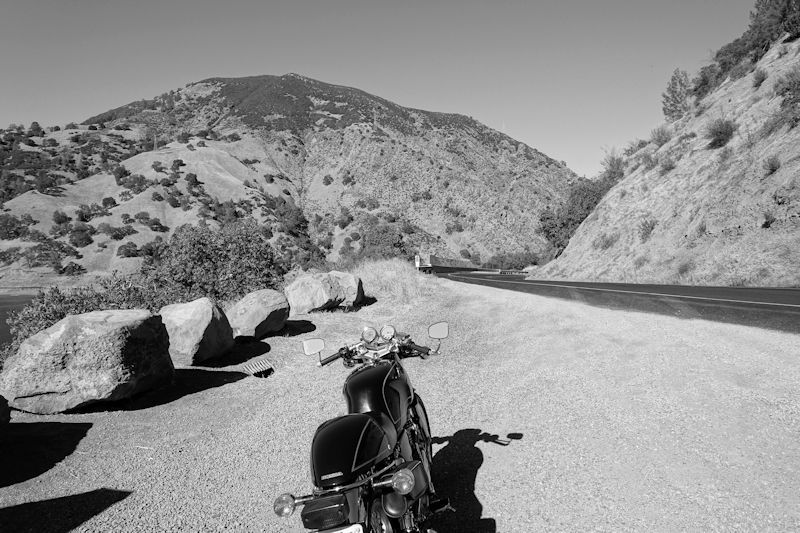 Back home I had to take one last B&W shot in front of one of my sheds which I've decorated with old iron parts.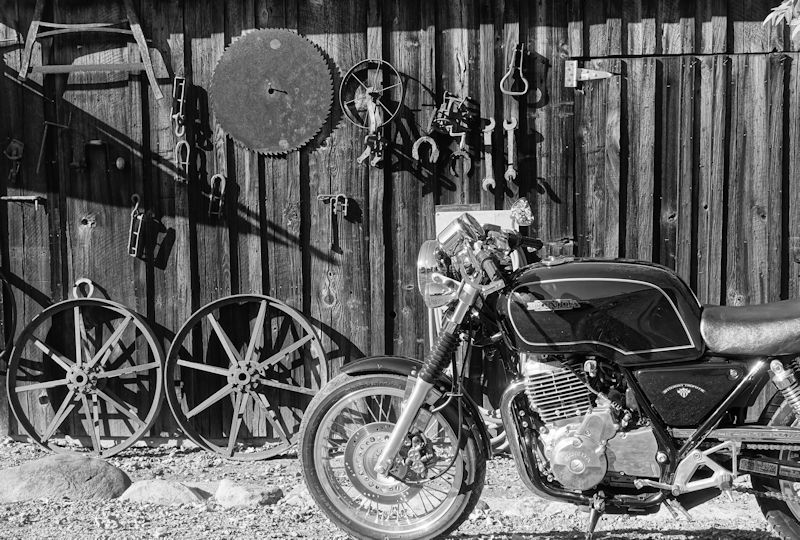 -Bill