As I'm closing out my first year of motorcycling I have decided to start chasing my bucket list. No more shotgunning my money off into random sellers' hands on bikes I'll only keep for a few months. My stable as it currently stands is very nearly perfect. I have my CBR F3 for my "speed demon" days, my GL1100 as my road warrior and head turner, a U7E for that "motorbike" itch, The GS 850 G as a vintage all rounder, and now I have a scooter that I've been drooling about ever since I first saw one: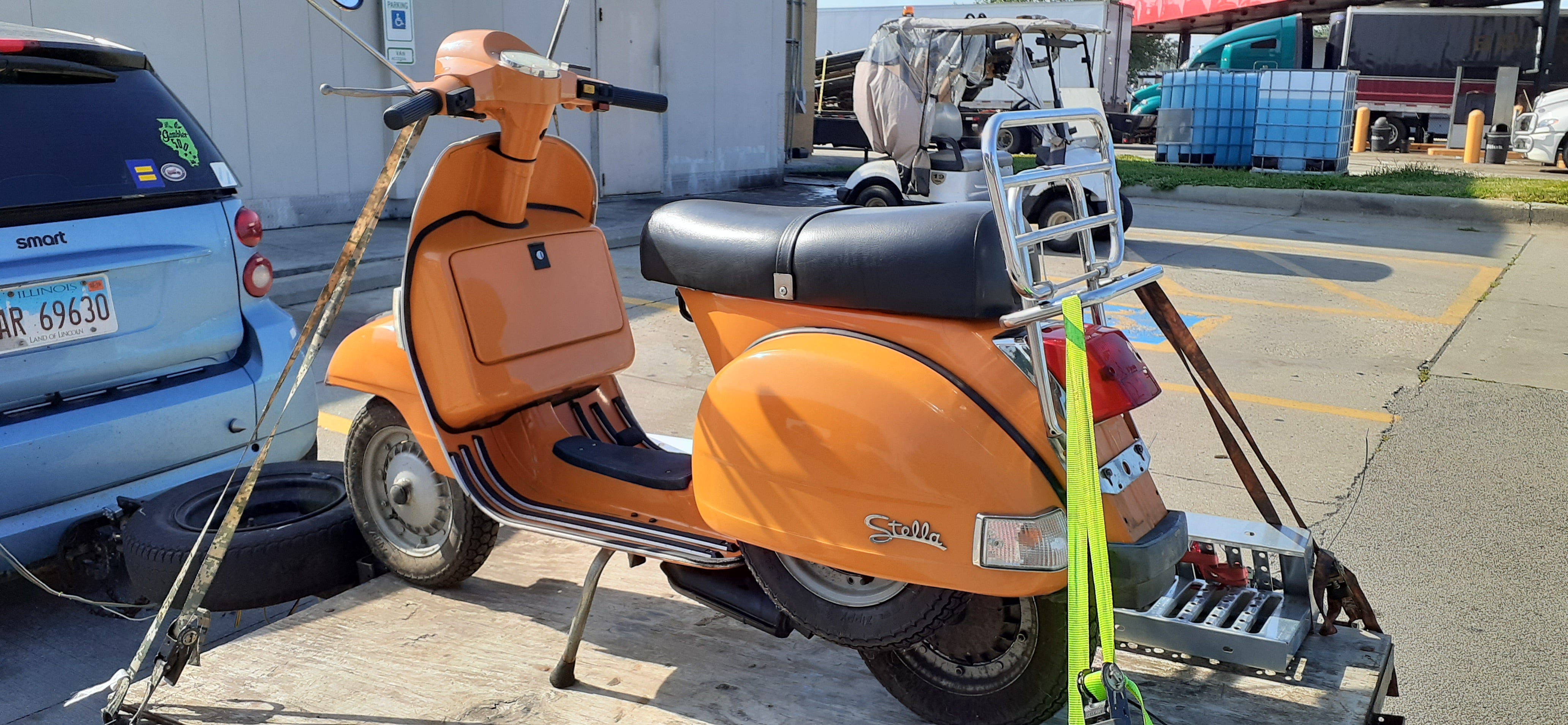 This is a 2005 Genuine Stella! I drove 3 hours south to pick it up for $700. It's almost perfect. Has a title (important thing for me nowadays), only 3k on the odometer, came with some extras, and just needs a carb clean before it can be a daily. Only damage to it is some light scratching on the right panel (touchup paint can fix that), a broken badge on that same side (cheap replacement), and the front mudguard definitely needs to be cleaned up.
Oh oh, and it's a 150cc two stroke with a FULL MANUAL transmission! Seriously, it has a manual clutch and a gear shifter!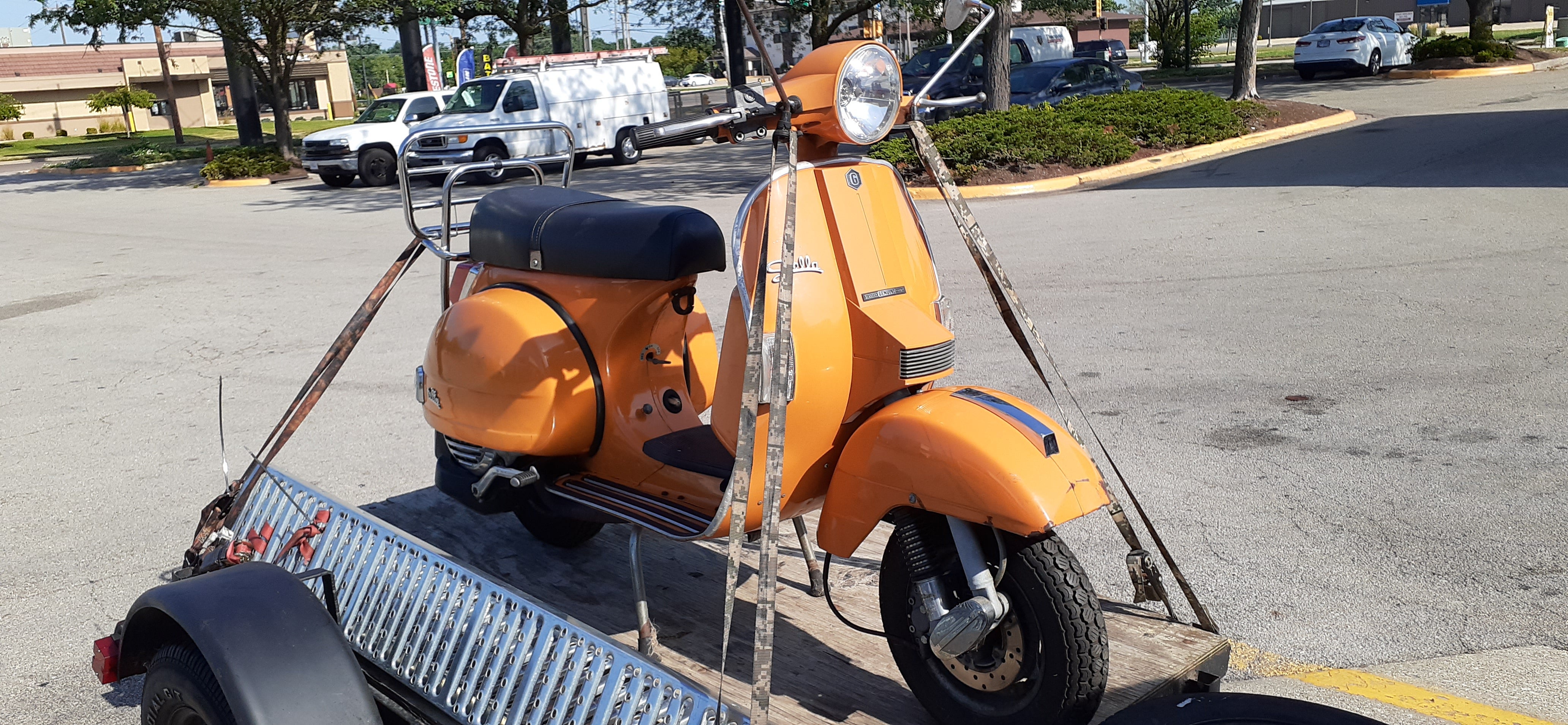 The previous owner loved this little scoot, but it had to go. She's happy it's going to someone who considers it a dream scoot instead of someone who will just part it out. Because of this, I decided to retain her name for it and the little scoot shall be called "Marmalade".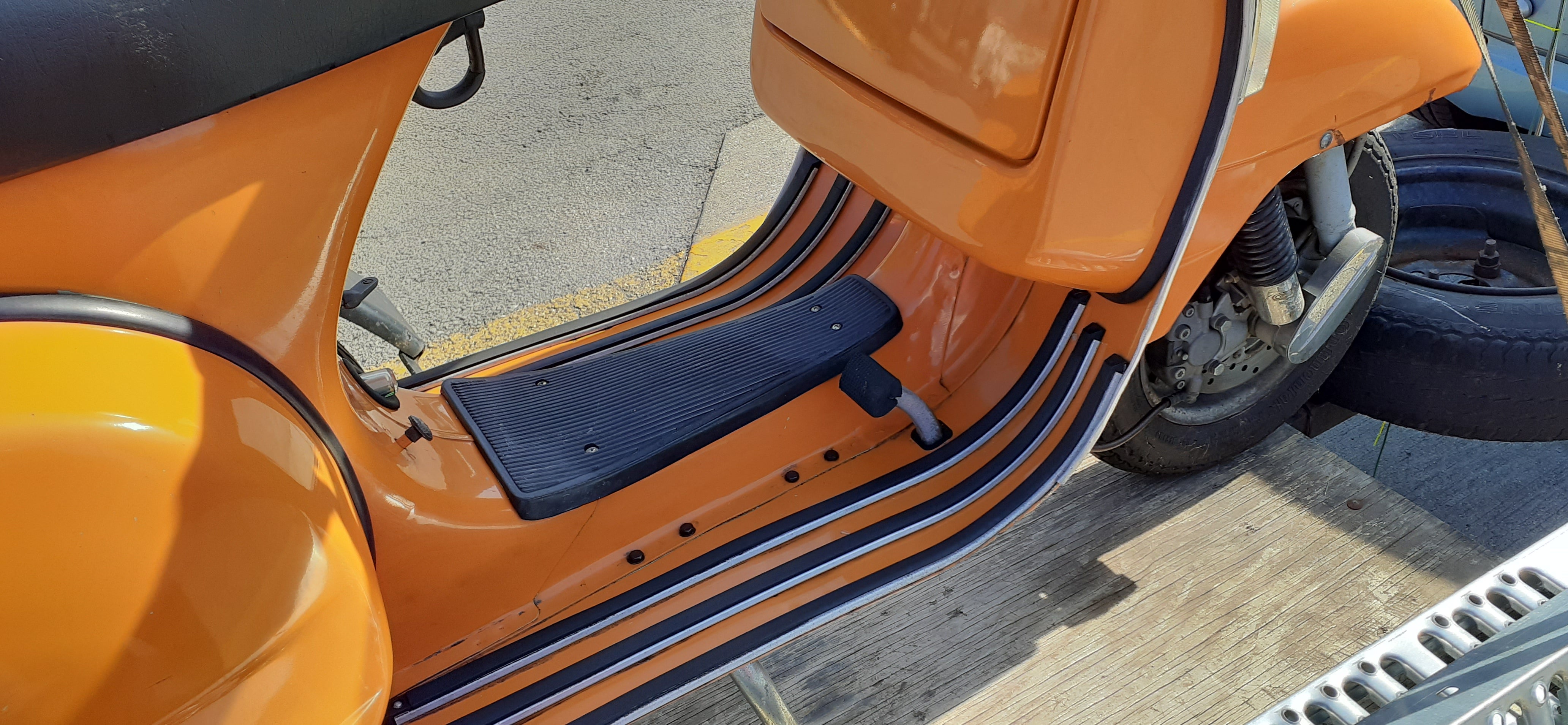 For those not in the know about these scooters, the Genuine Stella is actually a license built Vespa. An Indian company called Lohia Machinery Limited and Piaggio had a joint venture to produce a slightly updated Vespa PX. In 2002 Genuine Scooter Company decided to stop selling mail order Vespas and set their eyes on having their own bikes. Genuine got into a relationship with LML, the fruits of which are the Stella! So yep...this thing is basically an old Italian escooter that was revised and built in India, then further revised, imported, and sold by a company in Chicago. :grin: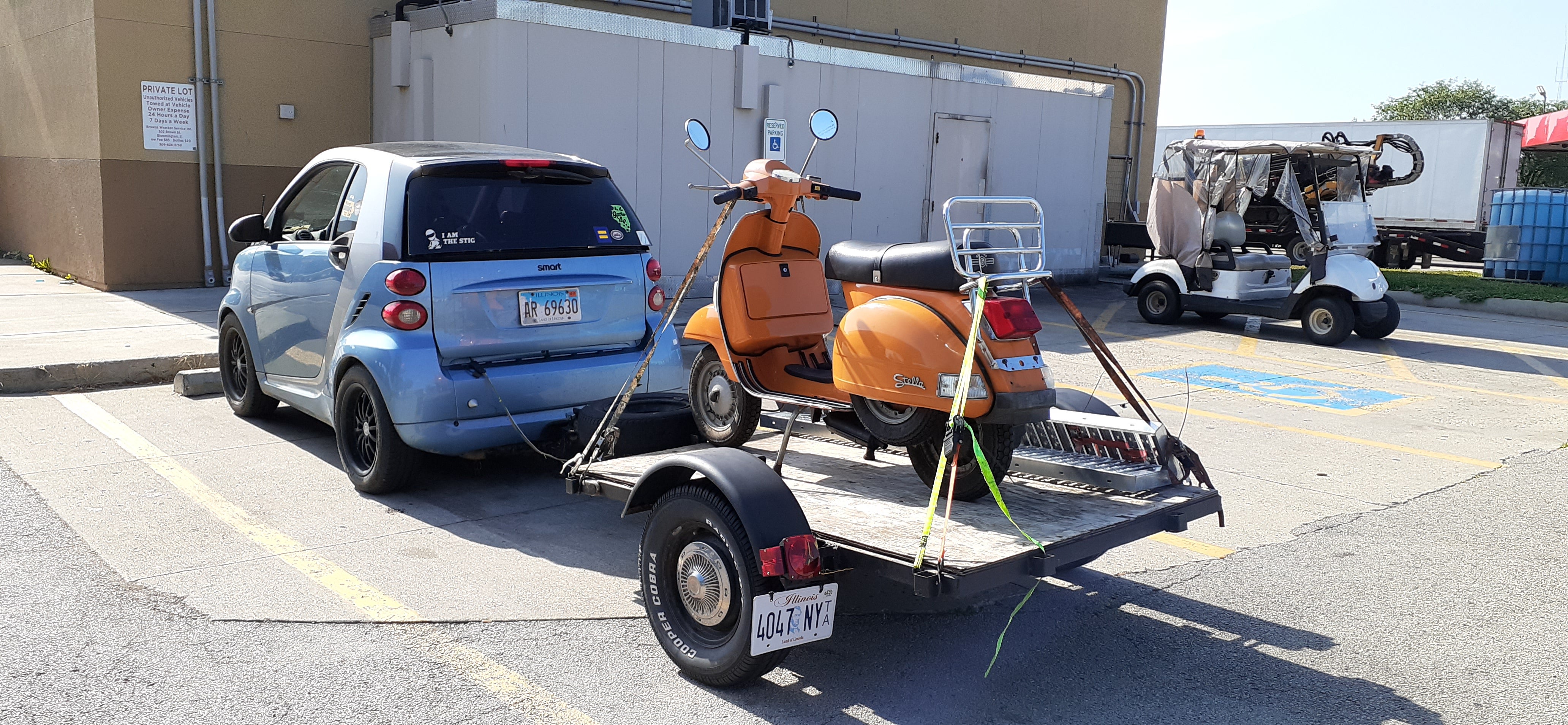 After surviving a weekend of partying with me (where my car got tagged with Gambler 500 Rally branding) it's now home safe. I can't wait to start riding this thing!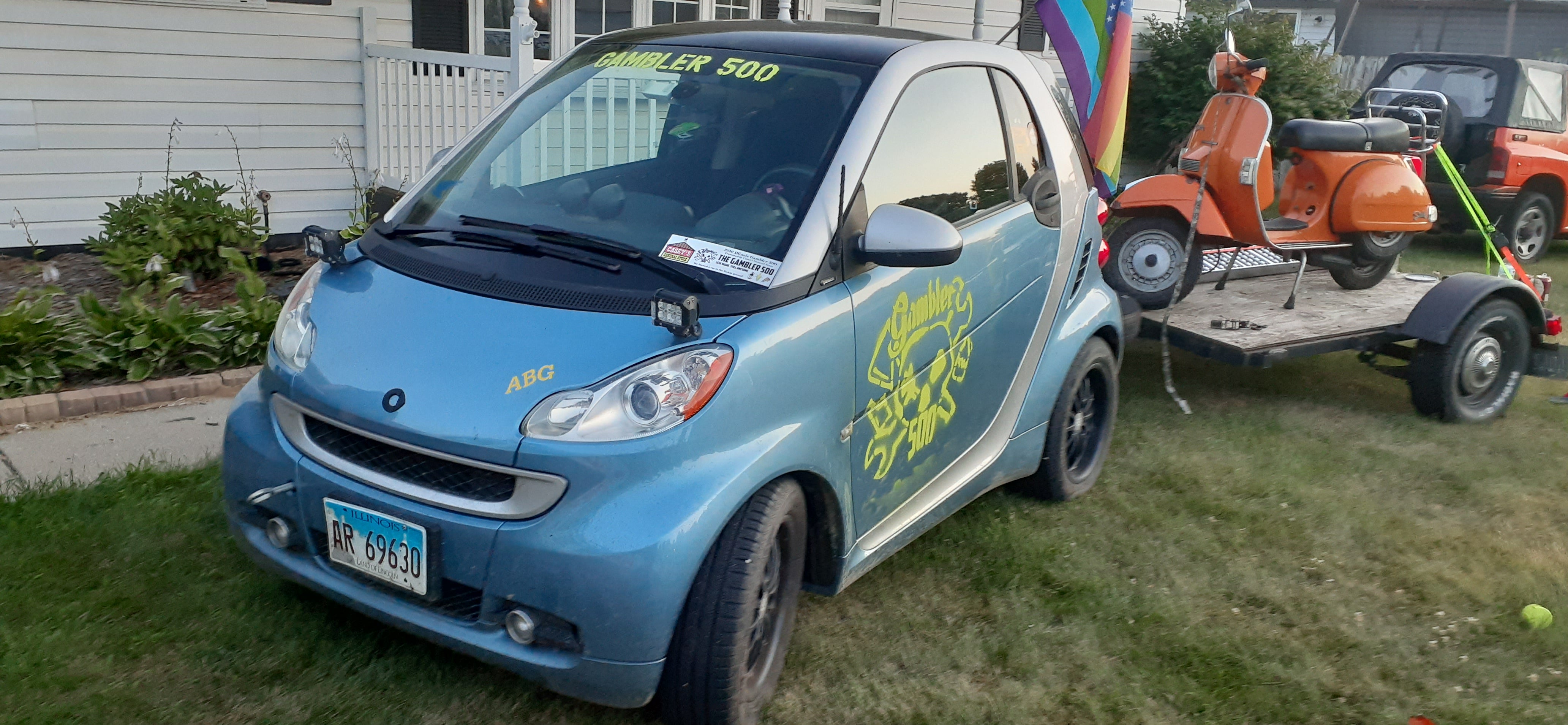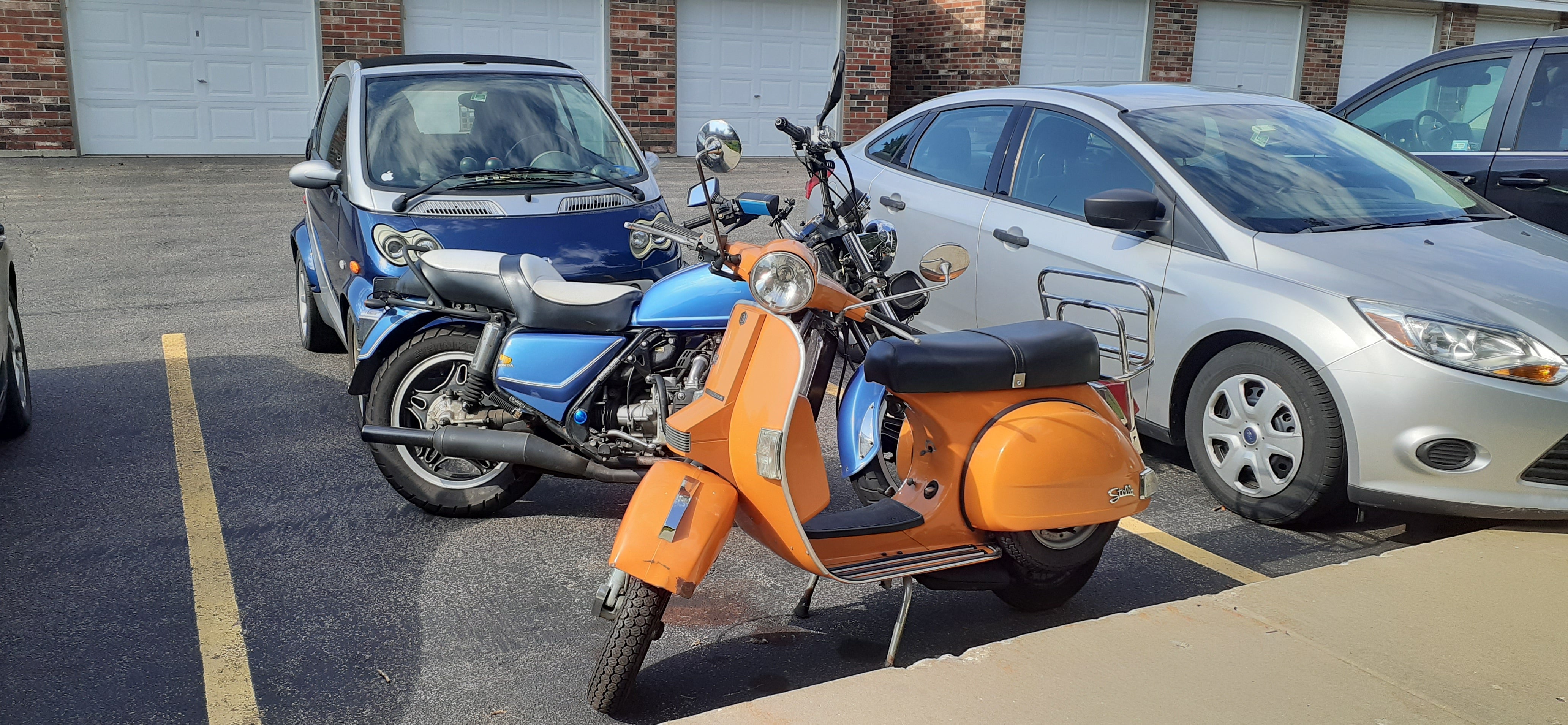 Unfortunately this does mean my DT175 is on the chopping block. As much as I liked the little DT175, I kinda felt it wouldn't be a forever bike. It was merely my first foray into highway legal two strokes. Looks like I'll make back about what I spent on it though!