Discussion Starter
·
#1
·
I've been having trouble keeping motivated to restore my Kawasaki KE100A barn find. A relatively big thing about me is that if I don't feel an emotional attachment to a bike, I'm not going to want to keep it. And that's where I was with the KE100A.
So I did the easy thing and got it running then posted it for sale. Didn't take long to get an offer that made me a little profit. The new owner is a member of my Gambler 500 Rally team and I trust he'll take good care of it.
Unfortunately, this left a motorcycle- sized hole in my stable. To fill it, I decided to get a bike I never experienced before: a real sportbike.
I saw a suspiciously cheap CBR600R F3 on Facebook for $1000. It was fully restored with new plastics, new wheels, new suspension, new bars, the works. These bikes in good used condition sell for 2 or 3 times this, let alone one that's been combed through. And on top of that he had a Honda dealer go through it up and down for a full tune. And he had the papers to prove it!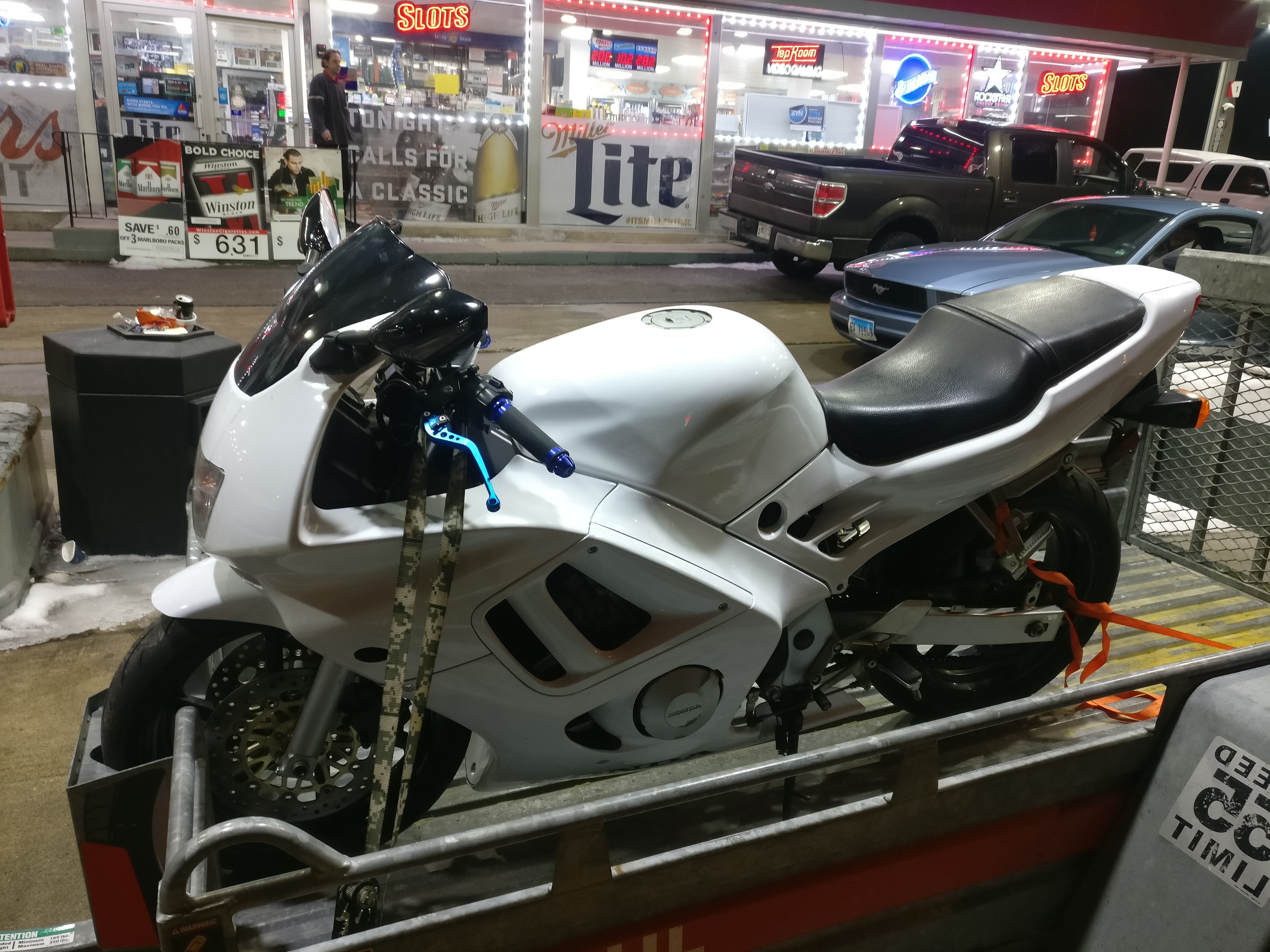 Why did it need the resto? The previous owner dropped it at low speed, but it was still bad enough to destroy so much.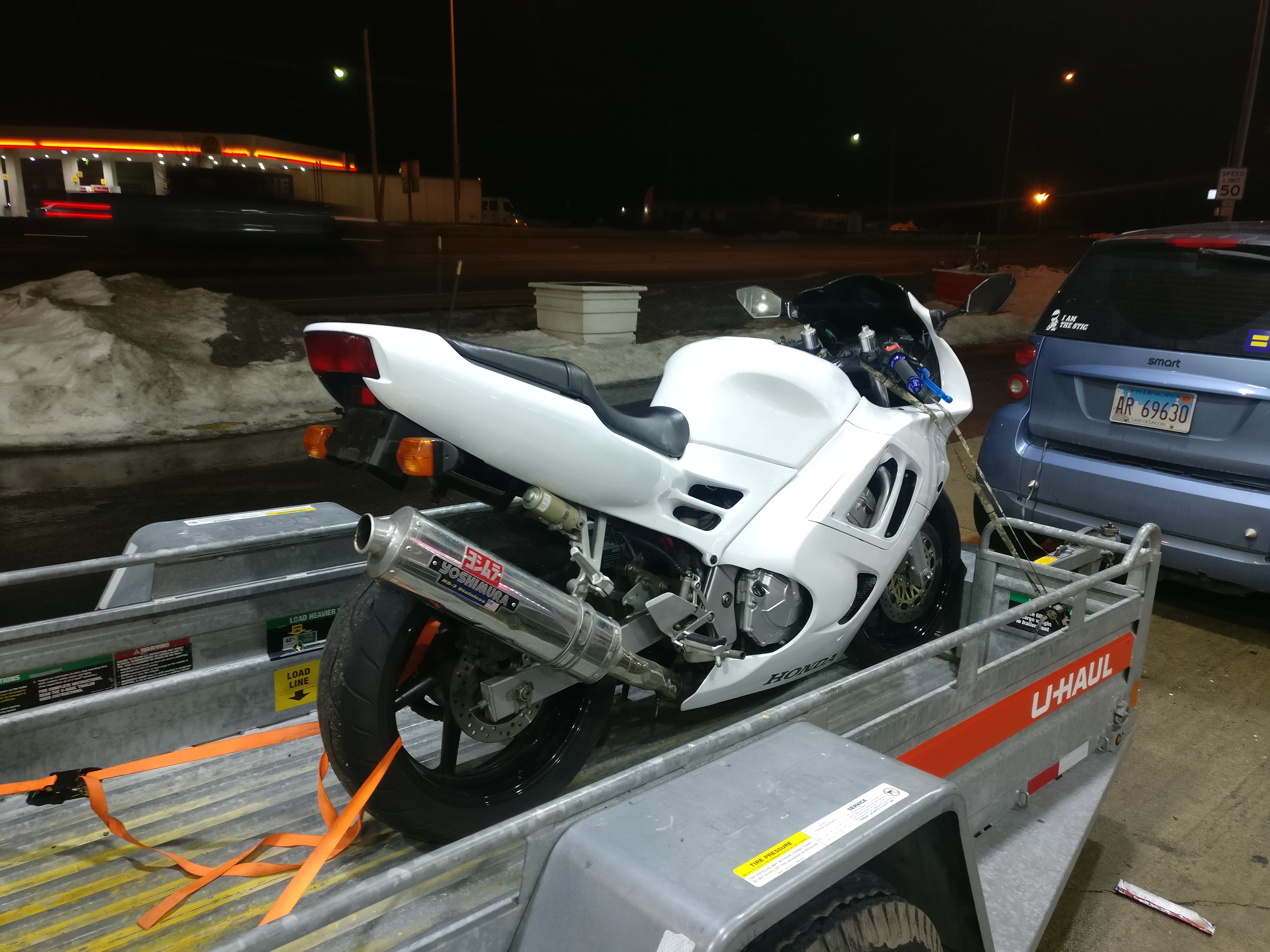 But look at it now! I haven't seen a used bike this clean in...ever??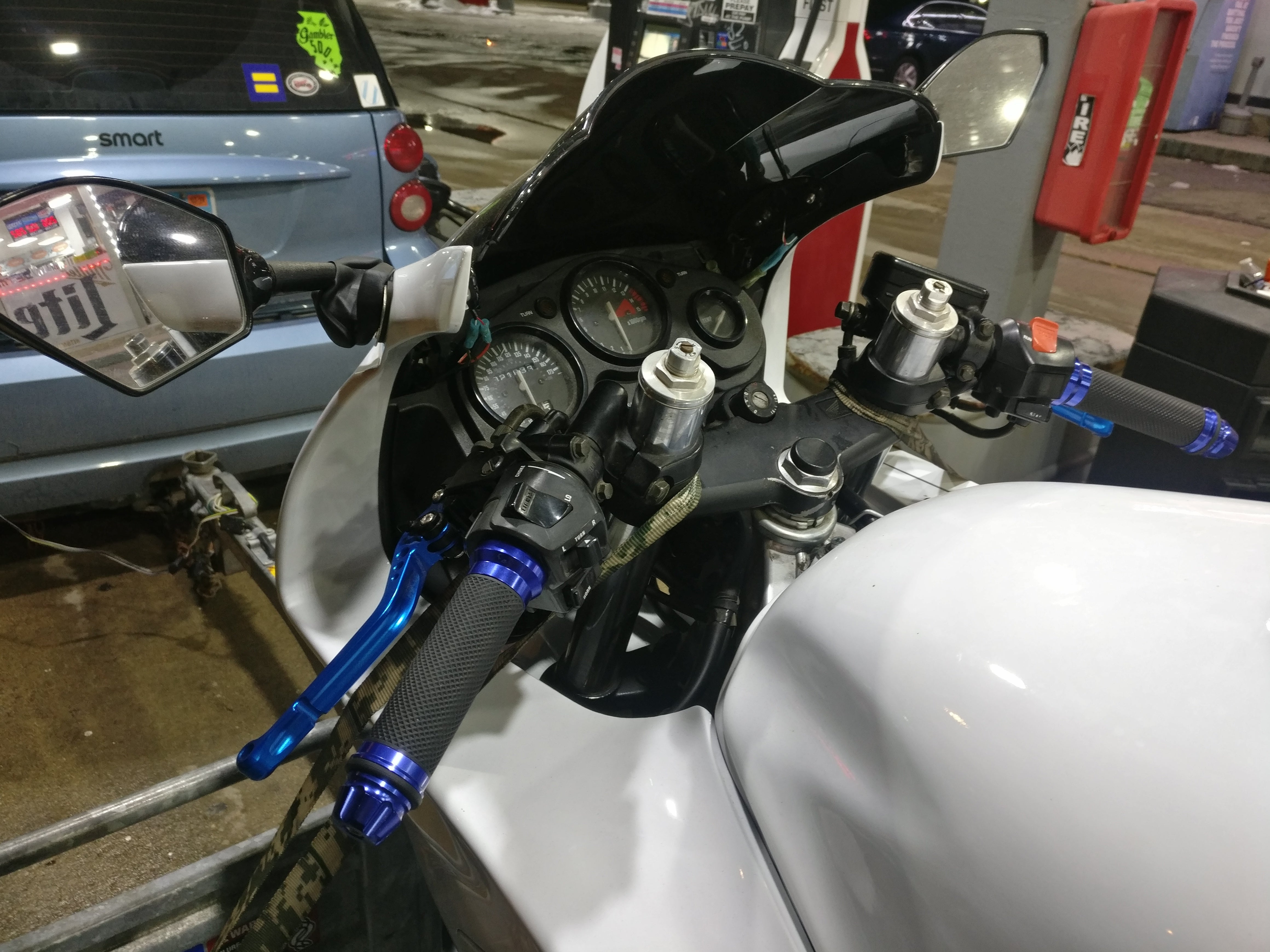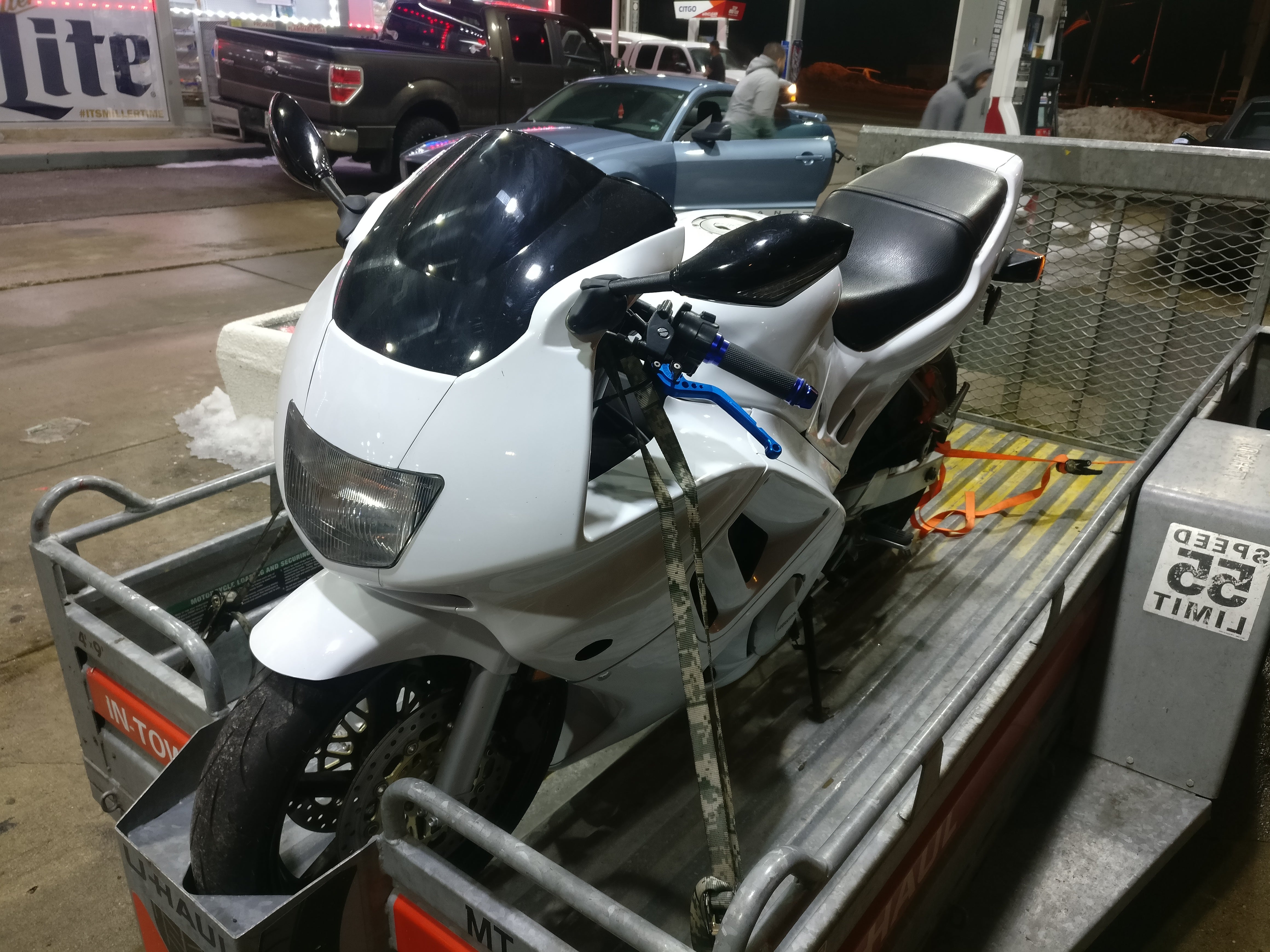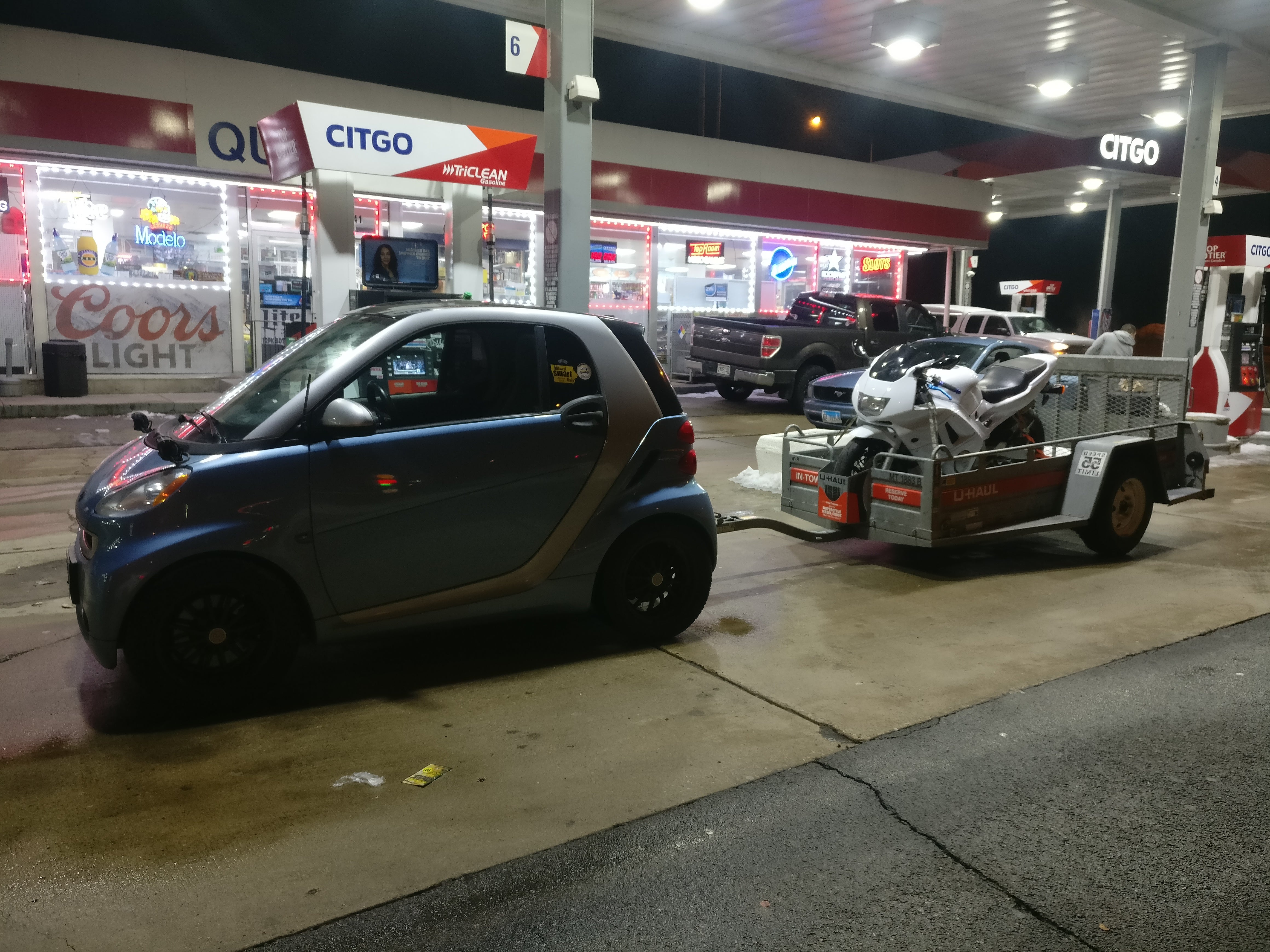 And between you and me, I may be a tad happy to have one less project and one more road ready toy.
I wish the KE100A good travels, may it ring a ding ding for the rest of eternity!