Discussion Starter
·
#1
·
Hi everyone, I am from Malaysia and I have 2 Honda NSR's and I have been rebuilding one of the two for the past year. I am an IT graduate and have not received any formal training in automotive or engine builds so please pardon me if i get some techinicalities and names or parts wrong. . I sent my engine to be rebuilt by a local engine builder and it was already pre-tuned, so all i had to do was plug it in
. Then engine was a stock 150cc 2 stroker which had already siezed.
Engine was rebuilt with a new pistons, racing bearings, new rod, ported head for higher compression, boyeson reed valves and a 175cc mikuni carburator. It also has a HRC Racing Exhaust system.
Aight, enuf said , here are some pics and I will explain as I post.
I bought the bike for MYR 3000, about USD 800. It had never met wiht an accident, or even fallen off despite being made in 1996. unfortunately the day I bought it, It fell off the stand in the shop when I was about to pick it up damaging the front fairings thanks to the jack ass worker who parked it outiside on uneven ground. they gave me a MYR 300 discount.
Here is how it looked.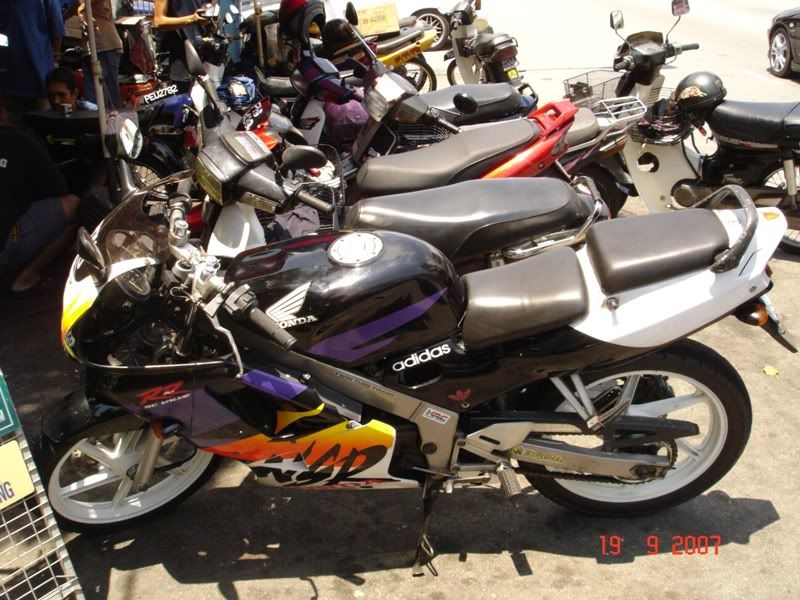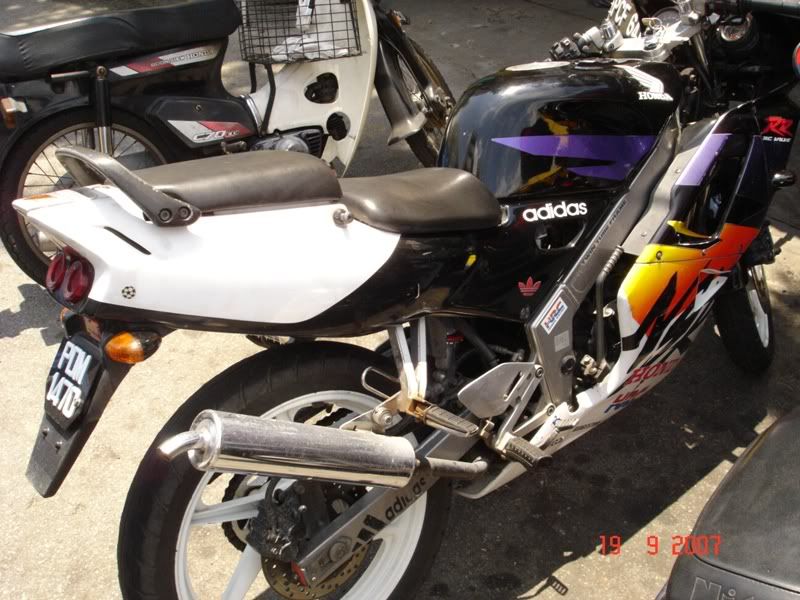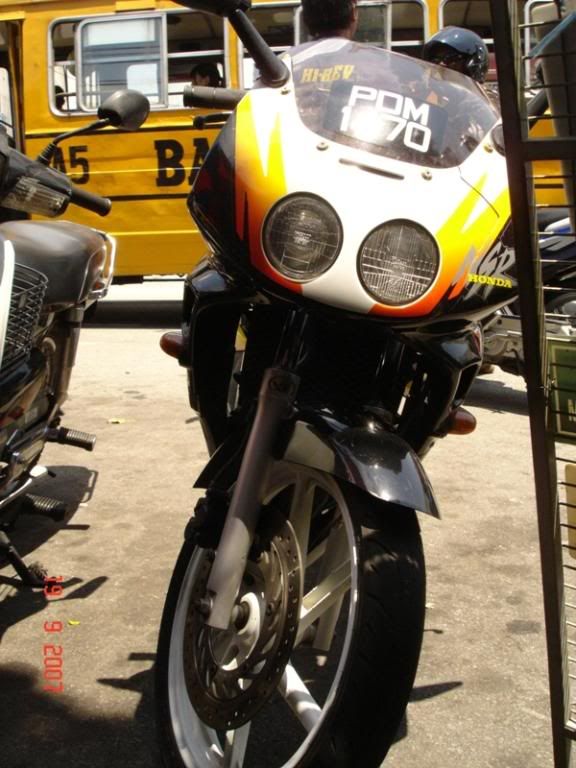 Then when I got it home, I got my uncle to help me get the engine running, as I metioned before I stil have alot to learn about putting an engine together.
Sorry for the dodgy pics as I didnt have any intention of uploading it to a forum then.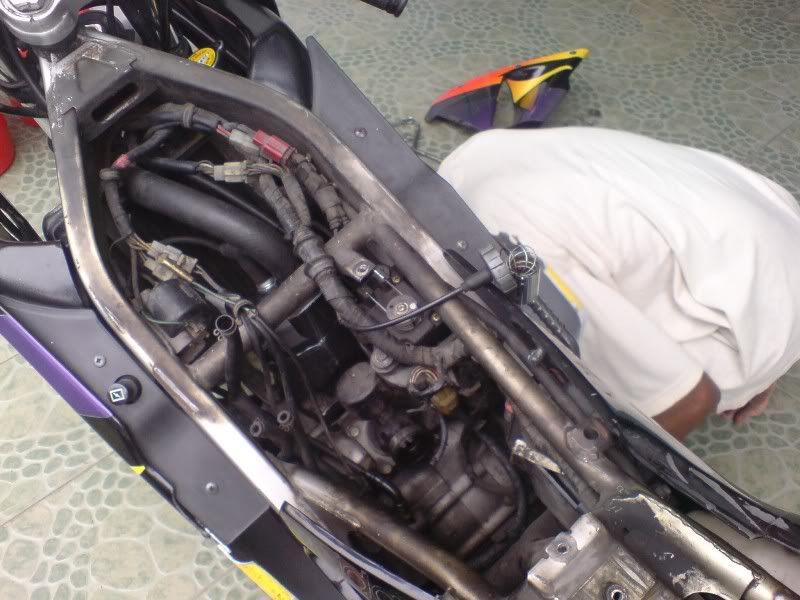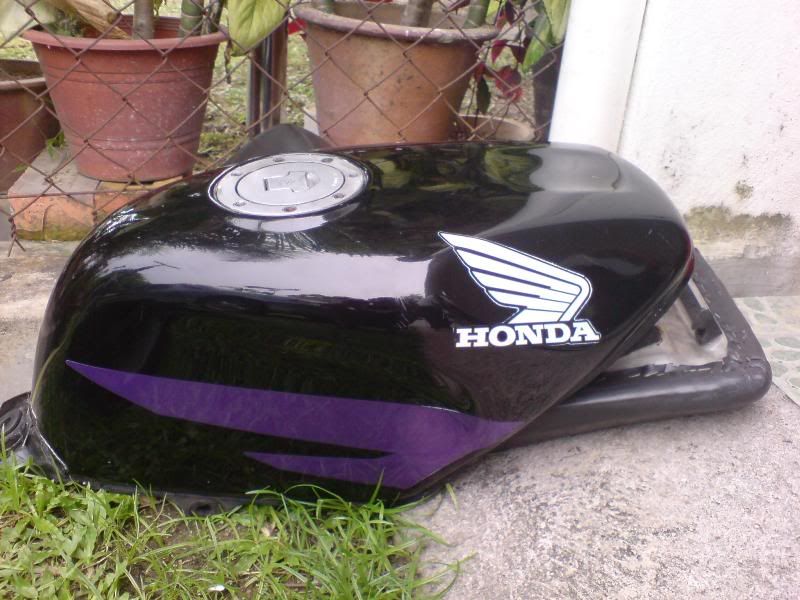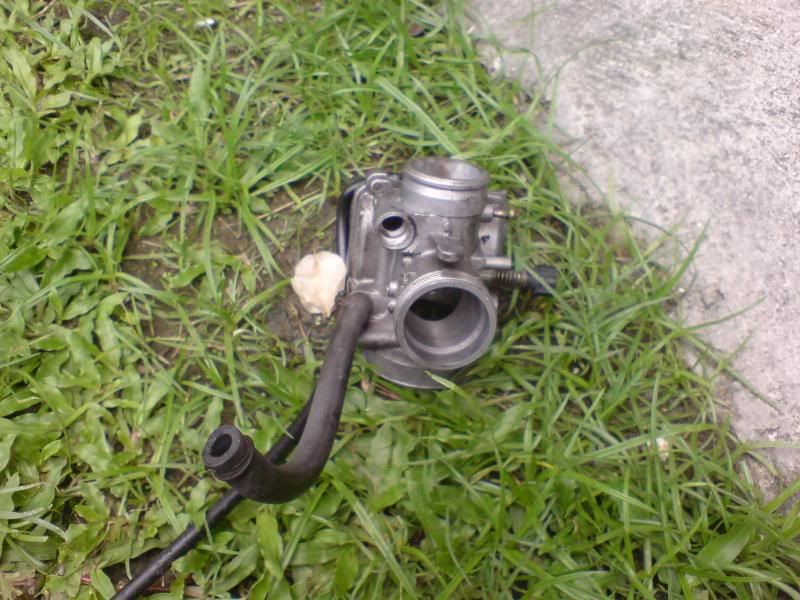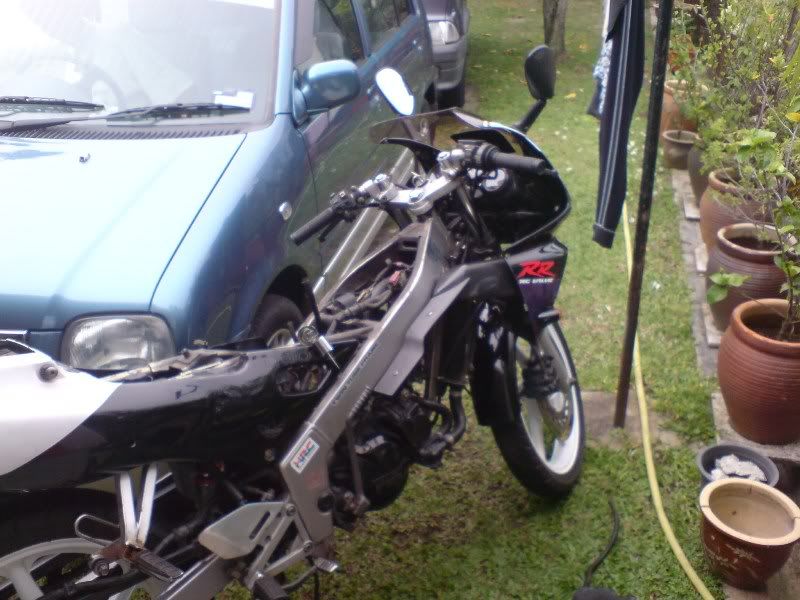 The reason why the engine would not fire up was because,
1. Air filters were soaked in oil restricting air flow
2. Exhaust chambers and muffler had so much of carbon build up and no way for exhaust to flow.
3. Carburators were not serviced and jets were cloged.
We cut the exhaust and removed all carbon, removed the inner layer of the exhaust so that it makes a more louder tin like noise.
.
We got rid of the air filter and cleaned the jets and with fresh fuel ( High octane - Ron 100) It started up first kick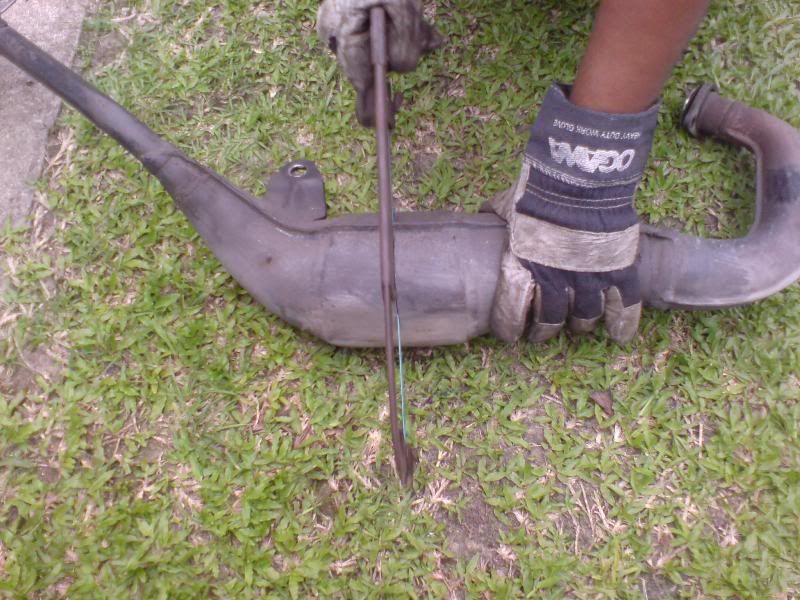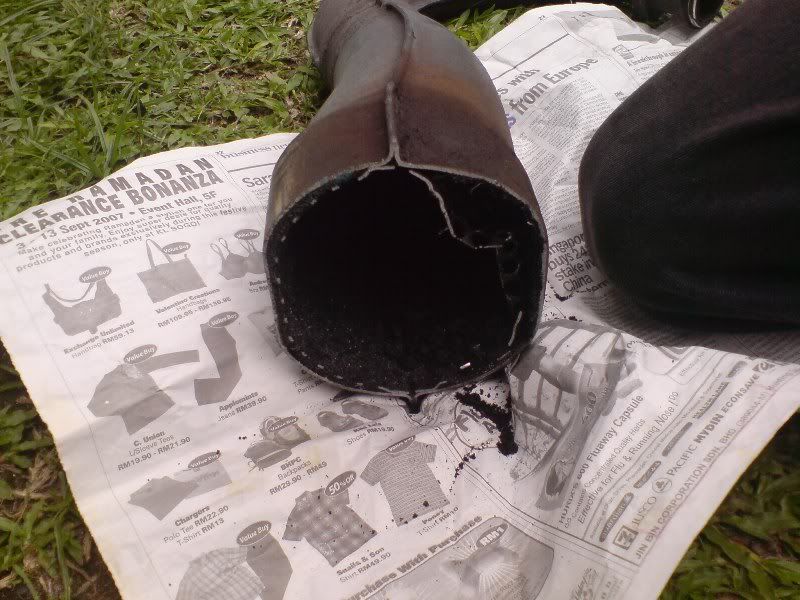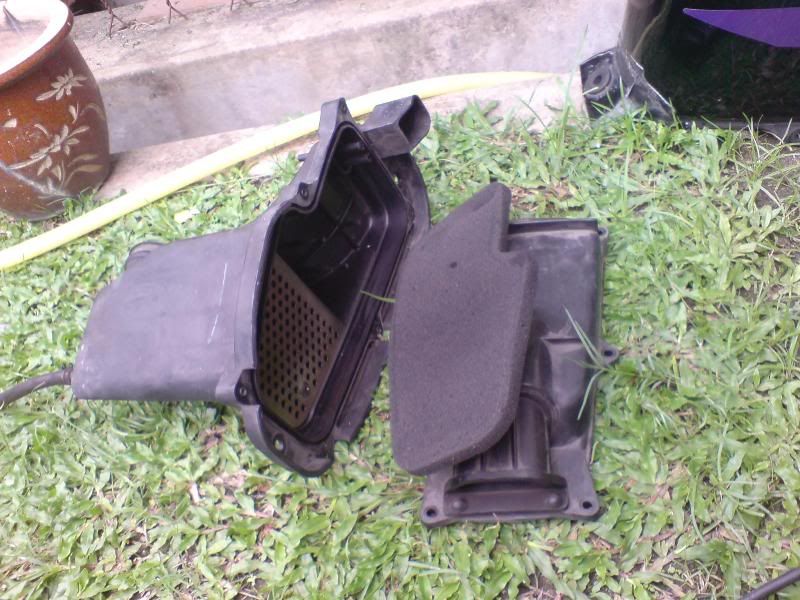 We then cleaned it up a bit , rewelded the exhaust and put it back together.
I used it for 3 months before the night mare started.