Discussion Starter
·
#1
·
Well, it's official, I traded my running 81 GL for three 76 GL1000s. One will probably start with a new battery from the look and feel of it, one needs minimal clean-up but will also probably start pretty easily, and one will probably be a parts bike. The engine was stuck on that one, and while I got it free pretty easily, it hasn't had a good life.
This is a good one - everything moves freely and the engine feels pretty good with the kick starter. It was last registered 2012 and has 43K on it. I bet with some carb cleaning this will start and run.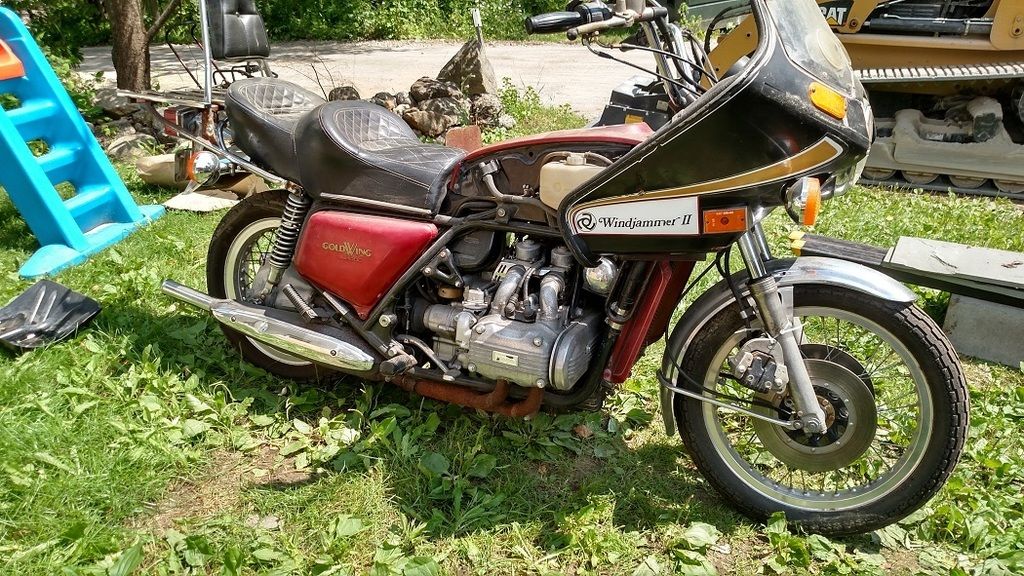 This is the parts bike. Cosmetically it's in pretty good condition, but the engine was stuck, and even though it's now free it feels pretty sad. Maybe it will run if I'm desperate enough, but it's going to be the donor bike.
The third I'll post pictures of tomorrow when I pick it up. I thought my trailer was big enough for three at once, but it shrank drastically when I got two loaded on it.
I also have to decide WHAT I'm going to do with them - how they're going to get built - stock resto, racer, bagger? These early ones were fast! There's a lot of good parts on them - all the seats are good, exhausts are good. One is actually really nicely set up for touring (the one I haven't posted yet.)
Either way, good score!
:71baldboy: