Discussion Starter
·
#1
·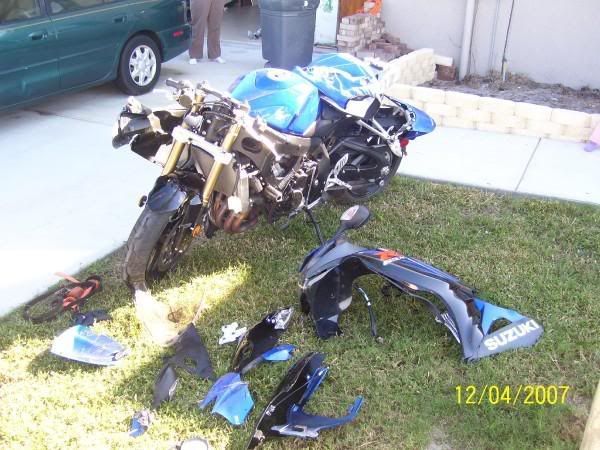 600cc too big for a beginner.... YES. No im not a beginner but anything that can do this without any other vehicle involved is too big for a beginner.
Sand on a highway on ramp, my new worst enemy. I obviously missed it bc I wasnt rocketing through the turn like I have b4 I was doing 45-50 when ive been through it at 70 (now I know how lucky Ive been getting) Again lucky for me I had been riding in only a t-shirt well when I crashed it was my 3rd time wearing my not so brand new any more jacket.
Cause: I think I was looking too far through the turn plus trying to match traffic speed for the highway and didnt look hard enough for road debree, front tire hit it and without warning down I went, wish it would have went slowly so I could have reacted but nope....