As noted in my cold weather thread, I brought home a CF Moto Fashion 250.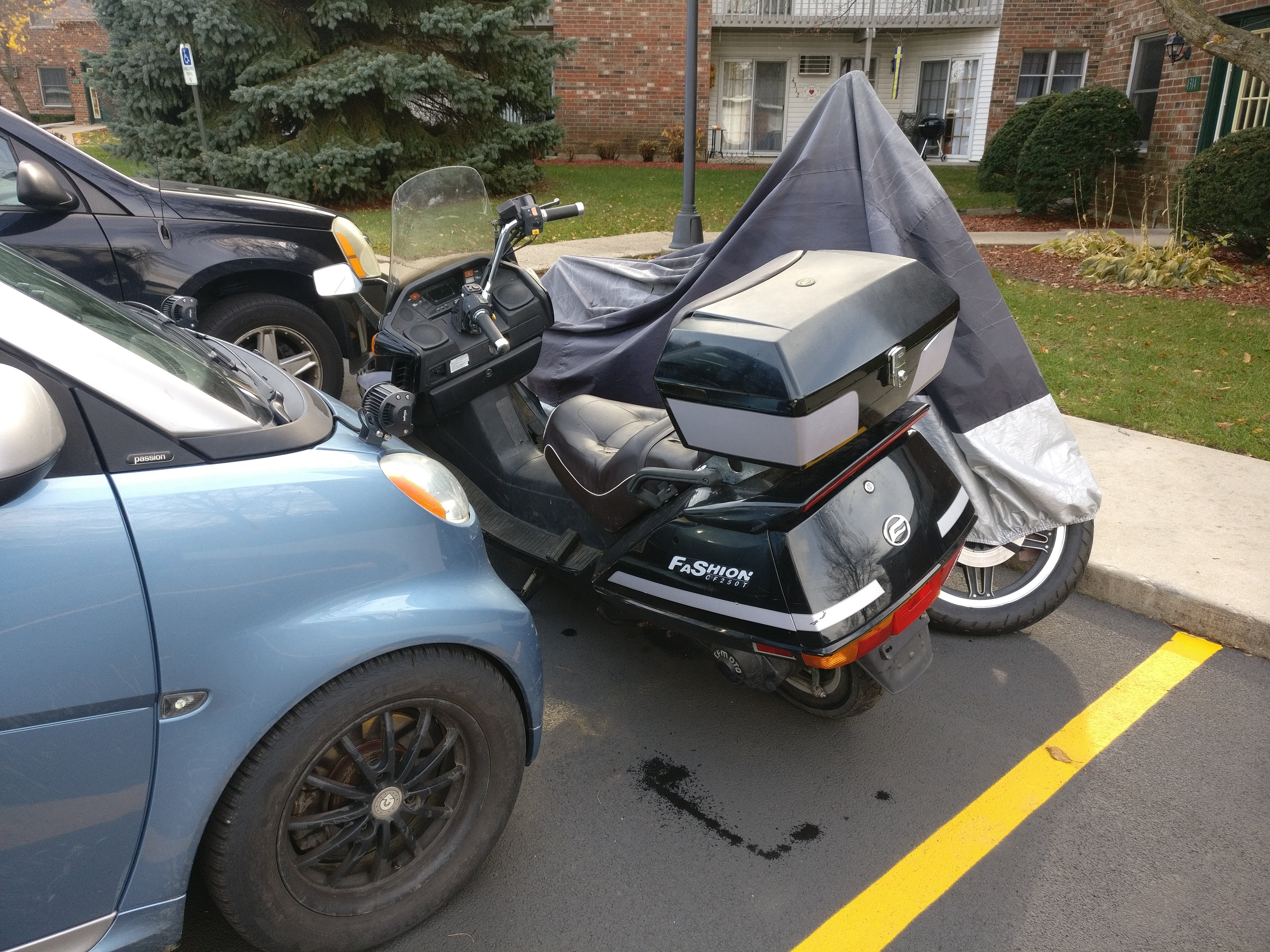 I've been trying to get it running, however as northern Illinois has been repeatedly hit by freezing nights I've not been able to get much progress...
I got it for super duper cheap due to a lack of title and an unknown electrical issue. Title's a non-issue as I have two easy ways of obtaining one for cheap. The way the seller described the electrical issue (it makes "sizzling" noises, but no power) was kinda scary, however I was somewhat confident I'd fix it.
Tonight I finally tackled it.
First up, I checked the fuses...all good! Hmmm...
Opened up the main boot, and there's a box in there that appears to be an electrical box...Alas, I can't get the cover off
A quick Googling revealed that the starter solenoid has to be installed a certain way. The battery has to be installed on the "B" post and the starter cable on the "M" post. Wait a minute, my battery was installed to the M post. No way, it couldn't be that easy.
Let's flip the solenoid around...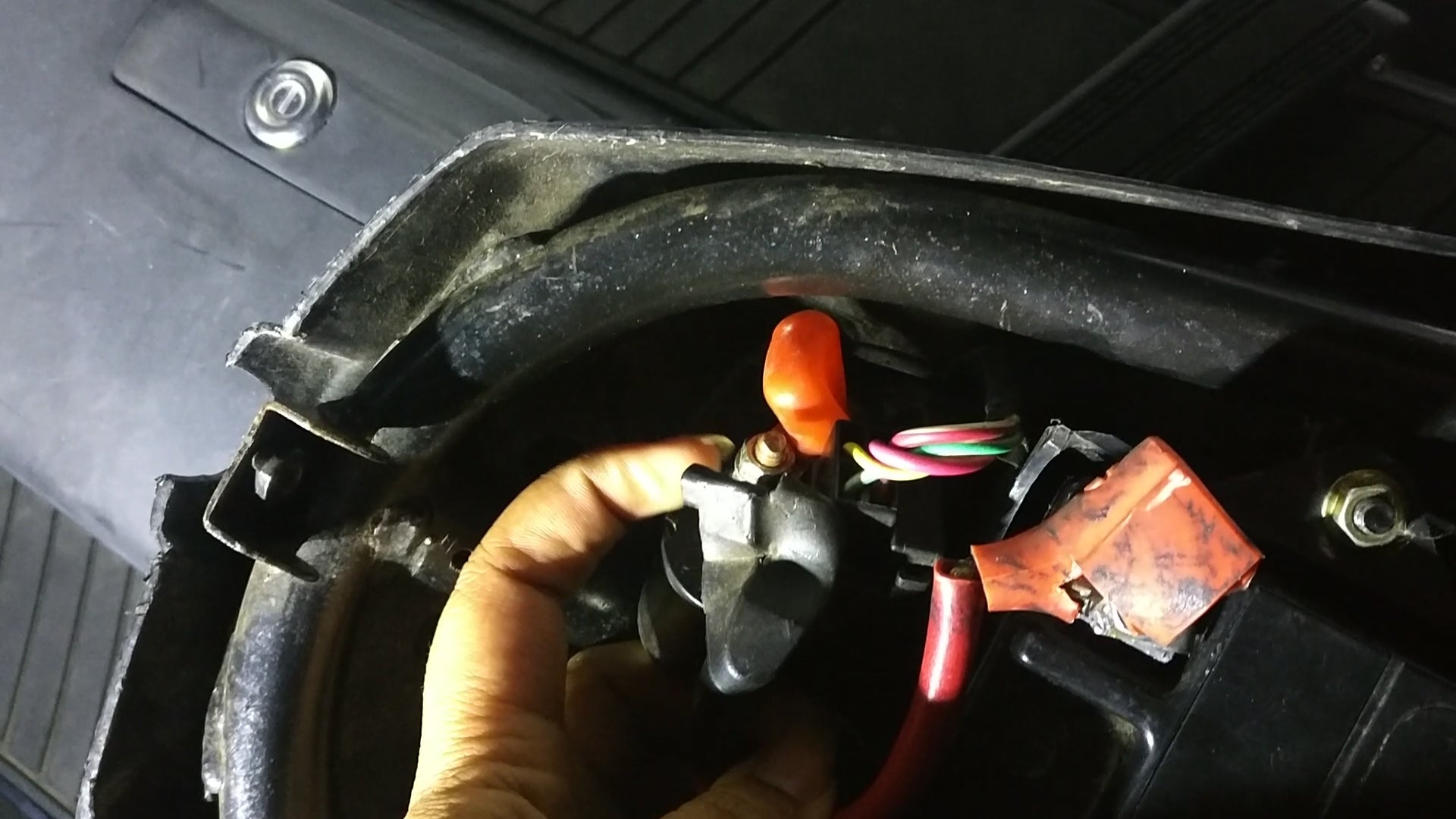 Power it on..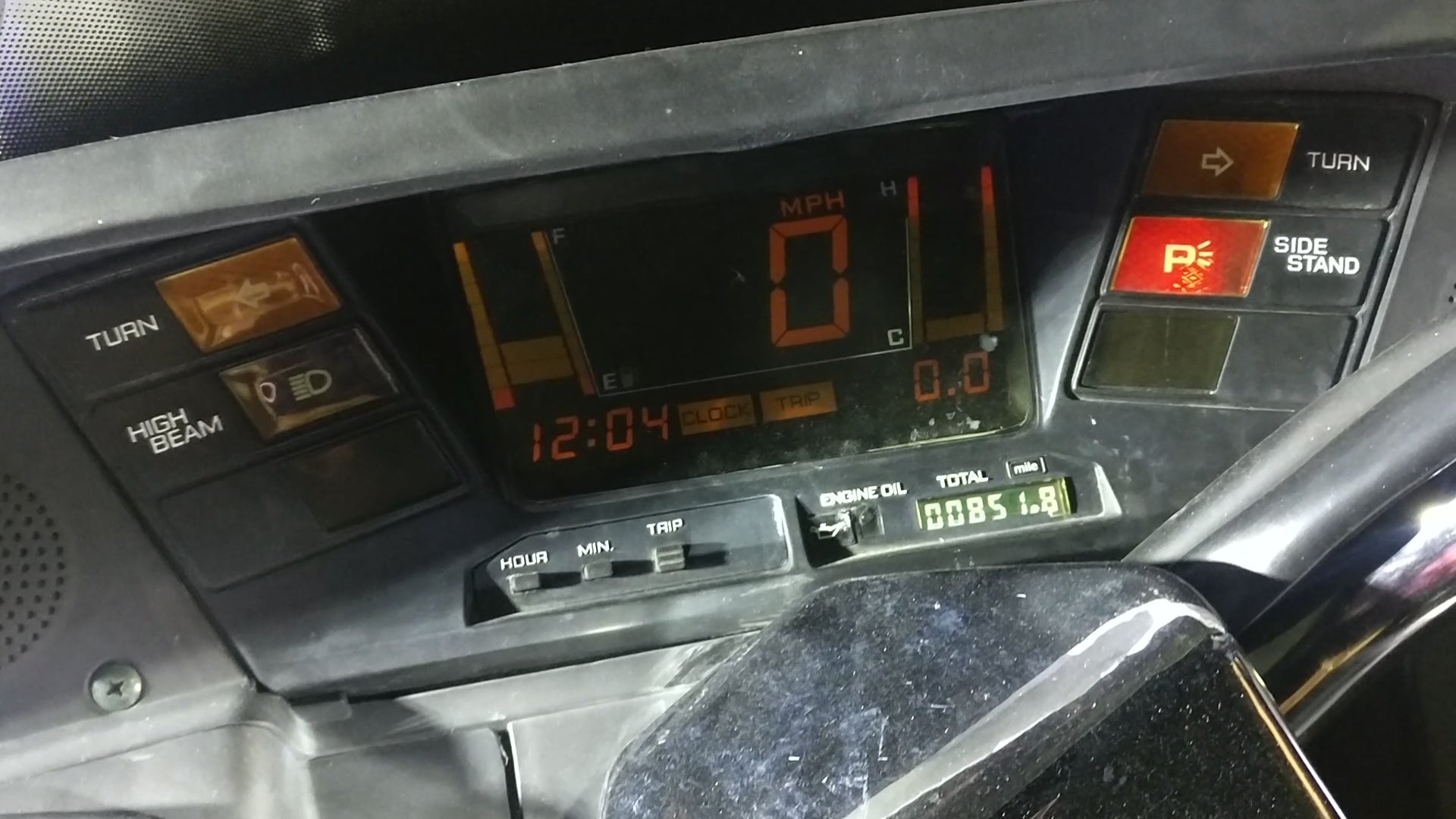 Well I'll be. My battery is super dead, but it powers up!!
Heh, funny how such a minor oopsie led to me getting this thing for cheap.
I found the VIN plate. The scooter may have been sold brand new at the end of 2012, however the scooter is a 2009. That means it sat for three years at some powersports dealership in Wisconsin not being bought. Can't say I'm surprised, the dealer invoice (which came with the scooter) says the original owner paid $3k for it. Most dealerships only charged $2k for them.
Anyway, at some point the starter solenoid went out and whoever replaced it installed it backwards. And with the scooter now with power I can see how many miles it has. Its only traveled 851 miles in 9 years before the solenoid went.
I'll get myself a new battery, new carb (the thing takes the same $20 carb as all my other scooter projects did), then fill the tank with my gas/carb cleaner mix.