Discussion Starter
·
#1
·
I did it again this year, sort of a last minute decision. I wasn't planning on going, but the job I was going to do that day postponed and I needed a ride anyway. It was actually a bit bittersweet - this was the last great adventure for this particular bike, my '81 Goldwing. (Being replaced by a slightly newer bike now.)
Started out at the base by the old toll house. From here it's an 8 mile trip up the auto road to the summit - the highest point east of the Mississippi river. Steep, narrow, and winding road all the way up.
What a great bike! Made it to the top!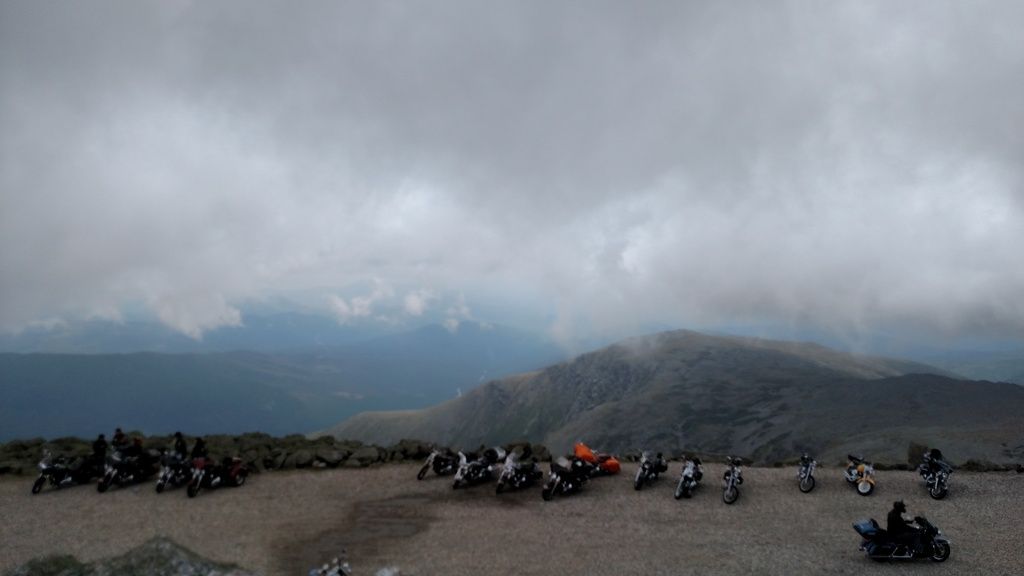 It was a very nice day, but quite cool at the summit. Actually, a damp wind came up for a bit and the temperature dropped into the 40s. Weather here is very extreme and can become quite deadly year round. Highest recorded wind speed on earth is right here.
They have to chain the buildings down with safety chains....
Or build them out of stone with 3 foot thick walls. This is the Tip Top House, which is a historical lodge - sort of an inn where people can book meals and beds.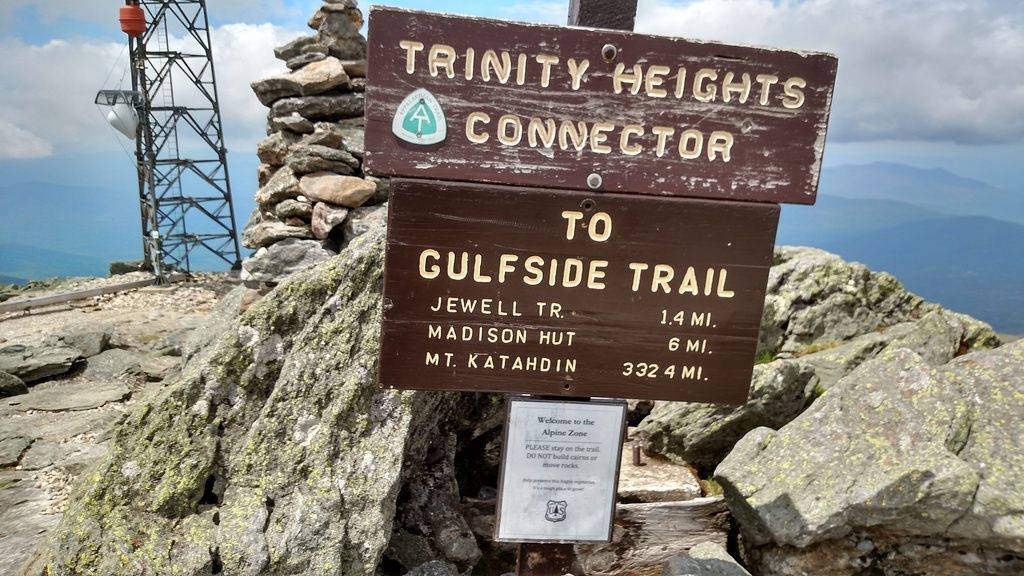 Also part of the AT, which runs from Georgia to Maine.
Looking out over some of the Presidential Range of the White Mountains.
It can be a lot to take in.
The rides up and down were relatively uneventful. It was my second time doing the road, but it really is pretty easy on a motorcycle. First and second gears all the way up - take breaks to cool your engine if you need to. Engine braking all the way down.
Monday and Thursday of Bike Week the road is only open to motorcycles, so even though it's fairly narrow in places, there's plenty of room for bikes.
Reason number 32,043 to ride a motorcycle.
:71baldboy: