Discussion Starter
·
#1
·
So, I ordered this last August. Picked it up this weekend. Banana yellow, non-ABS model.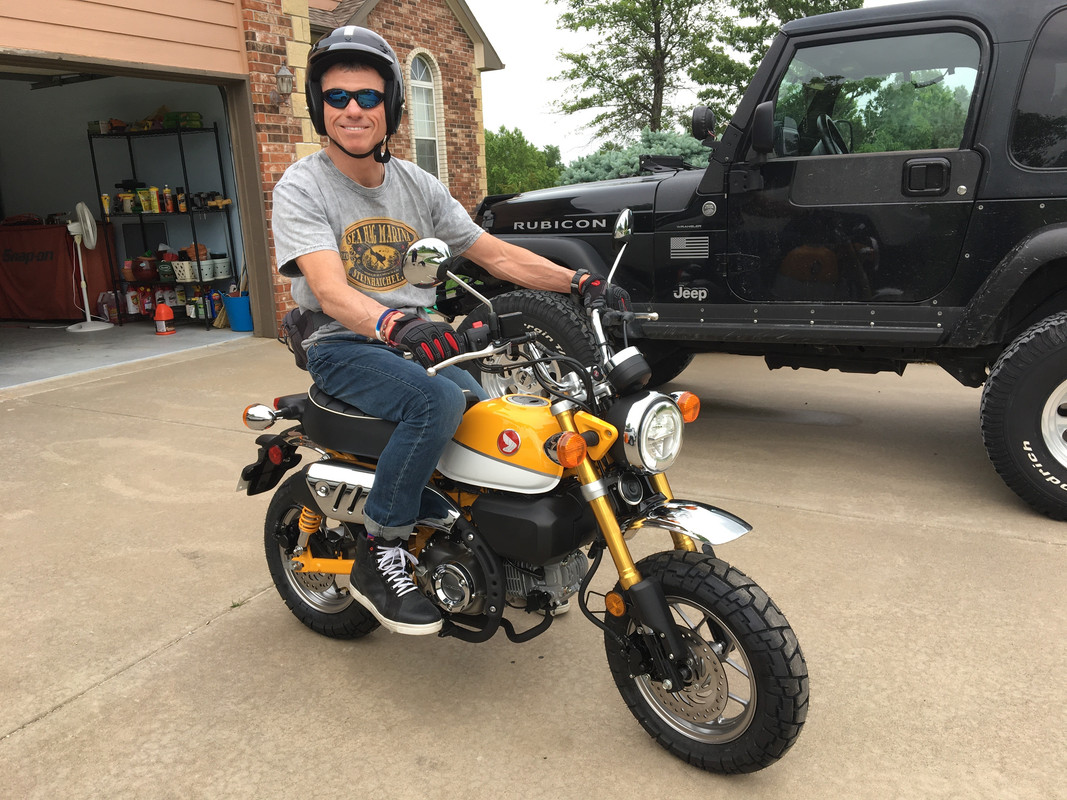 The quality level is very high, nearly all metal, except for the USA spec brake light and blinkers, we do not get the cute all metal units the rest of the world gets :sad:. But I may just buy those on eBay, plus a rear package rack. Same engine and main frame as the Grom. I believe it should top out around 55-60ish. I will eventually do an exhaust and the usual intake mods and rejet it. It may look little but it fits me at 5-11 fine, very comfortable, the seat is wonderful!
I intend to let my wife ride it in our neighborhood and immediate environs, rural and quiet, she can even reach the library and grocery store without encountering traffic. But the Monkey is really purchased as a toy and camp/airport and monkey business machine and just because it is so cute. But, my non-motorcycle wife will take the motorcycle training course (on their motorcycles) and I may let her ride it unsupervised (I can get another Monkey but she cannot be replaced).
The rest of my fleet: