·
Moderator - Loves All Motorcycles
Discussion Starter
·
#1
·
Last night I learned that I love big displacement vintage bikes. I was supposed to see a Honda VF500F Interceptor and a Ninja 500R today. Sensing that I got cold feet, the owner of a Suzuki GS850G I was supposed to see yesterday dropped the price to "screw it" money ($500). Well, that certainly warmed me up!
I took a look at it and the bike is fantastic. Not a speck of rust on the frame (it's even still glossy), no wheel pitting, and while the paint looks crappy, the body panels are free of rust and damage. Best part is that the darn thing started quicker than my Buell. By all accounts, it was perfect.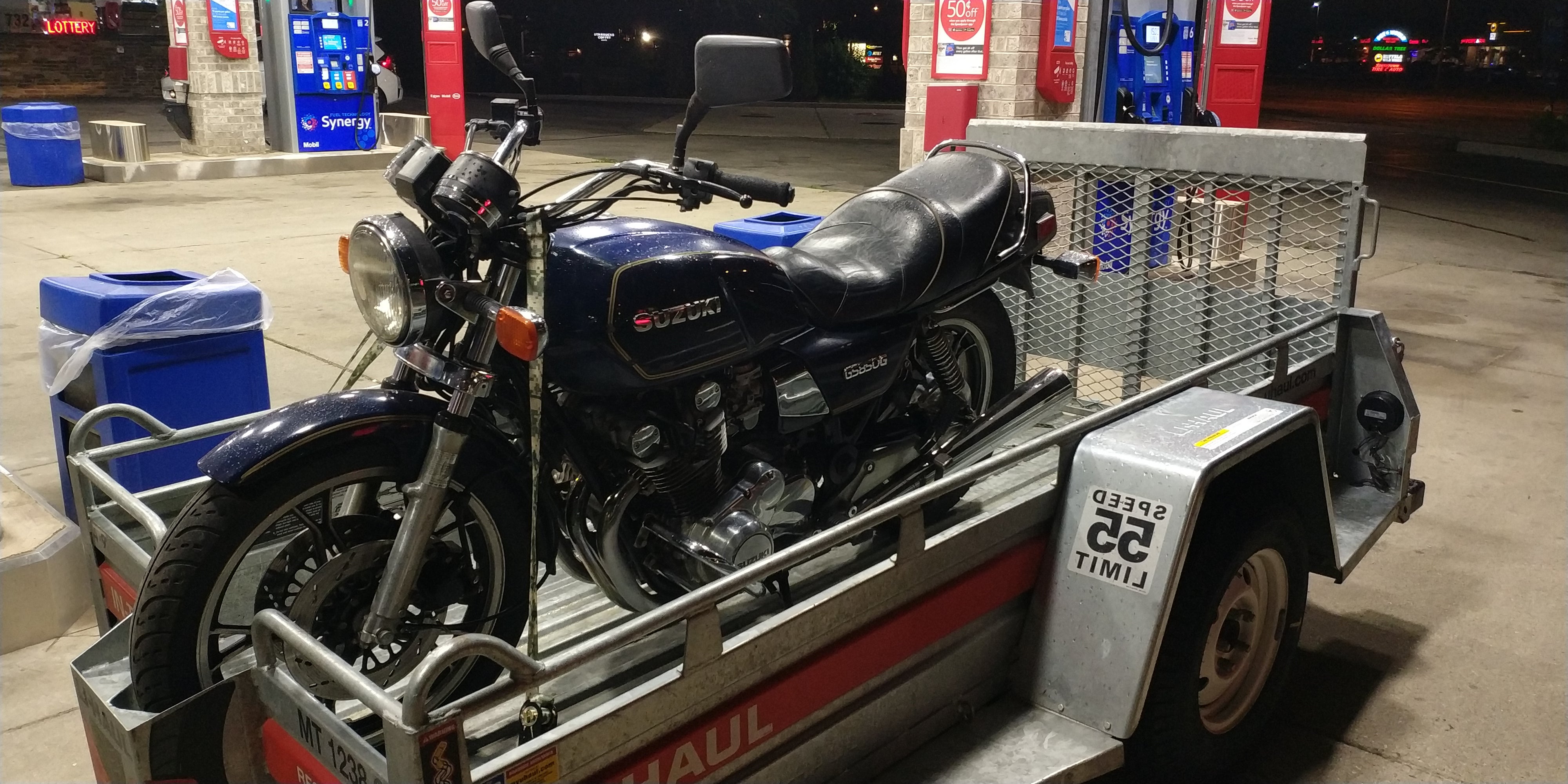 It's porky (my is it heavy) but my god is it fast. This freaking thing is out of this world. And it's comfortable. I rode it 100 miles last night and had the time of my life. It'll cruise at 80 mph and you'll feel like you're on a couch while doing it. As a bonus, everyone does double takes while I'm on it. And with it in that good condition? Some paint and if I ever get bored of it I can make an easy profit.
My dream bike stable changed from "All the Buells!" to "all the old big bikes!"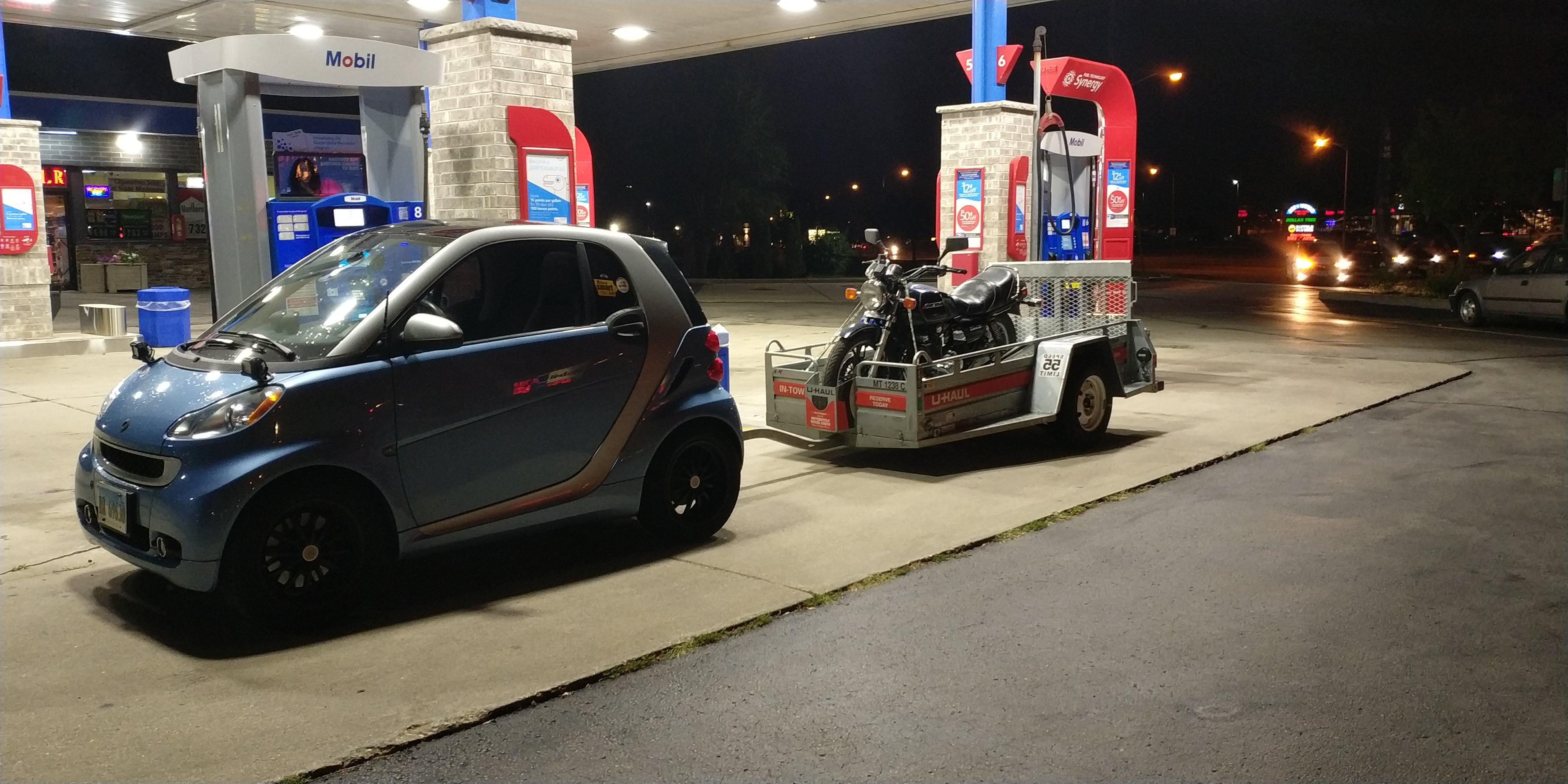 Until this morning...
Using muscle memory, I accidentally set the petcock to Reserve (I wasn't aware of this). I made it 1 mile before the bike stopped being able to exceed 6k rpm...****. I turned around and tried to get back home.
At 1.8 miles it straight up died. I looked down and discovered I had the bike set to Reserve. Oops.
I turned the petcock to "on" then tried to set off. It would only start with a flick of the throttle and the most RPM it could achieve is 1.5k and if you let off the throttle it immediately dies. Well, considering I was in the middle of a road without a shoulder, that was good enough to limp me to an area that was safe.
I then thought maybe the fuel gauge sucked so I wheeled it to a station and filled up. No vice, it occasionally would go to 5k and immediately die. All the while there was a little bit of gray/white smoke coming out of the exhaust.
What the heck? Did I flood the engine or something? I've read that if you never use the Reserve that there could be water/debris in it, is there any accuracy to that?
I walked it home and took the Buell to work. Hopefully it wakes up when I get home.