I'm so in love with Harley right now. Harley-Davidson hosted their second ever "Ride With Pride" event in Milwaukee yesterday. Last year was a test to see how well the LGBTQ community would respond to HD reaching out. The response was phenomenal so this year they went all out.
I don't normally do Pride events but somehow having bikes has made me more active in the community.
Any company can drape a rainbow over their logo, but HD went the extra mile. If I can have any criticism, it's that they didn't advertise this ride outside of the Milwaukee PrideFest page.
So HD expected 500 bikes but got about 200. Some of us believed it's because a better advertised police ride event was happening elsewhere in the city.
Harley's idea is to smash expectations, break records, and show the world that they love and support all motorcyclists no matter what flag they fly. They wanted to create the largest rainbow flag motorcycle ride in history. No idea if they achieved it, but it was still good fun!
I took out the Goldwing for the ride and arrived far too early, making me first in line by over 30 minutes. Starting point was the awesome Harley-Davidson Museum that I'm so going to visit for real the first chance I get.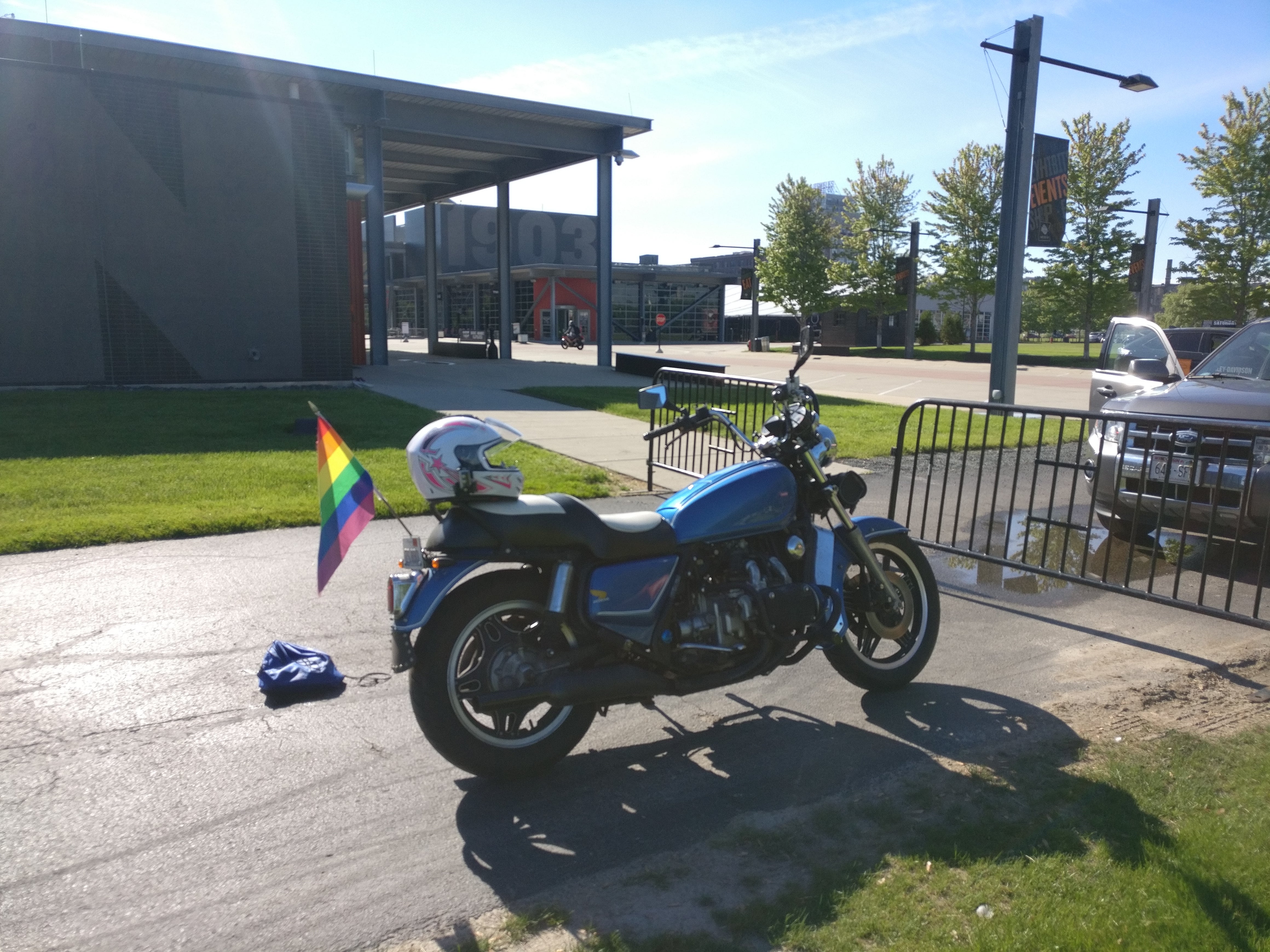 The ride was an hour long around Milwaukee's neighborhoods and across the Hoan Bridge. Pace was a comfortable and constant 20-30mph so slow bikes didn't have to worry about falling behind. The most amazing part was the police escort from start to finish! I like being able to run red lights and ignore all signage.
HD commemorated the event by designing a pin that an exec (they had a few of those present, that's how serious they were) claims is the first time the shield and bars have been paired with a rainbow. They only made 500 of these things and they only got handed out at this event.
This is their stock photo of the pin. It's an actual rainbow, but I think whoever does their social media ran it through a bad Instagram filter and got this: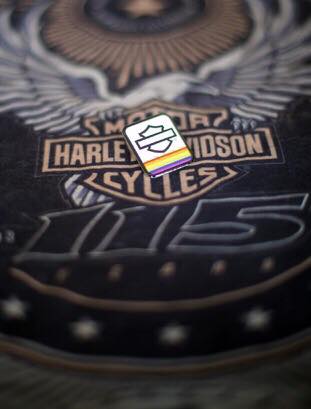 Participating in the event also got you free passes to PrideFest and they also had Demo bikes on hand. Unfortunately I completely forgot to demo a bike until I was already halfway home. Oof.
The bike variety was as awesome as the people were! Everything from scooters to ADVs to trikes showed up. There was even a couple with a Road King that was concealing massive speakers and subwoofers.
(Edit: Huh, never had an image hosting site use a swear word in the URL before. lol)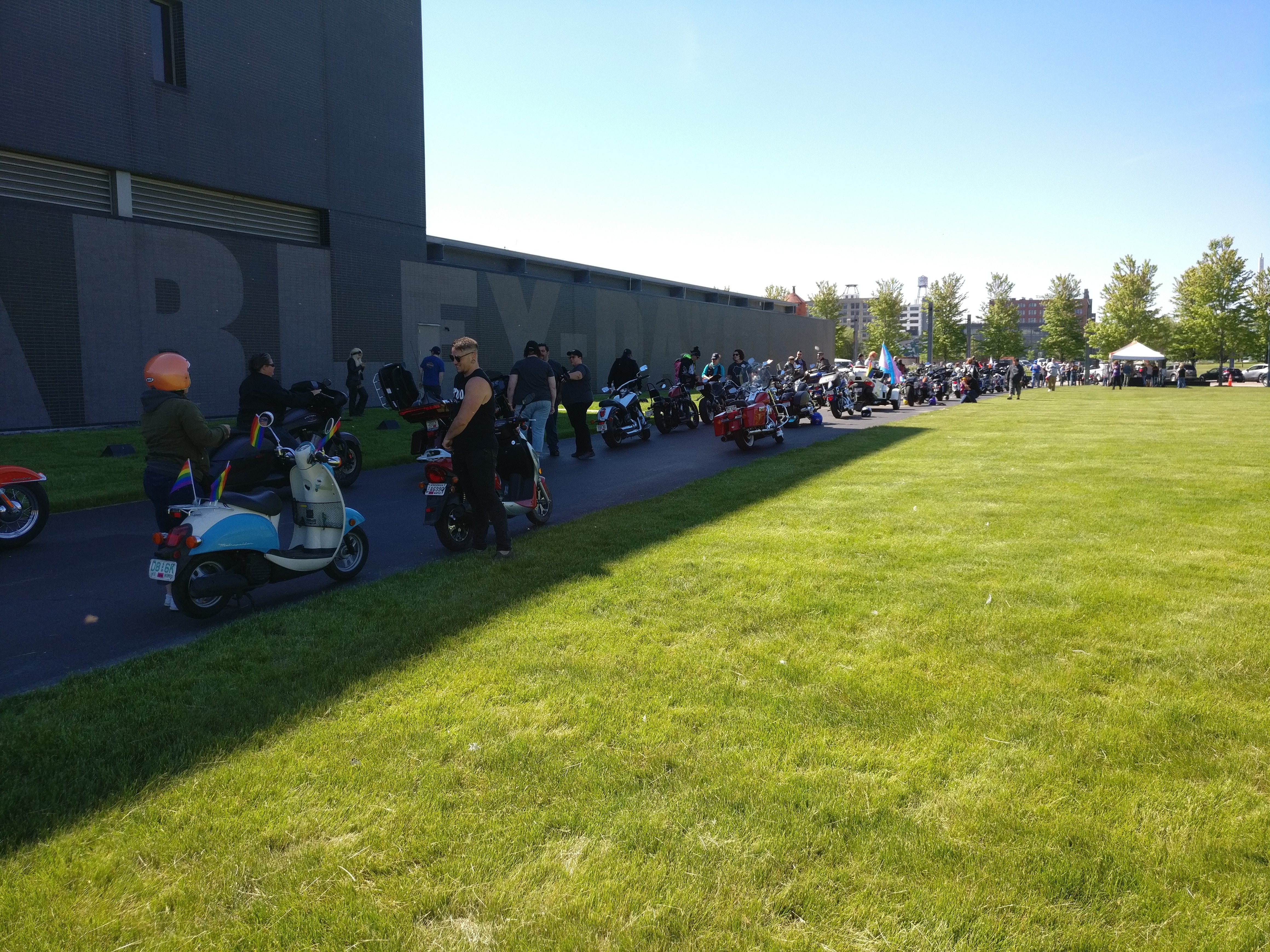 A few Royal Enfields showed up and the first Norton I've ever seen in real life!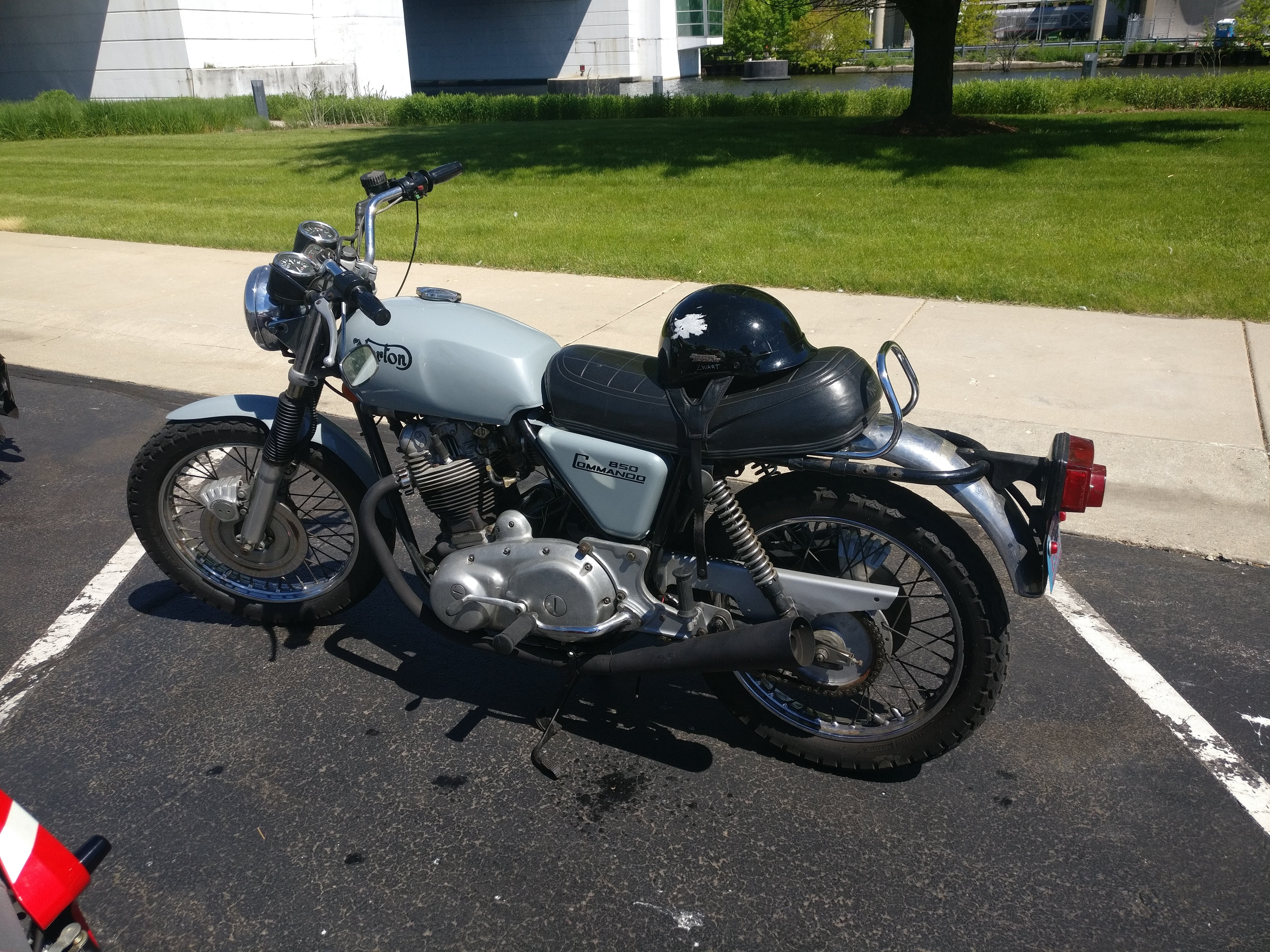 This Triumph Bonneville has an interesting story. It's a 2005 but has a lot of patina because the owner has never washed or cleaned it and never plans to.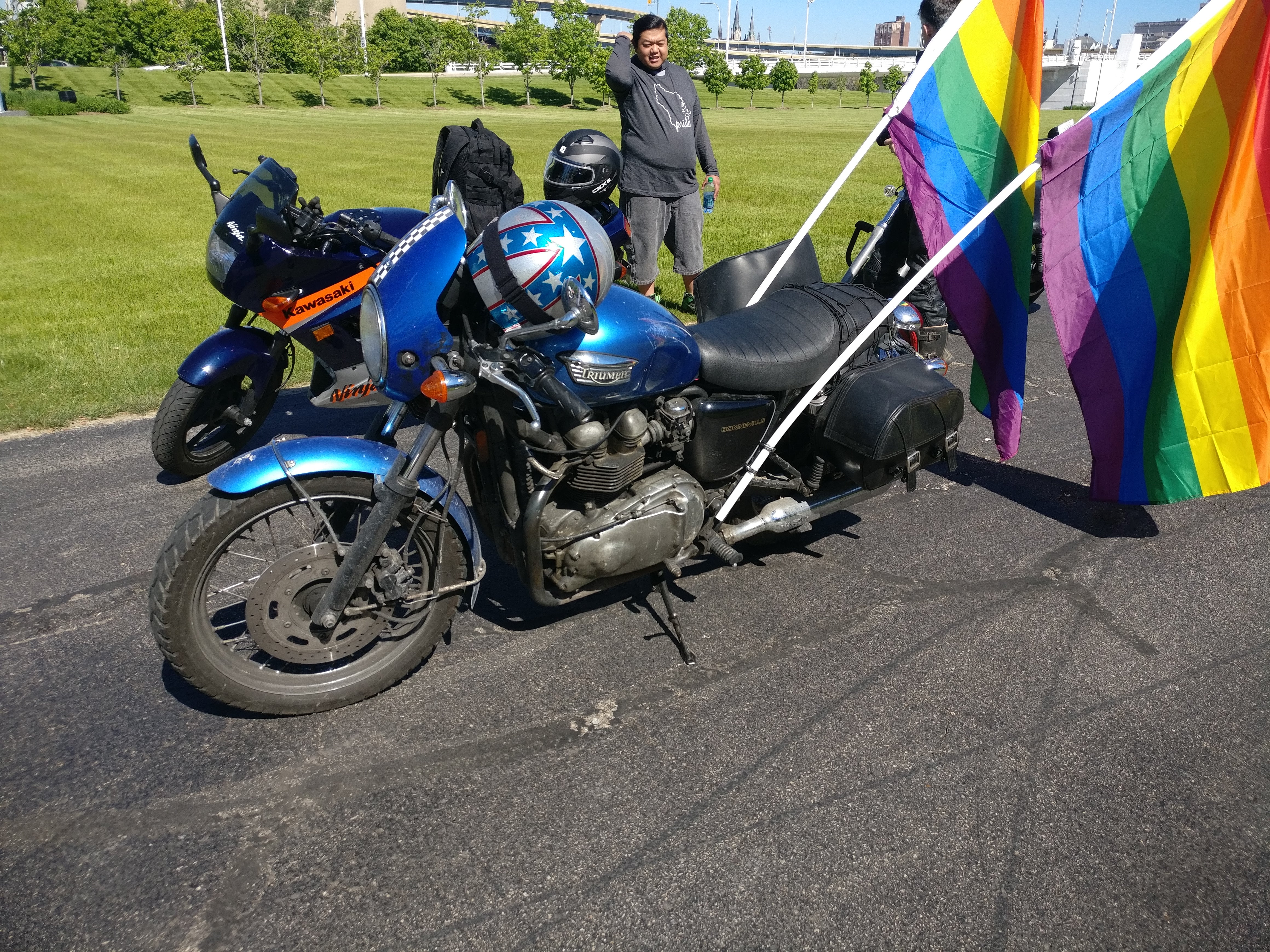 This experience has definitely heightened my interest in trying a Harley and learning more about the brand. If you live outside of a major city and are "out and proud" it's not always easy finding a home as a LGBTQ motorcyclist and they wanted to help bridge that gap. And sure, you could say that they're just trying to pander to get sales, but you know what I really don't care. They could have just made a rainbow logo like everyone else, but they wanted to make history.
And while this may alienate some of their buyers they plan to spread this event all over the media with pride (they brought their entire media team for this). You'll probably see me in a bunch of shots soon enough! It seems Harley really is committed to changing their public image.
I've always been interested in riding a Harley to see what it's like, but now I'm actually going to commit to it. I really want to see what makes Harley have the stranglehold on the American bike market that it has.