Here's a picture of our Great White (2005 Honda Goldwing) and her buddy, Old Blue (2005 Aspen Sentry M/C camper), at Greyeagle, California on our way to motorcycle rally this summer in North Carolina ......
Why would anyone need more? We pulled her 8500 miles this summer with no problems, no hassles..... Over the winter, I'll rebuild the wheels and install some mods I've been thinking about, but not many mods....she already meets our needs! We had a 21' San Juan sailboat once that an old salt said "was more boat than 99% of all sailors need!" We feel the same way about Old Blue. We doubt that people in $300,000 motorhomes have that much more fun than we do in our $3K trailer...... Work yourself to death and go big, or work less and go small..... you pays your money, you makes your choices!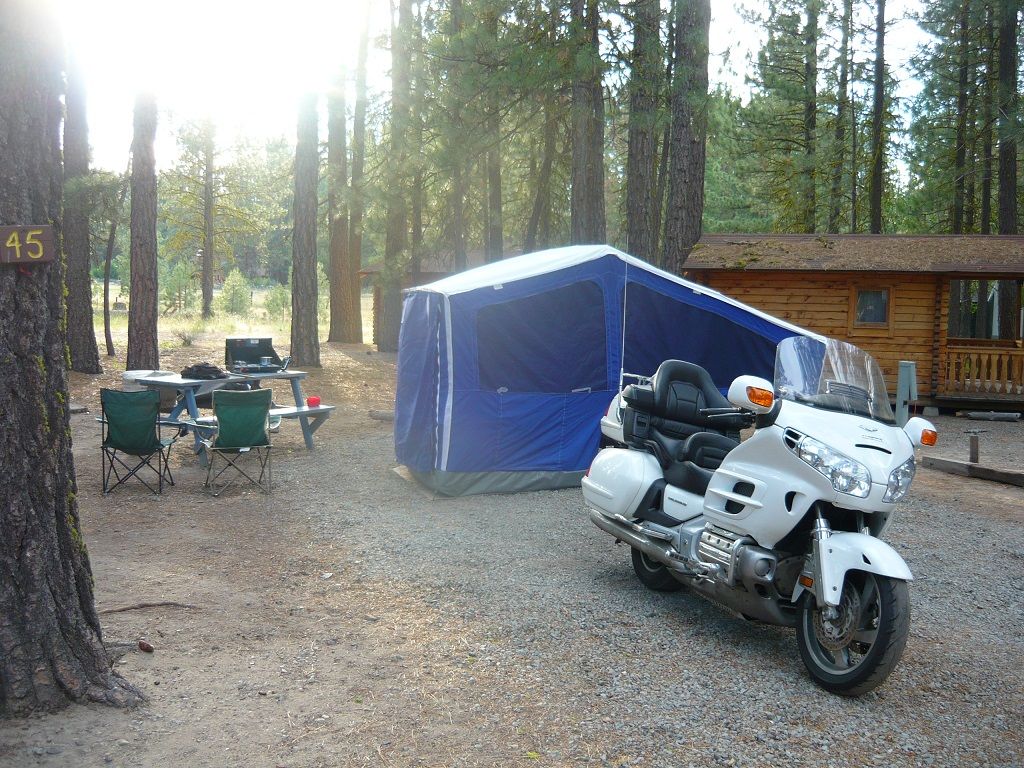 And here's all my favorite things.... Great White, Old Blue, and my Magnificent Red....all packed up and on the road!