Discussion Starter
·
#1
·
Yesterday a buddy and I took a 300 mile ride across the state to check out the Desert Inn at Yeehaw Junction, before it was tore down due to the semi truck accident that I posted about last week. There was a lot of riders stopping by while we were there, and they were there for the same reasons we were. They were taking photos and talking about previous rides where they had stopped there at the Desert Inn for lunch or a ride break during their rides. A couple of truckers also stopped to take some photos. We took our photos and then we headed south from there to Lake Okeechobee where we found a great little seafood restaurant. Their moto was if it swims, crawls or hops, we probably sell it whole sale. The weather was perfect, it was 48 degrees when we first started out in the early am, but it quickly warmed up to about 70 by noon. From there we crossed back through the center of the state using old two lane country roads passing through a few small towns on our way back home where we arrived just about at sundown, it was a good first ride of the year.
A couple of photos for those who didn't see the historic building prior to and during the accident scene, and then photos taken during our ride.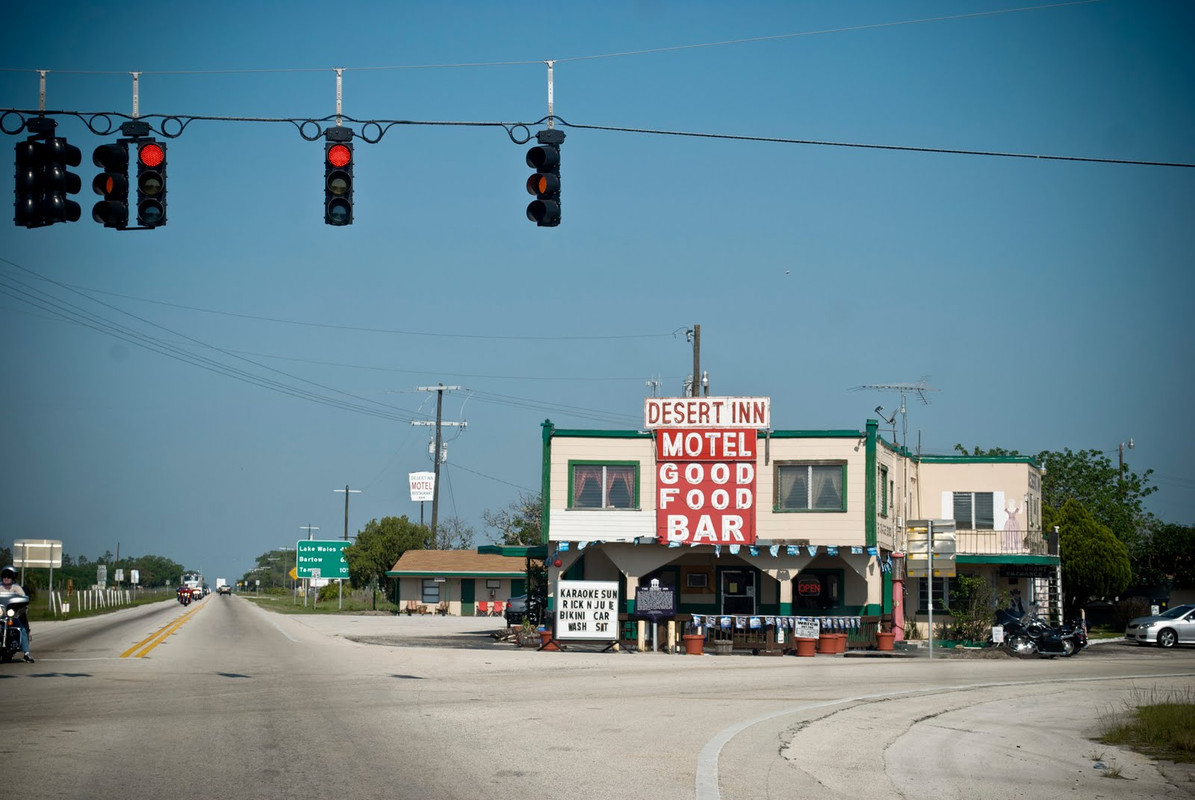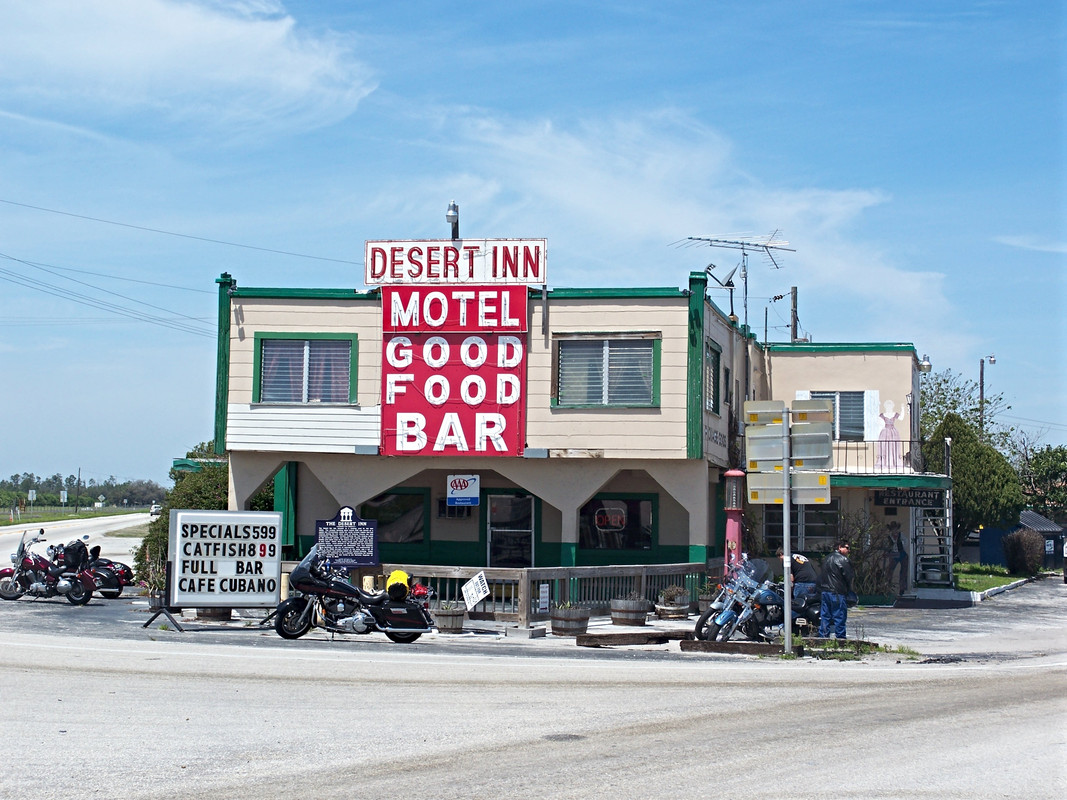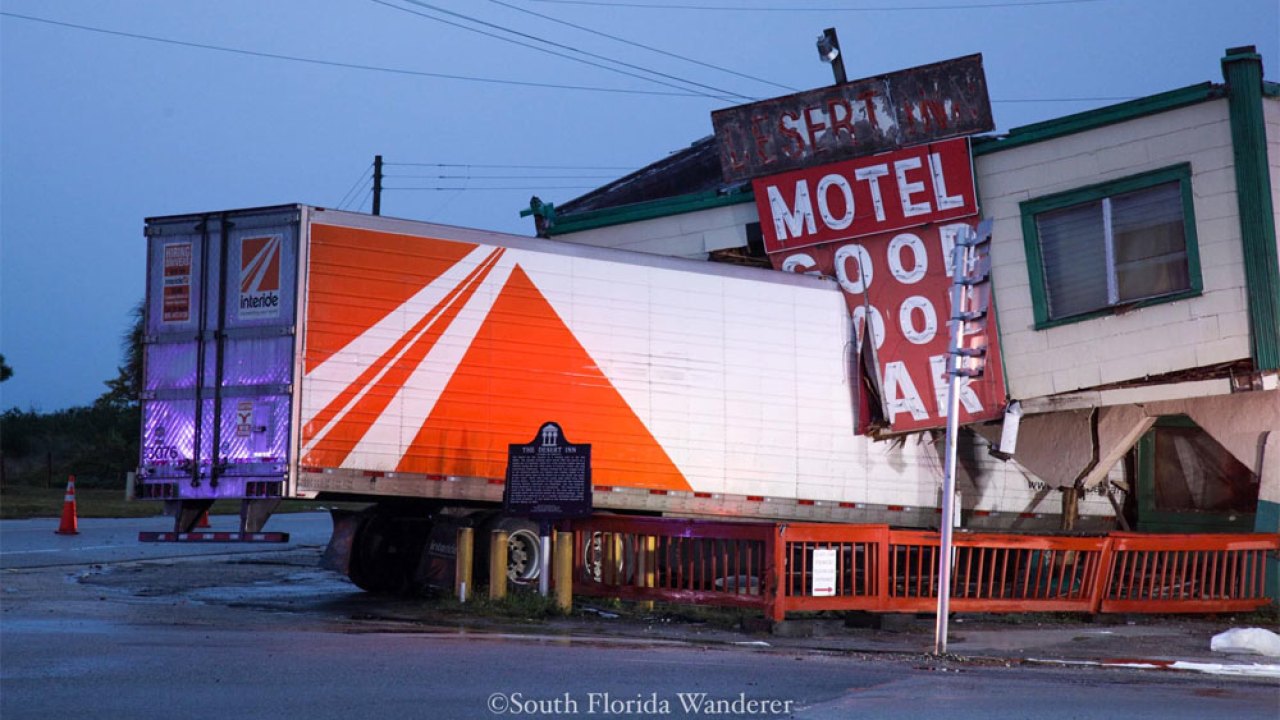 Trip photos showing the collapse after they pulled the truck out.