Hey Guys! Lord1e15 from the Boston, MA area here.

I really like the looks and what people have said about the Indian Scout Bobber (with mid-controls installed and some swept back mini-apes for ergo comfort).

So basically I am looking for a cruiser style bike that is fun to ride regularly around town but can comfortably ride and pass at highway speeds. Any help or opinions on the topic or those mentioned bikes would be great!
I liked the look of the Scout, then I rode it...NOPE! Not for me...it's a cross between a Harley and crotch rocket...killed my arms, hands and back in less than 15 minutes.
Anyway, one persons perfect bike is anothers nightmare..so, I'll just suggest a bike I would buy if I was looking to buy.
Suzuki Boulevard C90T (1495CC's)
Such a nice riding bike with tons of smooth power and right at the $12,000 price brand new...probably find 2019's for less too!
If you ride solo, and not facing huge hills and/or mountains, the C50T (815CC's) is plenty of bike to rip down highways and around the city and is ~$9,000 brand new!
Before you buy anything, try riding both of these bikes. I bought a used Harley, 3 months later I test road these Suzuki's, I almost traded in the Harley on the spot.
Edit: On my C90 test ride, I was doing 55mph in 3rd gear and the bike was cruising in that gear; not the least bit of strain to suggest it's time to go to 4th! It's a 5 speed, so only 80mph in 5th might need to drop to 4th to have some power if you needed to pass someone fast...LOL!...I'll bet that C90 would cruise at 100mph in 5th without breaking a sweat.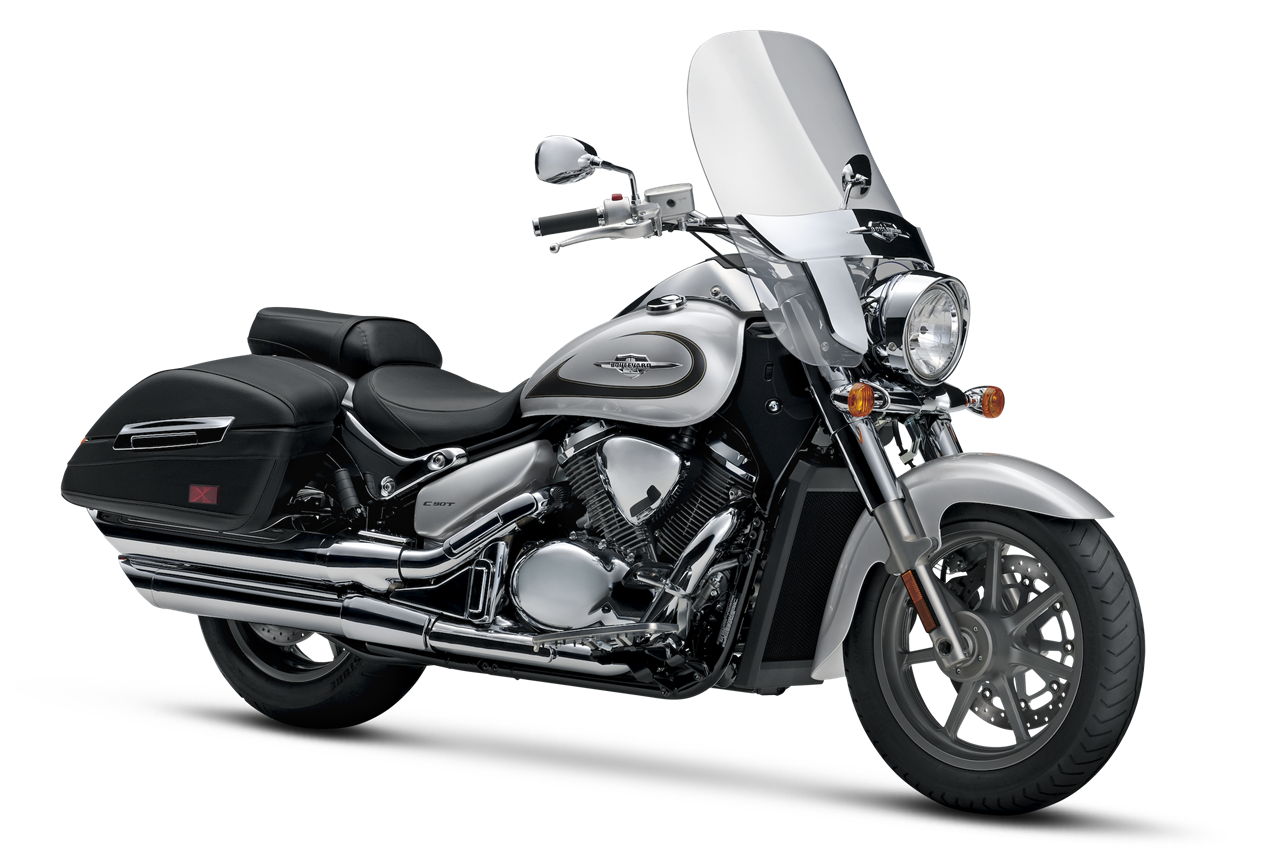 The Suzuki Boulevard C90T is a tour-ready cruiser powered by a fuel injected, 90 cubic inch, V-twin engine that delivers exceptional torque for outstand...
www.suzukicycles.com