Discussion Starter
•
#1
•
Hey guys, picked up a neat cafe style '78 CB550. On my ride home wednesday it shut off. After trying to restart it multiple times it just gave out - made me think it flooded. A guy jumped me which allowed me to make it home. Popped in a new battery and it worked well for a little more than 24hrs but then the same thing after stopping to refuel. The starter tried to fire but it never caught. After a few tries, it either flooded or the battery gave out. Lights kept getting dimmer.
My local cycle shop suggested grabbing a multimeter and checking stuff out. The battery reads >12v DC but ~ 8.5 is getting drained while the bike is just sitting with the ignition off. Some youtubers noted that a little resting draw is normal but it is usually less than 1v.
After pulling out the electrical stuff, here's what's going on... (Pardon the blurry pictures)
Here's the electrical with the multimeter connected through the battery's positive. You can see the reading.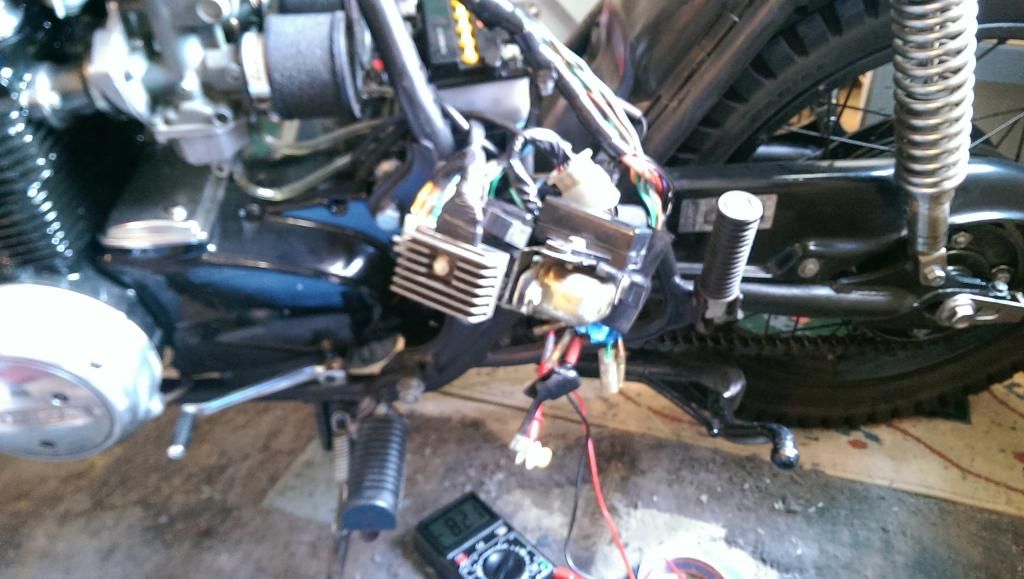 The two connections on the left here all go to the motor/brakes/clutch/tach/etc. When either is unplugged, the draw drops to 0.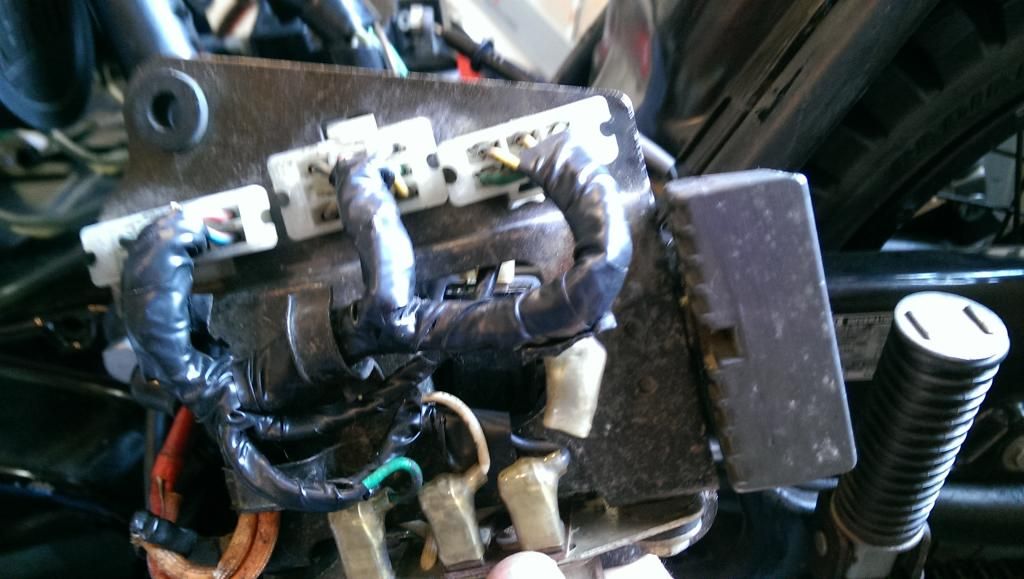 What is the grey unit on the right in the above picture? When just one of the connections is unplugged, the multimeter drops to .08-.04. Pictures:
Connected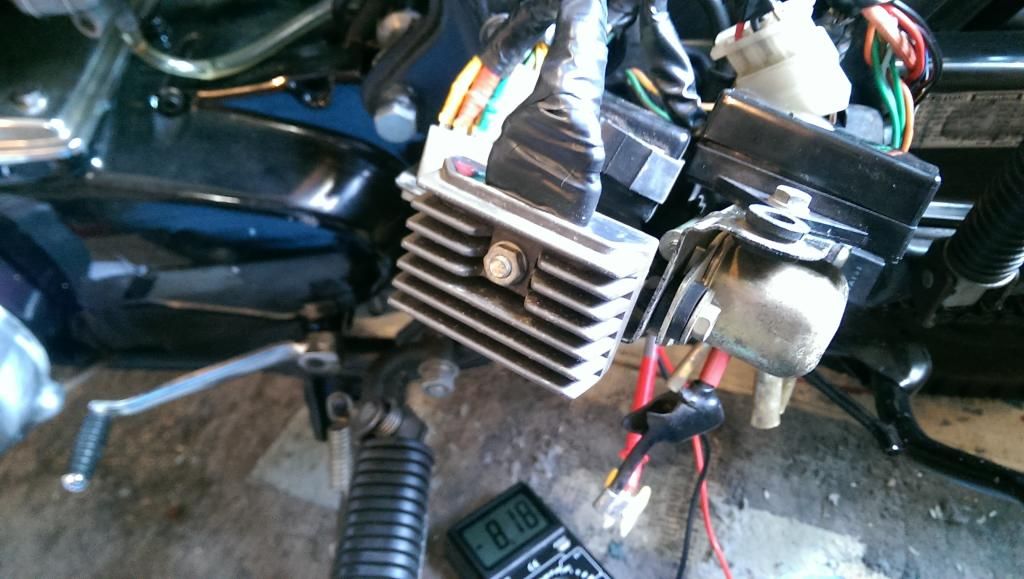 Disconnected - yellow wire
Could this be the problem? What is it and should it be replaced? Or would you recommend taking the bike to the shop to have a professional look at it?
Any advice would be great, thank you!
Unk