Discussion Starter
·
#1
·
What motorcycle would Lisbeth Salander from
The Girl with the Dragon Tattoo
ride? Justin Kell of Glory Motor Works, the Los Angeles builder who was tasked with creating the motorcycle for the upcoming film, decided on a vintage Honda CB350.
MGM Studios originally wanted the film's main character to ride a modern motorcycle, but Kell thought that it didn't fit what the character could actually afford. He convinced the studio that a vintage machine could be used to greater effect. The resulting build is eye-catching and fits the gritty nature of the film.
"I got the call to meet with [director] David Fincher and discuss motorcycles for a new film he was doing," says Kell. "I bought all three Larsson books and read them in three days: the character of Lisbeth Salander is killer. As I read the books, I kept thinking that Lisbeth's bike would be the kind of bike most 20-somethings with limited financial resources would ride. She wouldn't have an expensive modern bike: she would have an inexpensive older bike that would be customized to fit her personality."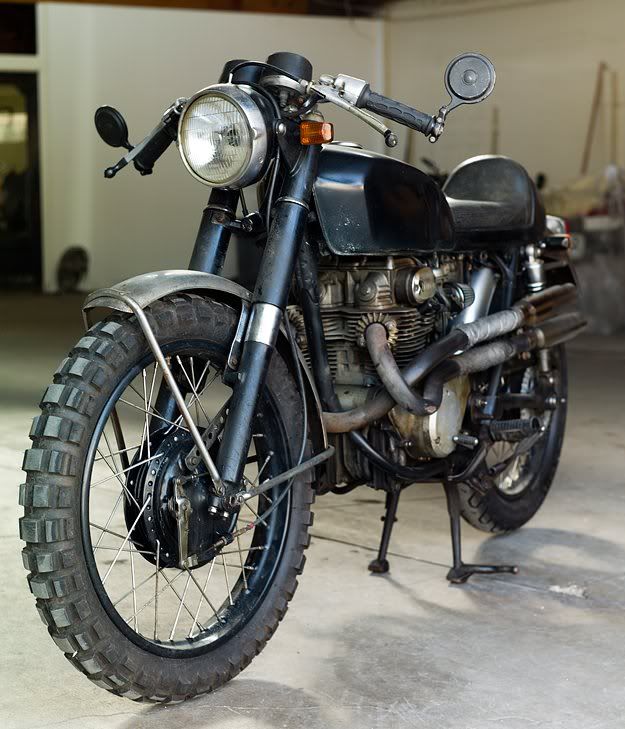 Glory Motor Works built a prototype to convince MGM Studios that the classic motorcycle was a perfect fit. Once he got the green light, they had 30 days to build the three identical machines needed for filming.
The crew found three low-mileage CB350s, rebuilt the engines, rewired the electrical harnesses, and replaced the cables, brakes, and clutches. Heat-taped, scrambler pipes from the CL model were used as well. Updated electrical systems, HID lights, updated starters, and larger batteries were added to provide enough power for the rigors of filming. Motorcycles used for filming are usually started and shut down hundreds of times per day, and the stock electrical configuration just isn't up to the task.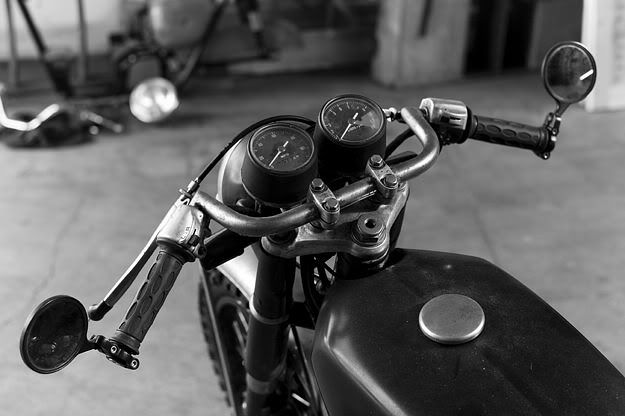 Rooney Mara, who was cast to play Lisbeth Salander, had never before ridden a motorcycle. Kell volunteered to teach her to ride. "She had never been on a bike before, so we had to start easy. I've trained many actors to ride over the years, and I must say that Rooney was one of the best. She was fearless, but smart. In three days, we had her doing everything that she needed to do on camera at 35 mph," said Kell.
The film debuts Dec 21, 2011.
[
Autoblog
|
Bikeexif
|
imdb
]