In the past week I have fallen absolutely in love with big engine vintage bikes. I sold both my Honda Rebel 250 and my Buell Blast and sought older and bigger metal.
As you all know, the first was an 82 GS850G with paint only a mum can love. This is me once I got the engine running well!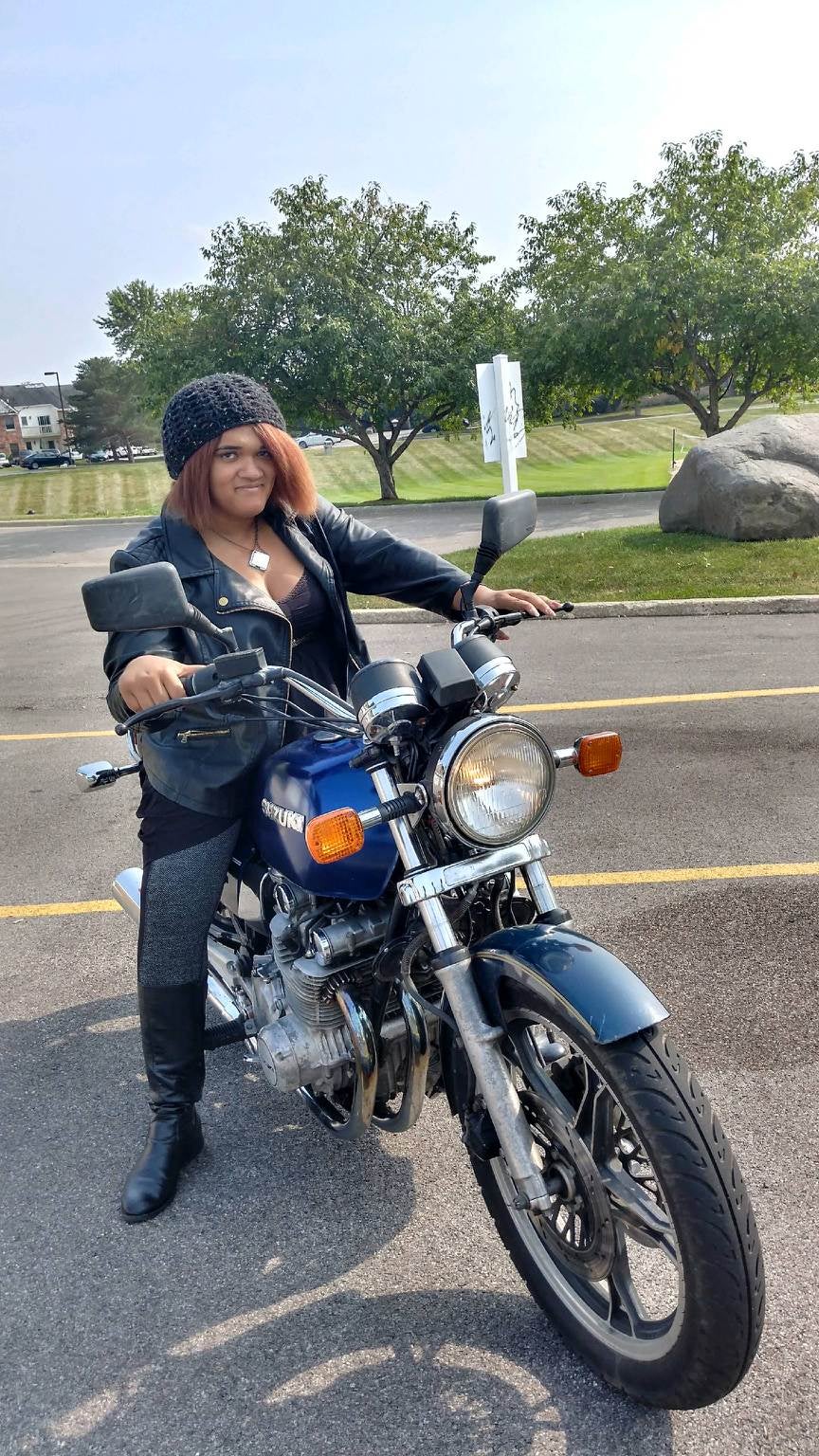 And tonight I'm adding a whole new level of crazy to the stable. This is a resto-modded Goldwing GL1100. The owner needed it gone ASAP and posted it for just $950. It's super clean. The paint is new, the seat is new, the carbs are new. Engine, crash bars, and chassis painted black with some blue accents, too..mmmm. It only needs a tach cable and some turn indicators (the wiring is already there).
I took it on a short ride and it only further solidified my love for these beasts!
It's going to take some getting used to the size and power jump, however I have no doubt I'll get used to it and even further become a better rider. I still have the 150cc scooter for low powered operations, too.