Discussion Starter
•
#1
•
Ok so its not around the world, but I thought 3200 kms in 7 days, through 7 countries for Riders for Health was pretty impressive. Oh, and on Chinese 125cc bikes!! We wanted to take in the Nurburgring on the tour too, for a couple of laps
The purpose of the trip originally to highlight our new model we are releasing the SP125 and one of our other models from 2014, the Cafe 125cc, but I soon realised that charity could benefit as well as the good publicity for our own brand Sinnis Motorcycles, here in the UK. Also we wanted to prove that you dont have to own some £10,000 bike to see the world and have an adventure
We started from Brighton UK, and in 7 days had "done" France, Belgium, Luxembourg, Germany, Czech Republic and the Netherlands and covered 3200 KMs with Zero break downs, a small crash, two new rear light bulbs and a change of spark plugs (Just as preventative maints).
Ok the gear - this is the thing we were warned about. And good god they were right. Best gizmos in the world? Bluetooth headset from Chatterbox (saved our lives many times) and Iphone 5 waterproof bike mount from Twisty Ride (When the crap Garmin satnav gave up, the trusty Iphone was the only way - even in a monsoon this thing was amazing). Also I have to mention my Nitro helmet - it was £100 and it was absolutely brilliant!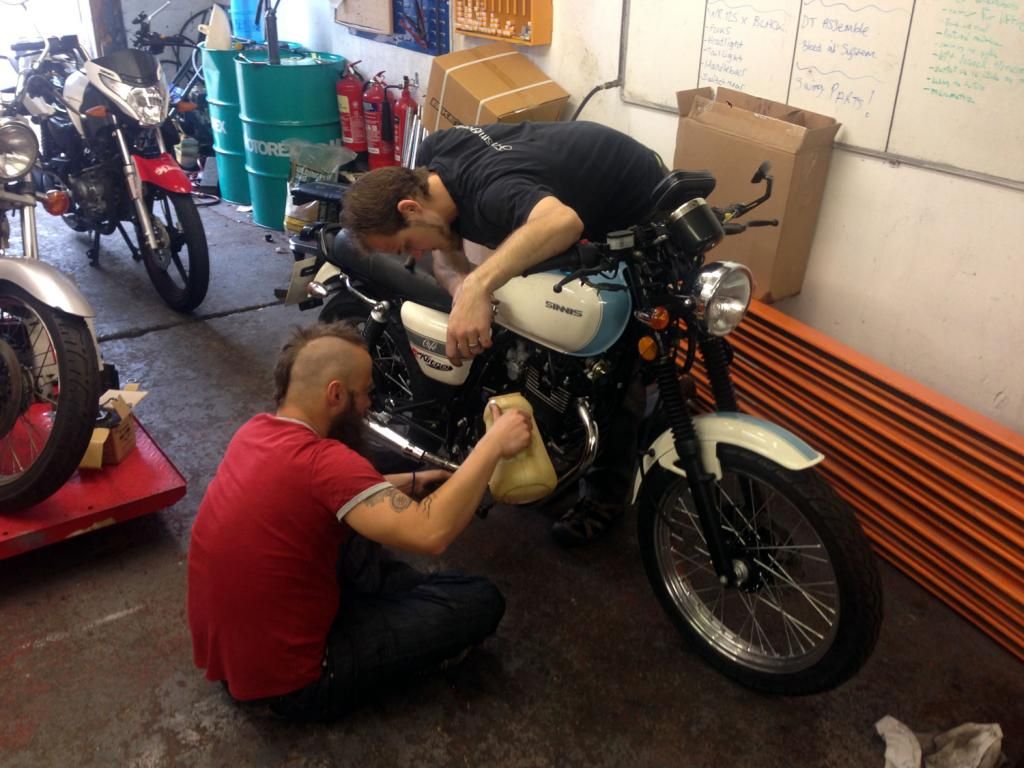 Before the trip we threadlocked and checked all of the nuts on the bike, and also threaded a new clutch cable and throttle cable to rest along side the old one on the bike (quick change if needed). We didnt change the tyres (everyone bangs on about crap Chinese tyres in the wet, and I wanted to disprove that on our bikes in particular), and we put 250 miles on the bikes and then serviced them the day before leaving. Spares - we took a spark plug and reg rec, plus a few bulbs.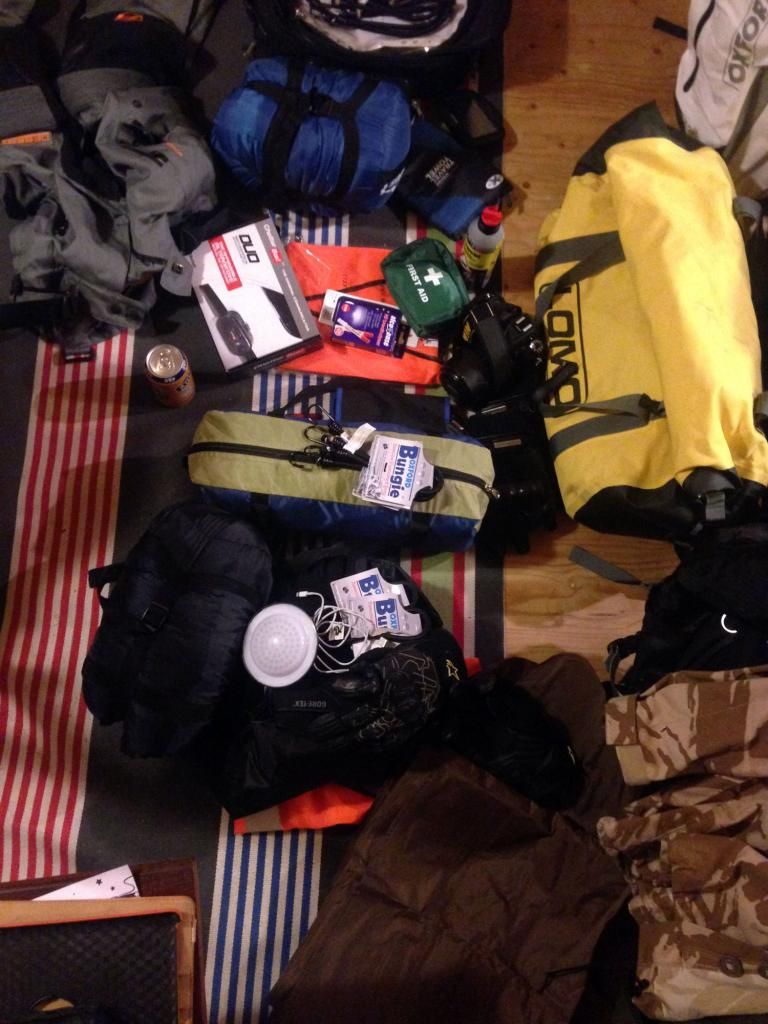 We left on Sunday afternoon and headed from Brighton to Ashford in Kent to catch Le Shuttle. (Underground train (under the channel) from UK to Calais - takes about 25 mins) Met some cool French Po Po who were very interested in the adventure, but they wouldnt let me photograph them.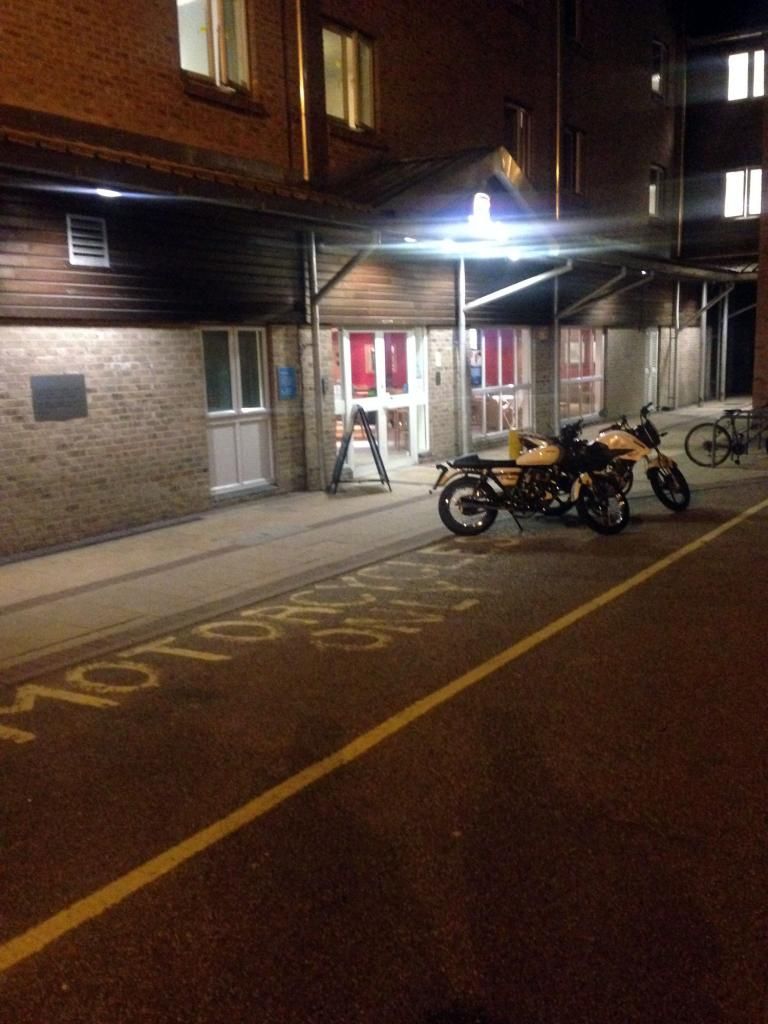 Once in Calais we blazed up to Belgium, in particualr Bruges. I (the 6'2" 17 stone one) have been there before, but my colleague Lukas (bigger beard - ZZ Top revival) had always wanted to go, so it was first on our hit list.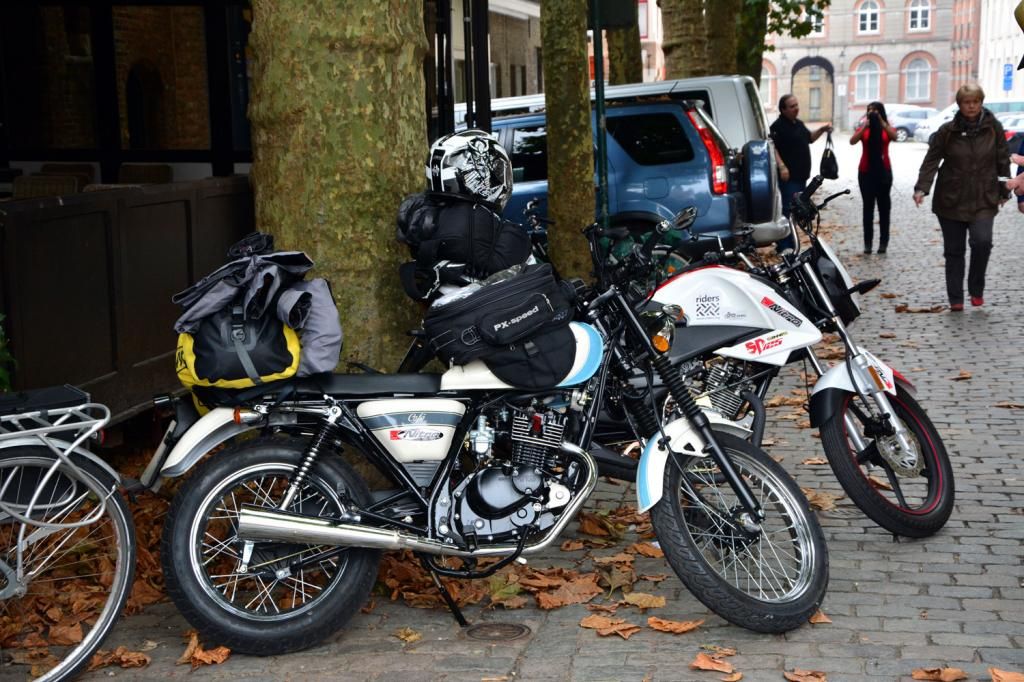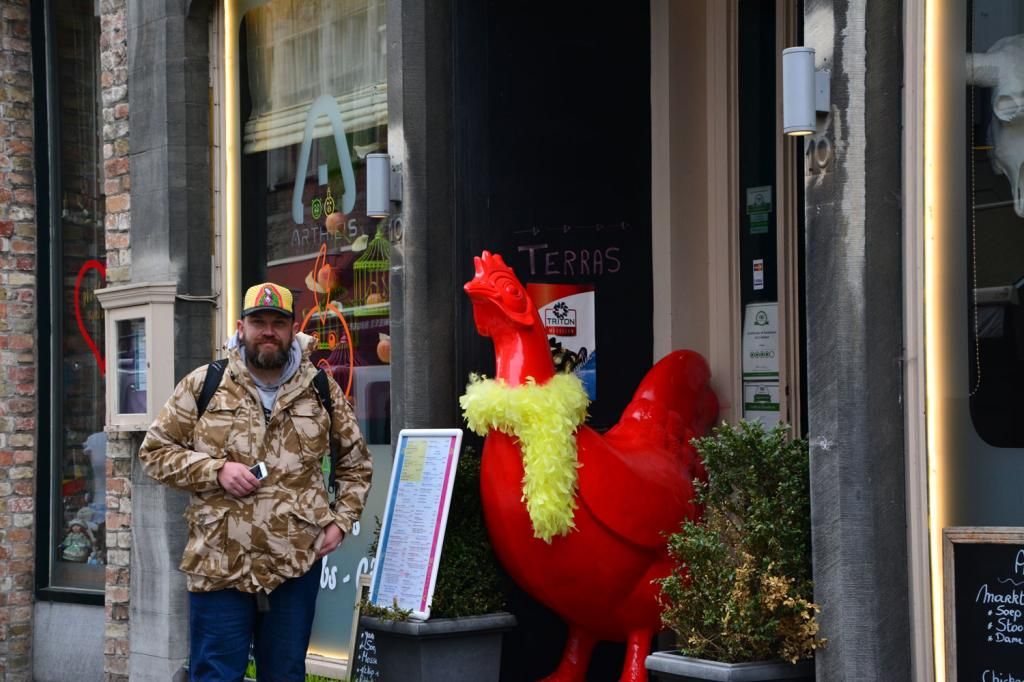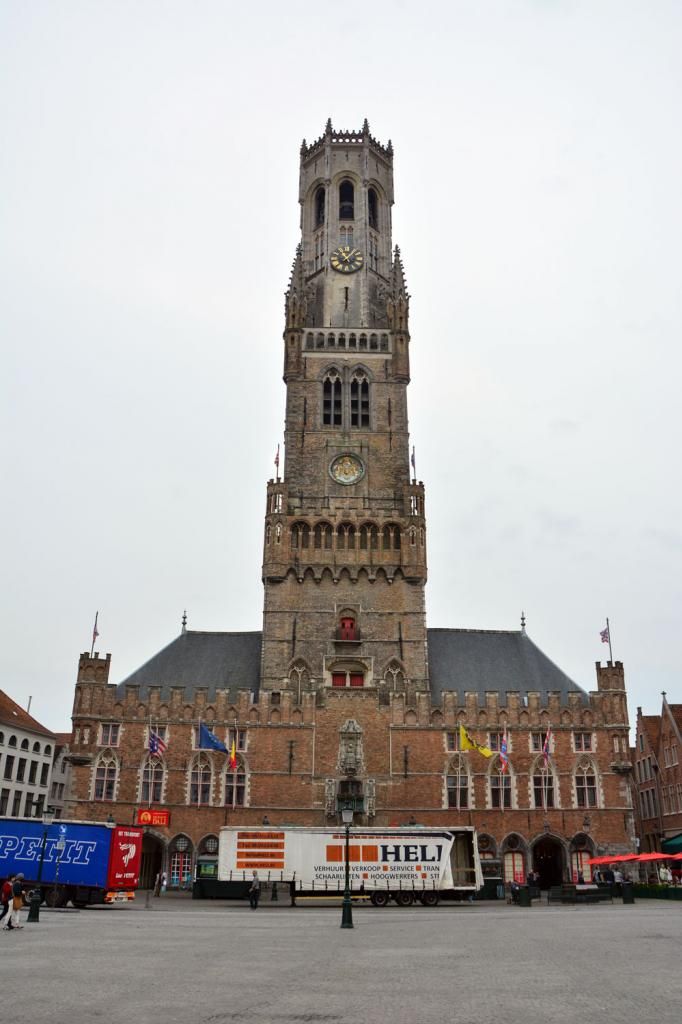 These ladies snapped a pic of my beard, and then ran away laughing. Damn it
http://i1368.photobucket.com/albums/ag163/MikeSinnis
/Sinnis%20Europe%20Trip/DSC_1898_zps7cb75917.jpg
After a couple of hours walking about sampling waffles, chocolate and the clean air (and overpriced ..... everything) we got back on the bikes and headed to Spa Francorchampe racetrack - our stay that night was at AEAventures, biker only really friendly accomodation. Neil (the owner) and his wife, have an awesome set up, not to mention he is a Nurburgring instructor and does conducted tours etc. The place is full of memorabelia and they even have a dry room, so the massive down pour we suffered on the way (which soaked absolutely everything) didnt ruin our time - as by the morning it was totally dry! AE Aventures is located withing the old Spa racetrack, and next to the new one - an absolutely amazing location!! I will be going back - without doubt
A view from AE Aventures - you drive through this forest on the way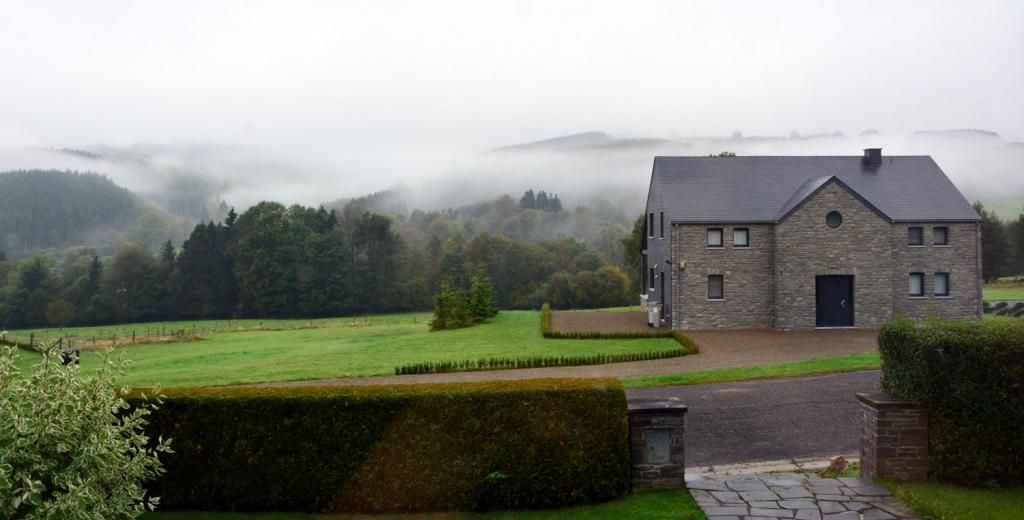 Their website is here -
http://www.aeaventures.com/
I could live there - its beautiful
So far we had had, one massive down pour, and no dramas (other than the price of Tourist food) and fully ladened the SP was doing 62 mph and the Cafe 70+ on the motorway. We didnt want to do much more motorway though - so A roads it was
More coming