·
2007 Yamaha Road Star Silverado 1700
Discussion Starter
•
#1
•
I thought I'd start a thread chronicling the progress I am making on my new-to-me 1984 GL1200A. The bike is not without its faults, but given that I only paid $1000 for it I think I'll still be ahead if I can get it back on the road for under $1500 in repairs.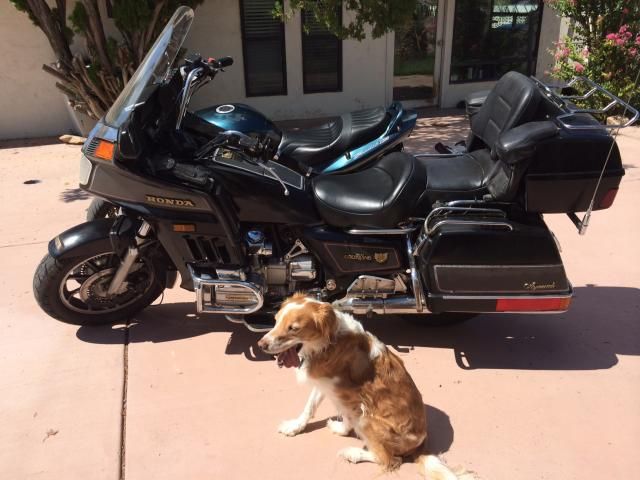 So far here is a list of items that need addressed:
1) New fork seals
The left fork blew shortly before I picked the bike up. I went ahead and ordered new seals, dust caps, and copper bushes for both forks. Since I'm digging into the forks anyway, I have a set of progressive springs on the way as well.
2) Replace timing belts
A no brainer for any old Goldwing
3) Carb clean/rebuild and sync
Pretty self-explanatory. A 30 year old bike almost certainly will need the carbs addressed.
4) Ignition switch
The '84 GL1200s apparently had a recall with the ignition switch where the switch would cut out, especially while turning. Because it is a safety issue Honda is apparently still honoring the recall, the only question being whether or not I'll be able to get a dealer to actually do the work. If all else fails, I'm sure I can rig up some toggle switches and relays to completely eliminate the ignition switch. The locked glove box might be a good place to install said toggle switches.
5) New SS brake lines
Because I know the current brake lines are 30 years old...
6) Repaint
Not only does the bike have a poor amateur paint job as it is, but its black! Not a good color for Arizona. I'm thinking a burnt orange paint scheme, but
I'm open to suggestions!
Current Status: Right fork is apart while I wait for the bushes (that I forgot to order with the fork seals). I'll be doing one thing at a time so I can minimize the amount of parts laying around.