Discussion Starter
·
#1
·
Thought I'd post some pics of my '68 CT90 K0. This bike conforms to my latest collecting strategy as it's not a future project, instead I'd say it is one of the best original unmolested, including paint and accessories that one could possibly be lucky enough to find. As a teen-ager I had no use for trail bikes, instead like most high school kids, I would rather own something sportier. However Honda sold these trail bikes by the boat load, particularly in the western states. Fortunately due to being owned mostly by responsible adults as well as dryer climates, many still are out there waiting to be discovered again. In spite of their design shortcomings, the K0 model remains one of the most sought after and rare CT90's.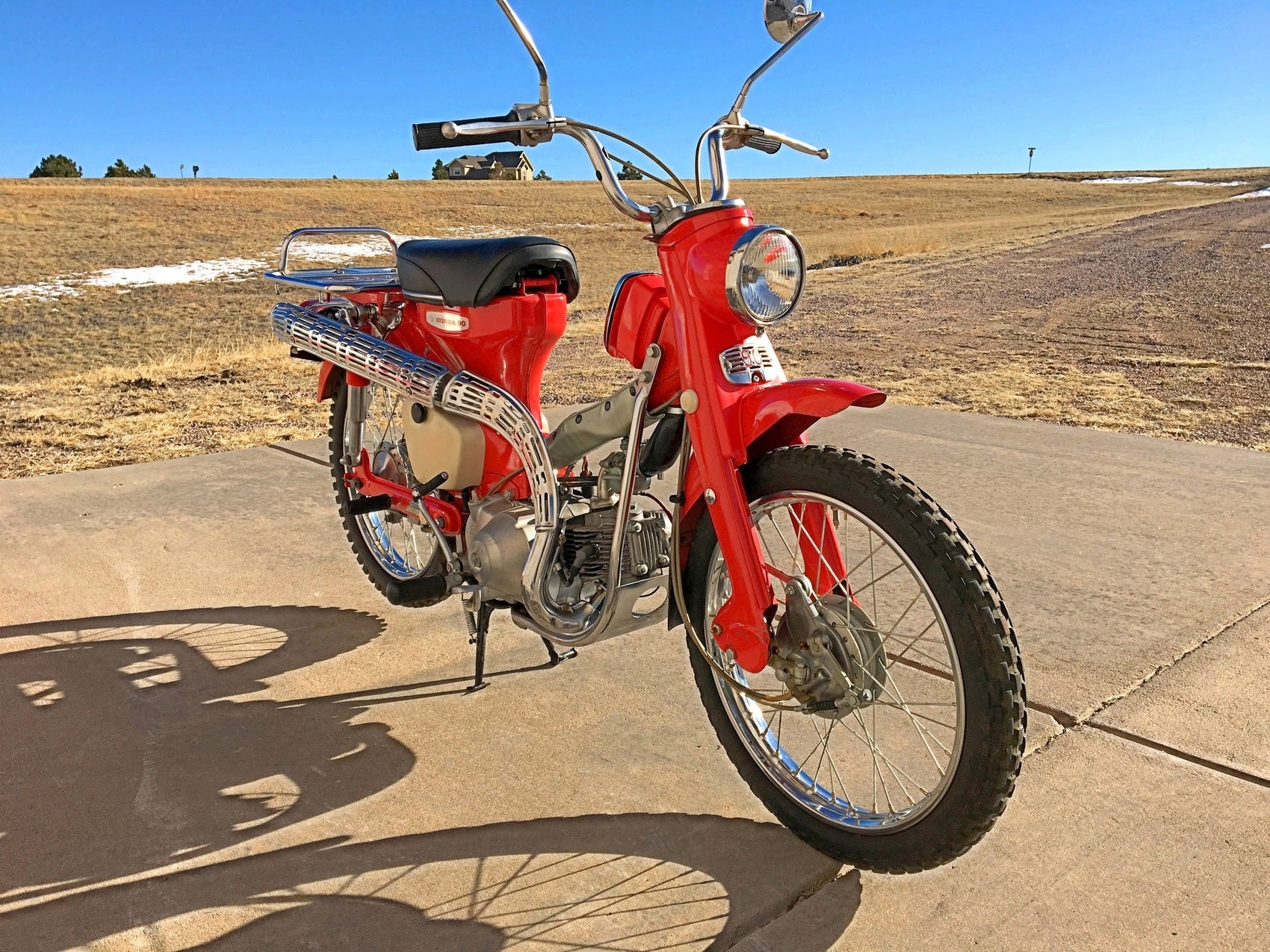 The K0 is also the last version with leading link front suspension, with its limited travel range. While the CT90 first came out in April of '66, there was a significant advancement made in the last half of '67, which would change true trail bikes forever. Starting in August 1967, the cumbersome dual sprocket arrangement was replaced by a two-range sub-transmission, which could be used far more easily by simply moving a small lever while the bike was in neutral and idling. This was obviously much easier than changing sprockets. Over the next 18 months the other 3 major Japanese manufactures would also provide their versions of a dual range transmission on their trail bike models.
The engine is still clean and unpainted just like it was on the show room floor. As with most off-road bikes, a skid plate was standard equipment which provided protection for the engine cases.
After doing a little clean up on this Trail 90, I was amazed at how bright the original paint work still was. It is very believable to me that this bike, although showing usage, never spent any time in the sunlight.
Although not my lowest mileage bike, it is definitely still a barely broken in machine.