My Gambler 500 project
finally paid off this year! Imperator Slowiosa III didn't make it the full 500 miles (in fairness, my team didn't do the whole 500mi because the all weekend party at camp was so awesome) but the 160 miles it did travel were absolutely epic.
Here's the scoot a couple days before (yes, I replaced that front wheel and tyre).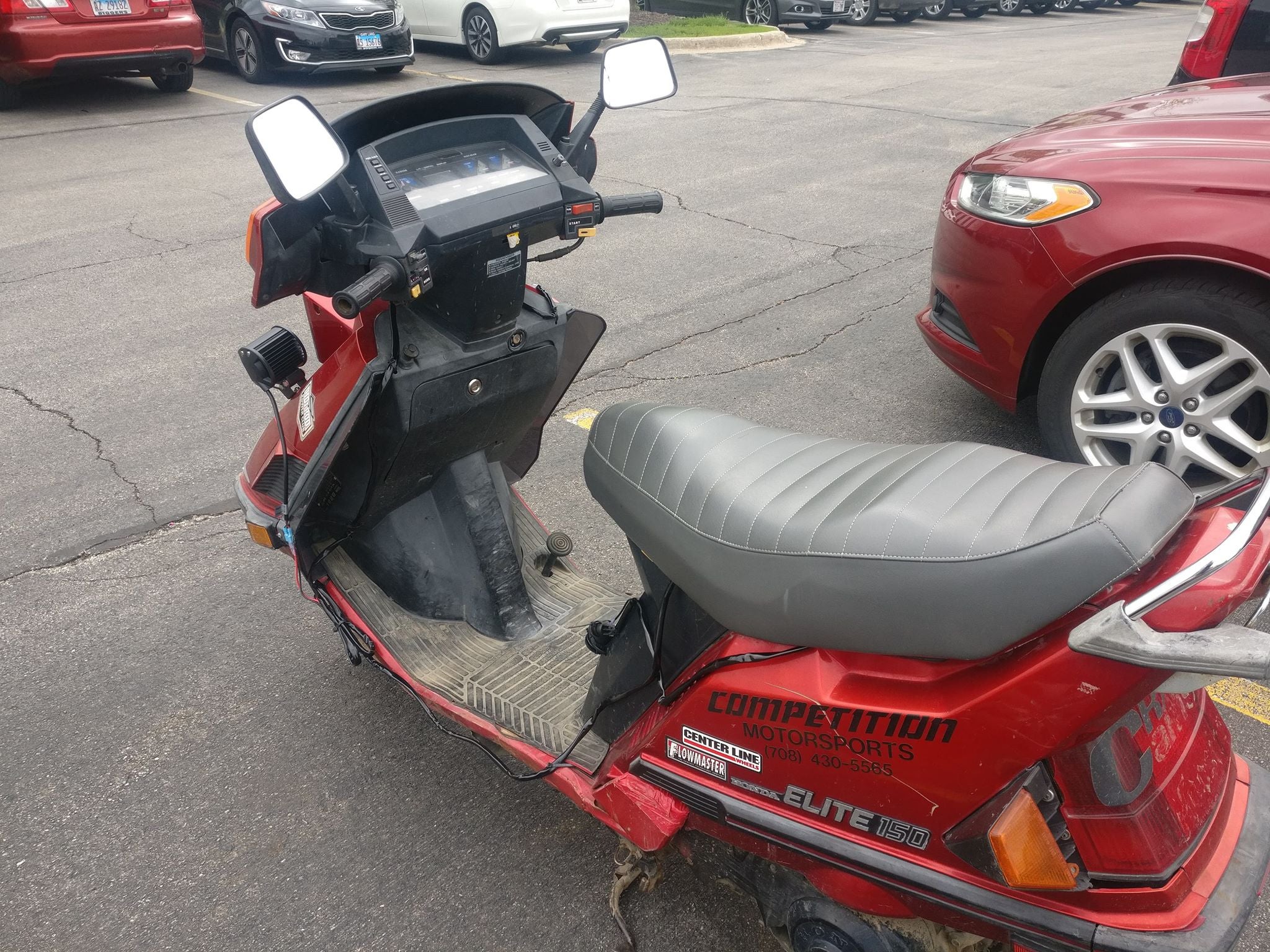 I'm still trying to see if other people got pictures of me sending it on this thing, but I successfully turned this little Honda Elite 150D into a little adventure bike. This thing rolled 160 miles of the rally in one day before a mystery issue made it sputter to a stop. The little scoot conquered deep mud, sand, rocks, water crossings, some sweet jumps, and I even got it to a sketchy 70 mph while drafting a Suzuki Aerio. All that on street rubber, too! I had a 3gal jerry can strapped to the back and an ORV flag strapped to the front of that. It looked rather adorable and definitely like a Gambler. I mean, look at my janky solution to the original fan being dead!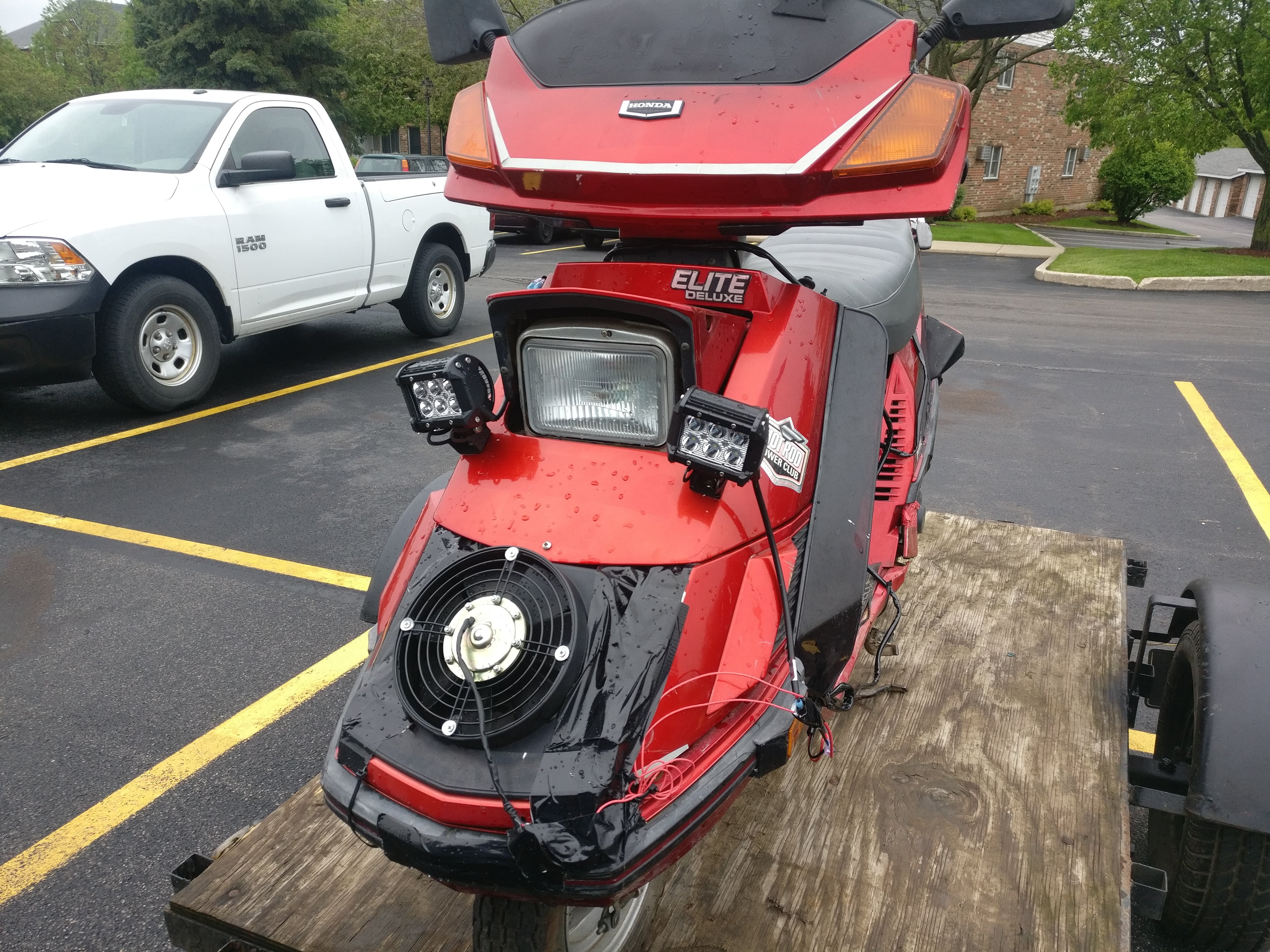 I even set up a phone mount on the windscreen and made the storage box into a platform for my bluetooth speaker. I had also set it up to charge my devices, but the scooter's electrical system proved itself too weak to power anything more than either the offroad lights *or* the halogen headlight.
Unfortunately, the carb on it decided to get wonky after arriving at the event and I forgot to get myself a spare carb or stuff to clean the one it had. It only started on starting fluid and the dead spots progressively got worse throughout the ride. Looks like the tank doesn't have a fuel filter, so who knows what got shaken up on the drive in. I spent so much time trying to keep it from dying that I never took pictures at the checkpoints. The cooling system was also iffy and if the temp gauge is to be trusted, I kept that bloody thing near the red for a decent portion of the ride. I tore off the side covers hoping the extra airflow would help. Upon examination, it doesn't appear to have actually overheated (suggesting the temp gauge is faulty) so I think it died to a fuel issue with that carb.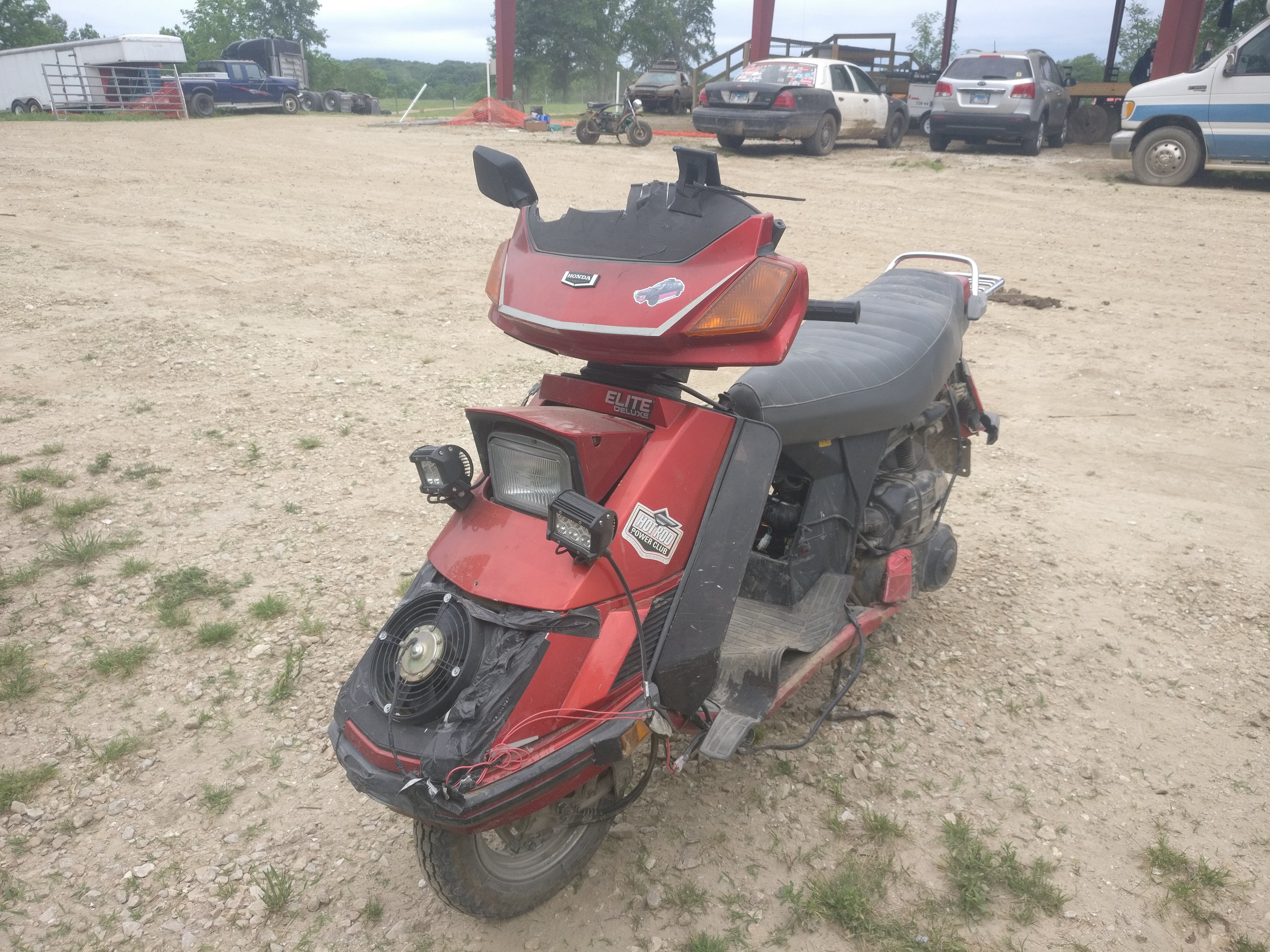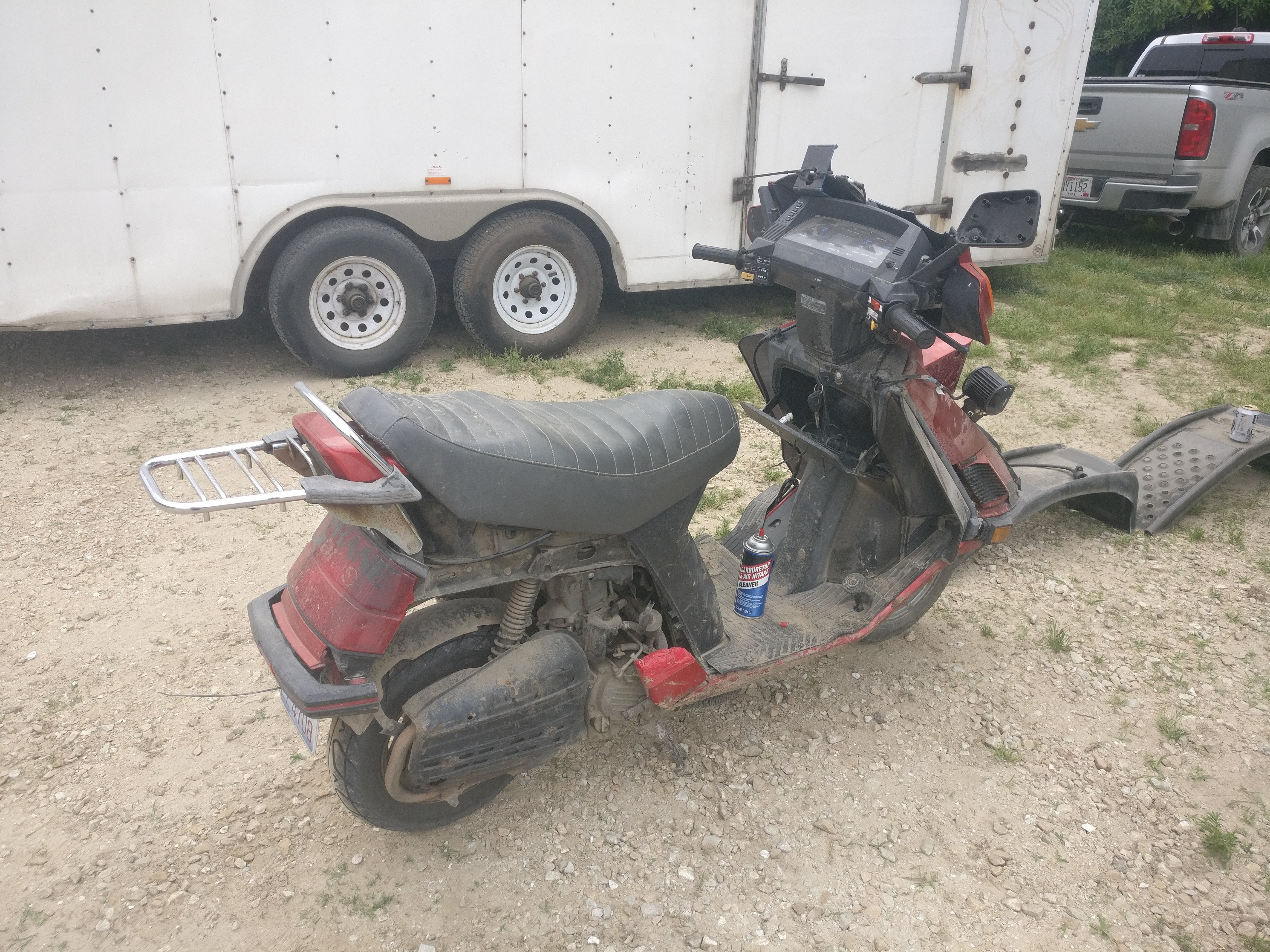 I'm more impressed with myself. This was my first time ever riding a bike offroad and I did pretty darn awesome. I did crash once, though that was because I got impatient and made a stupid decision on a sandy trail. I tried to avoid sand to be able to ride faster and ended up riding off a ledge ten feet down into rocky ruts. I wasn't wearing any real gear outside of a helmet and gloves. My hands (protected) and my knees (yoga pants, so not protected) took most of the fall. Worst damage was some bleeding. I picked up the little scoot and kept going. The little basket case is getting sold to another Gambler 500 lover who will use it as a fast minibike for future events. As fun as these events are on two wheels, it's far more fun on four.
I finished the weekend by jumping two cars General Lee style and killing one of them in a mud pit.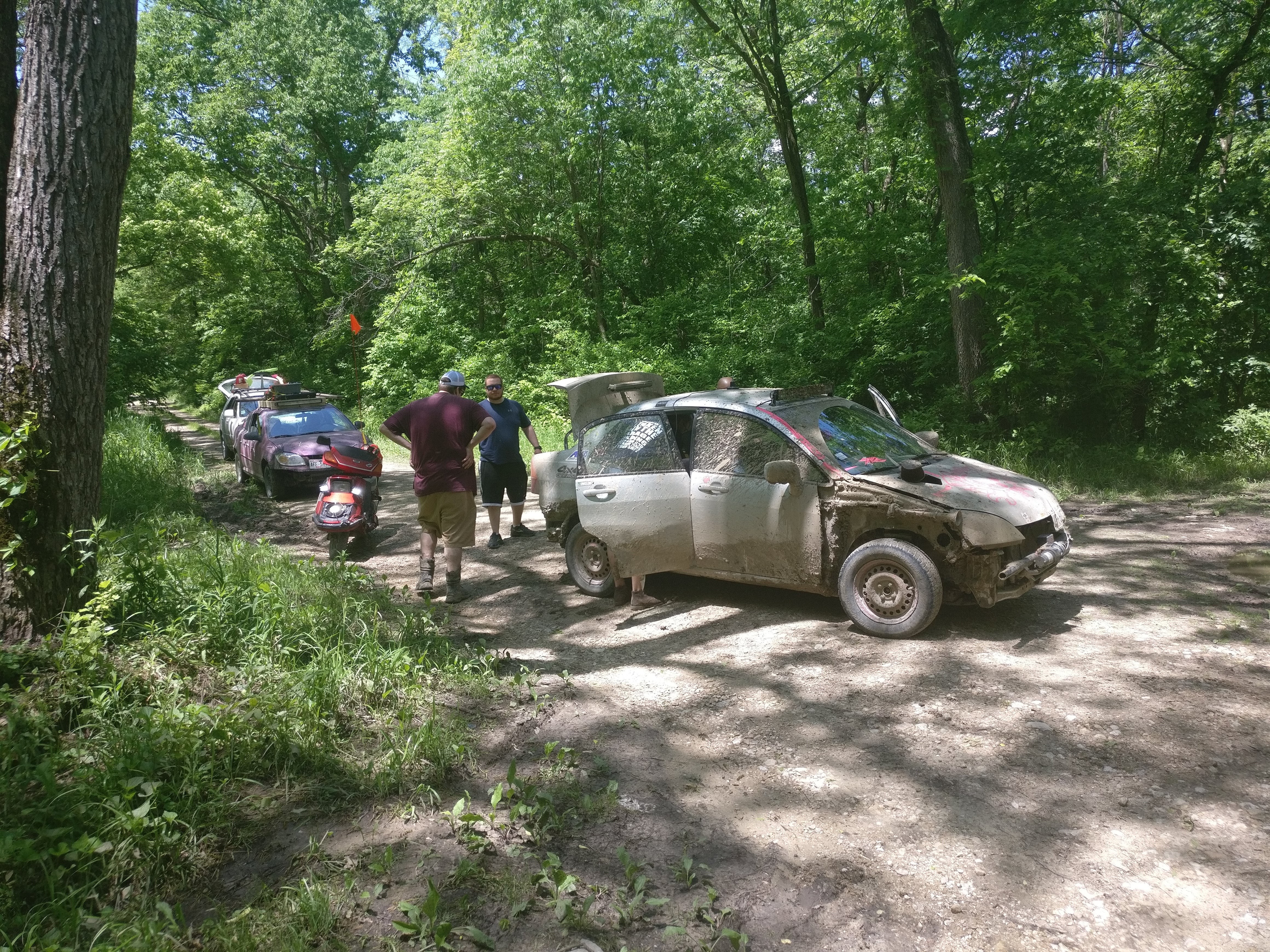 Those of you who know me know I own four smart cars. I have now used one of them as a Gambler twice. Well...somehow I have seen the light and my next Gambler will likely be my first ever pickup truck.