Last month, I wrote an article about the Horex VR6 Roadster's power plant and unique features. The motorcycle is almost ready to go into production, and more information has been made available.

Financing from the German Federal Ministry of Economics and Technology has backed the production and design. Technical assistance has come from Rolls-Royce, Bosch, and VW.




The 1218 cc 15-degree V-6 engine produces 161 horsepower. The motorcycle is water-cooled to keep the rather large and tightly-packed engine block from overheating.

The styling was designed by Peter Naumann, who is a professor of design at the university of Munich, as well as having experience with industrial motorcycle design. The motorcycle looks very clean and minimalistic. The six under-slung exhaust pipes dominate the front of the engine and end up in triple muffler cans at the rear. A single rear swing arm and dual front brakes are nice touches.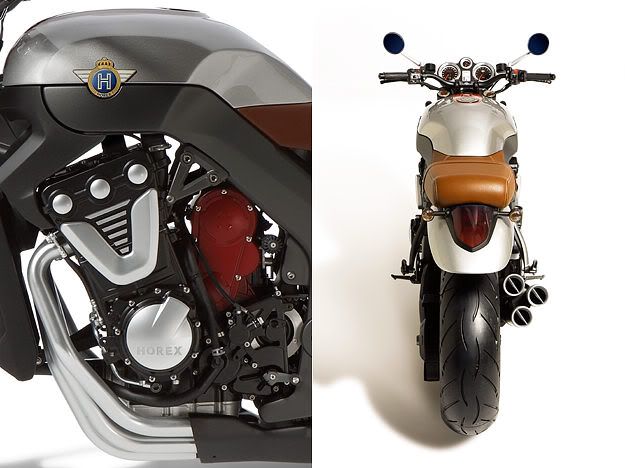 No pricing information has been released at this time, but my guess would be "costly". There are no plans to stock the motorcycle in a showroom as they will be made to order and sold from the factory.

[BikeExif]
Post Reply